Scientists study safety of mixing booster shots
Share - WeChat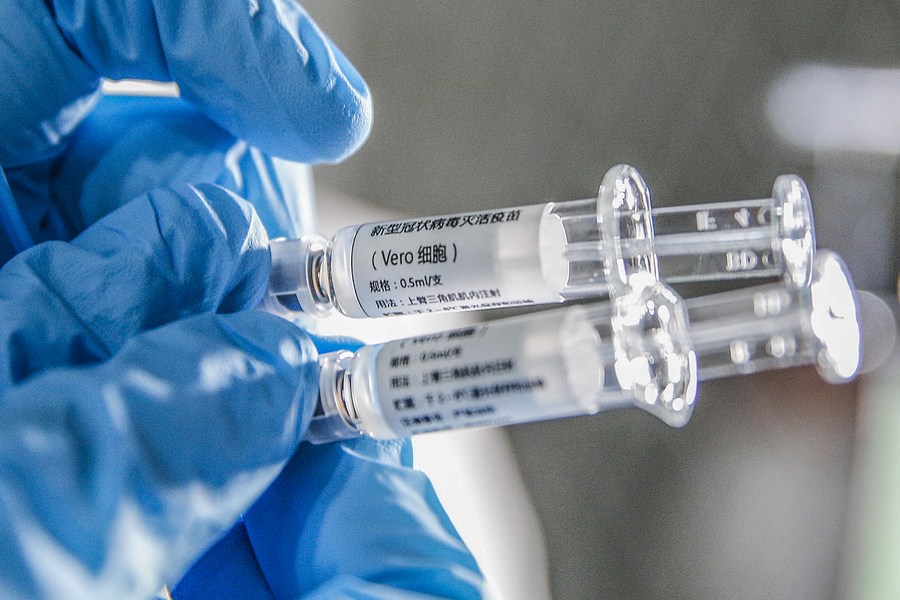 Chinese scientists are studying the efficacy and safety of mixing and matching COVID-19 booster shots and will issue details of an optimal combination in the near future, said Zheng Zhongwei, director of the National Health Commission's Development Center for Medical Science and Technology.
China has yet to adopt a mix-and-match strategy, so people hoping to bolster their immunity after six months are given the same vaccine as their initial jabs.
Zheng told China Central Television early this week that recent studies have shown a booster shot, whether using the same vaccine or mixing different vaccines, can significantly improve people's antibody levels and provide stronger protection against the disease.
"In terms of booster shots, using the same vaccine is relatively safer, but we are also doing several follow-up studies on mixing vaccines," he said, adding both strategies must prove safe and effective.
Zheng said booster shots are effective in preventing infection, serious illness and death caused by COVID-19, regardless of its mutated variants. "Next step, we will issue an optimal immunization combination to further increase vaccine immunity," he added.
Increasing vaccine coverage for the elderly and administering booster shots, either using the same vaccine or mix-and-match strategies, are key to reducing the number of seriously ill patients and deaths, which will secure more time for the country to adjust and optimize its pandemic control measures, he said.
Last month, the journal Nature reported that researchers around the world had found that people who receive two different COVID-19 vaccines are well protected against COVID-19, with side effects no worse than those caused by standard regimens.
Countries like the United Kingdom, Canada, France and Germany have already approved the mix-and-match approach.
However, how well the mix-and-match vaccines will hold up over time, as well as whether and when they need additional boosting with extra doses, are some of the key questions surrounding the new strategy, the journal said.
Zheng said there are 13 Chinese vaccines in late-stage clinical trials, while four vaccines have been approved for conditional market use. The inactivated vaccines made by Sinopharm and Sinovac Biotech are now being administered to children age 3 to 17.
Sinopharm spokesman Zeng Bin said the company has produced nearly 2.5 billion vaccines for domestic and international use, and it is capable of manufacturing over 7 billion doses a year.
"Our vaccine manufacturing capability can sufficiently meet our domestic demand for booster shots," he said.