Top leaders mark 50 years of China-Rwanda ties
Share - WeChat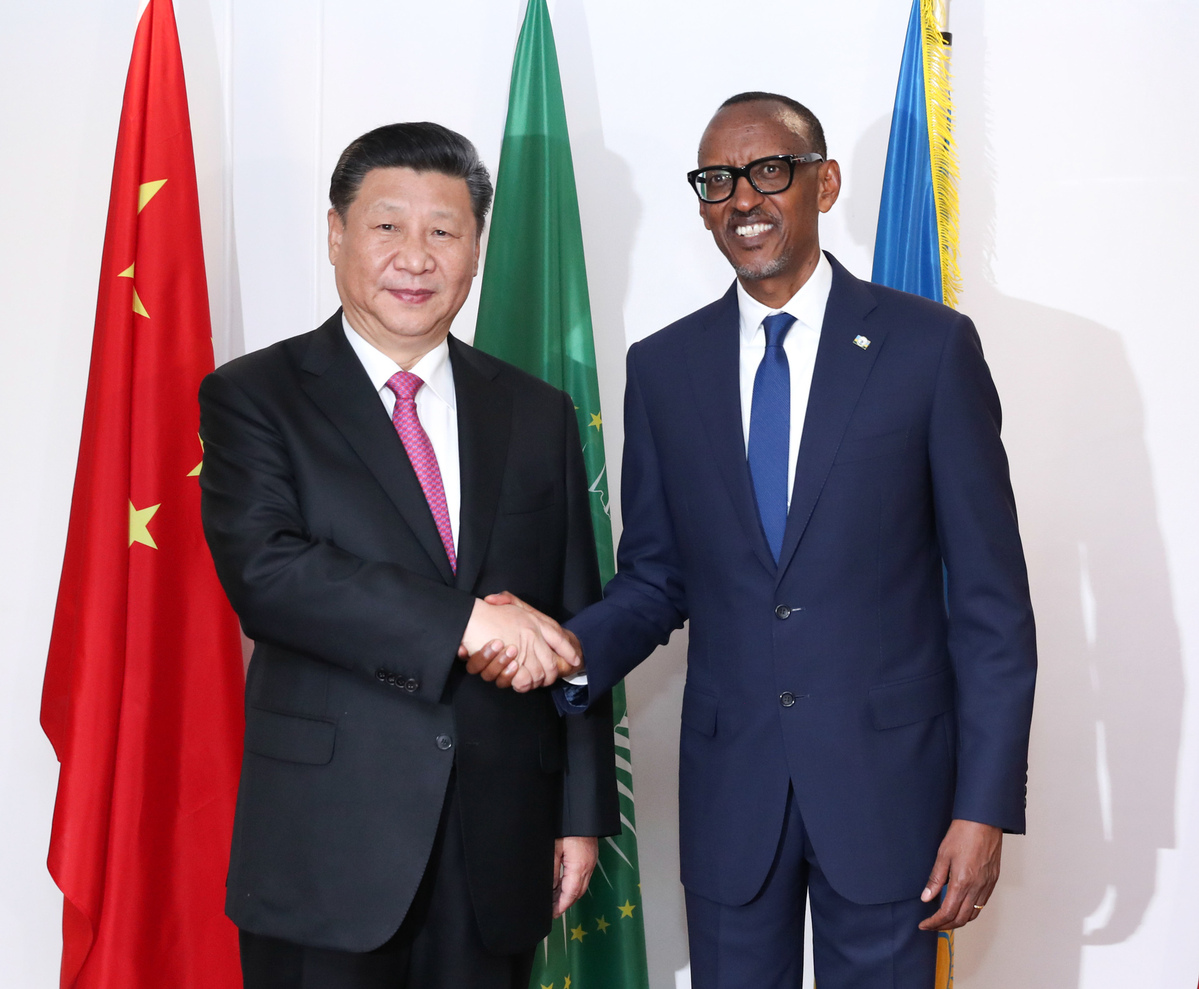 President Xi Jinping and Rwandan President Paul Kagame exchanged congratulatory messages on Friday to celebrate the 50th anniversary of China-Rwanda diplomatic ties and vowed to keep enhancing bilateral cooperation.
Bilateral ties have developed in a healthy and steady way since they were established 50 years ago, and the friendship between the two countries has become stronger, Xi said in his message.
Bilateral cooperation has been developing with a good momentum in recent years, while bilateral exchanges are deepening in various fields, which has benefited the people of both countries, Xi said, adding that the two countries have been assisting each other and working together to fight COVID-19 since the pandemic broke out.
Expressing the great importance he attaches to bilateral ties, Xi emphasized that he hopes to work with Kagame to seize the opportunities of the 50th anniversary of bilateral ties and the upcoming meeting of the Forum on China-Africa Cooperation to deepen political mutual trust and strengthen cooperation in building the Belt and Road and in various other fields.
Kagame said in his message that China has played an important role in Rwanda's transformation by supporting the country through FOCAC, the Belt and Road Initiative and other channels.
Pointing out that both countries believe in the idea of respecting and helping each other and conducting win-win cooperation, Kagame said Rwanda will continue to expand and strengthen cooperation with China.
The eighth Ministerial Conference of FOCAC will open in Dakar, the capital of Senegal, on Nov 29.
The two-day conference is expected to chart the course for China-Africa cooperation for the next three years and beyond, according to the Foreign Ministry.