Nation acts as the chill winds of winter blow
Share - WeChat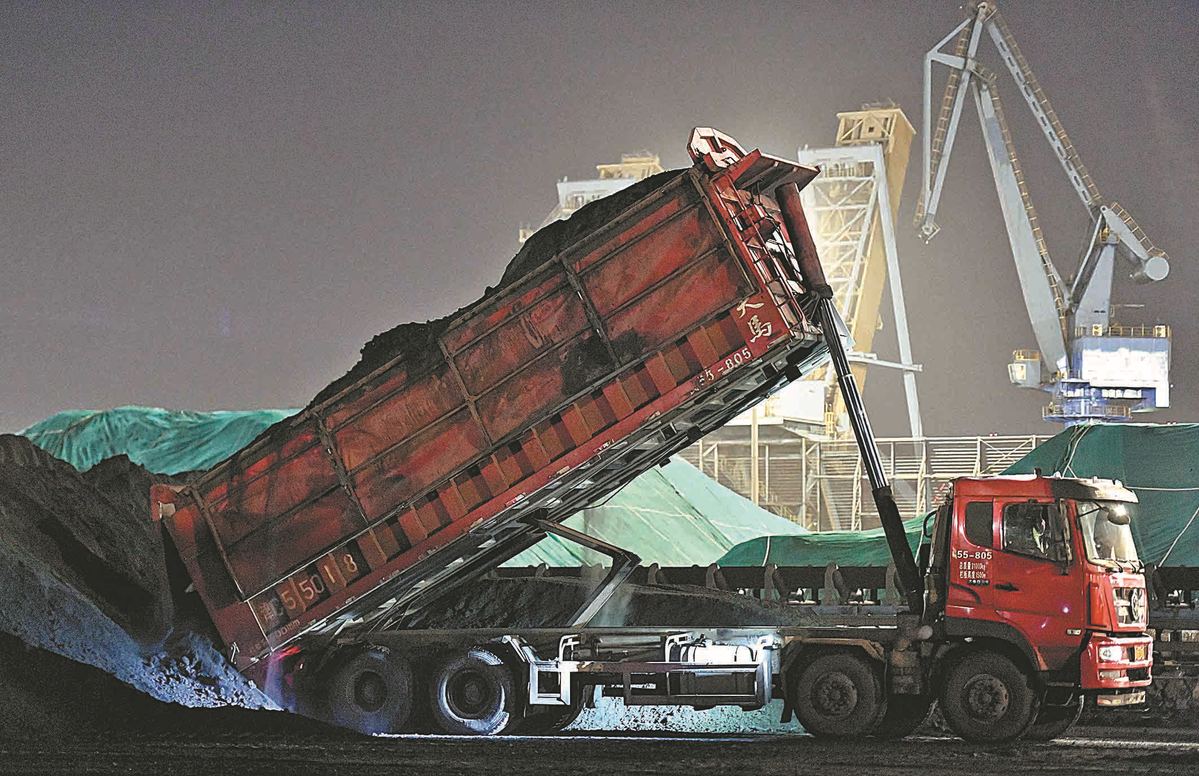 Electricity shortages addressed, path taken to greener future
The past month or so has been hectic at the company for which miner Li Xingguo works in Erdos, Inner Mongolia autonomous region, whose business centers on producing, selling and transporting coal.
Li said: "We have two to three shifts a day from 6:30 am to midnight, producing about 1,500 metric tons of coal on a daily basis. The company originally planned to produce more than 5 million tons of the fuel this year, but now production capacity is expected to double."
In late September, the government and mining companies acted to address nationwide power shortages by increasing output, controlling runaway coal prices and optimizing power pricing systems. The signing of mid- and long-term contracts to ease electricity shortages has also been encouraged.
The mine where Li works was among 38 that recently resumed production after experiencing problems resulting from land use applications.
However, according to experts, striking a balance between the demand for coal-the nation's main source of power generation-and the country's commitment to peak carbon emissions by 2030 and achieve carbon neutrality by 2060 poses challenges to the industry. As a result, developing new forms of energy as alternatives and speeding up the coal industry's green transformation are viewed as key solutions.
Since late September, many regions, including cities in Northeast and East China, have experienced power supply problems that have affected factories and livelihoods. These difficulties have also exposed coal shortages and runaway prices for the fuel.
Matthew Boyle, head of coal and Asia power analytics at S&P Global Platts, a provider of information, benchmark prices and analytics for the energy and commodities markets in London, said: "Stronger power demand in the first half of this year from the secondary sector saw higher-than-anticipated coal-fired power generation in China. This resulted in coal-fired power plants consuming more coal than expected, which meant additional restocking demand ahead of the winter heating season."
Lin Boqiang, head of the China Institute for Studies in Energy Policy at Xiamen University in Fujian province, voiced similar comments.
Rapid post-pandemic economic recovery led by the fast-growing secondary sector, including manufacturing, created increased demand for power consumption, while many coal mines were shut down during and after the pandemic due to operational problems or environmental protection requirements, Lin said.