Writer's reputation lives on 85 years after death
Share - WeChat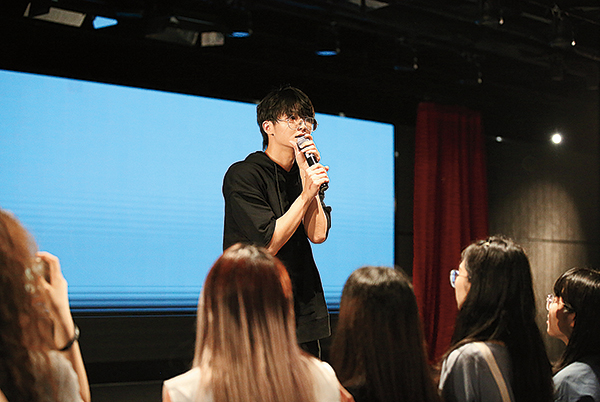 Shadow's dilemma
Using images from each of the poems in Wild Grass, such as Haode Gushi (The Good Story), Yingde Gaobie (The Shadow's Leave-Taking), Qiuye (Autumn Night) and Sihuo (Dead Fire), Wu wrote lyrics to tell a story of his own.
The story starts with a shadow saying farewell to its master. The shadow then faces a dilemma when it disappears in light and in darkness. Despite experiencing anguish and despair, it soldiers bravely on.
"I wanted to use the song to convey the tone of the prose poem collection," Wu said.
After completing the song, but feeling pessimistic about it, Wu did not show it to anyone. "Who would listen to such a boring song and understand its symbolic meanings? For many people, life has been exhausting, but music often provides a means of escape," he said.
Despite Wu's misgivings, the song went viral in March last year, as the COVID-19 pandemic took its toll.
"I don't know how people understood the song, but maybe they could sense the need to keep fighting amid despair," Wu said.
A video of the song has been played more than 9 million times on Bilibili, attracting over 16,000 comments. When Wu sings the words "I felt despair, I felt exhausted, I met young people no more", many comments quoting these lines move across the screen.
Wu said: "Lu's works encourage us to think. I don't like quoting him blindly and simply using some of his words to criticize current social issues. Rather, we should read him to understand his works against a historical background.
"That's why I wrote a comment stating that I hope people won't deify Lu. The most important thing is to really read his works."
Most Popular