10 detained for renting gaming accounts
Share - WeChat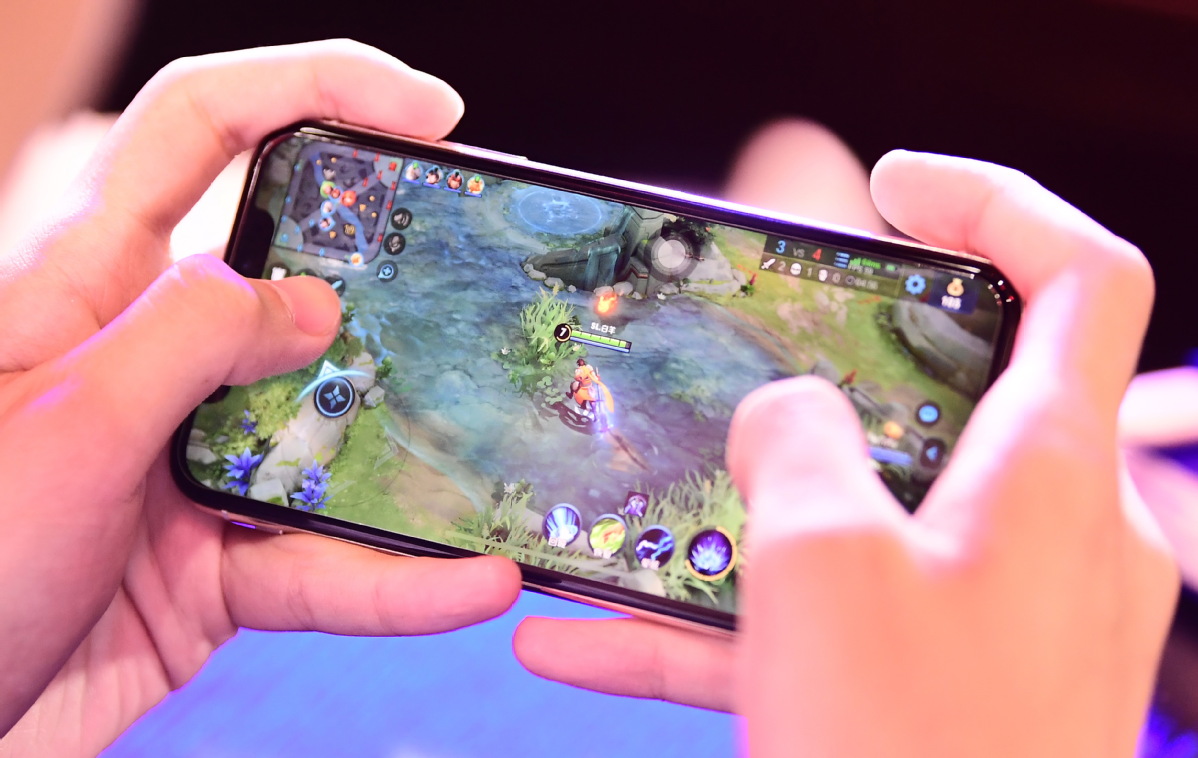 Police have detained 10 people in Nanjing, Jiangsu province, after an investigation into breaches of restrictions on children's online video game time.
In August, China limited gaming time for under-18s to three hours a week-one hour on Friday, Saturday and Sunday from 8 pm to 9 pm. An extra hour of gaming time is allowed on the seven national holidays.
After the restriction was issued, a parent in Nanjing reported to police that his child was playing online games all day. Nanjing police launched an investigation of more than 40 people and in September found that four online stores were renting game accounts to students and bypassing player verification protocols.
"Game players must pass real-name verification and facial recognition to log into a game," said Shen Che, a police officer from the Nanjing Public Security Bureau's network security detachment.
"The suspects bought large amounts of video game accounts and personal information, including people's names, photos and ID numbers. Then they linked the personal information with the accounts and used software and cellphones illegally purchased to bypass facial recognition.
"Most of the buyers are minors," he said. "The suspects earned more than 3 million yuan ($469,200) by selling the accounts that bypassed the game platform's 'anti-addiction' system for minors."
Kong Lei, 39, from Huai'an, Jiangsu, has struggled to control his love of gaming. He said after a day's work, playing online games is all he wants to do.
When he was a teenager, his parents' opposition to him playing games only made him rebellious and more addicted to online games, he said.
"Now I teach my 10-year-old daughter to play games and play with her on the internet," Kong said. "I know how hard it is to quit the games. But I hope I can give her guidance and set an example to her by quitting a game immediately when I have other important stuff to do."
With the large number of online gamers in China, the victory by a Chinese team in the 2021 League of Legends World Championship, in Reykjavik, Iceland, on Saturday night caused wild celebrations across the country.
The livestreaming of esports team EDward Gaming winning the title attracted more than 200 million viewers on two major domestic apps as well as millions of viewers via other channels.
Zhang Yibo, director of People's Electronic Sports' new media center, warned that many esports training centers were not necessarily producing future champions, but instead circumventing the gaming restrictions.
"Most of the country's current esports training centers are 'nurseries' for the minors whose parents cannot strictly monitor their children's gaming times," he said.
"They should be extremely cautious about choosing such institutions, which claim that they train minors to be professional esports players.
"Many of those institutions are not qualified for training players," said Zhang. "They can bypass the gaming time restriction system and some trainees who are not qualified to participate in professional championship simply play online games there."
Parents should shoulder some of the blame if their children become addicted to online games, he said, adding they have been popular worldwide since the 1980s, and should not be seen as "monsters or be prohibited".
"The only disadvantage the gaming time restriction brings to China's esports industry is that young geniuses will rarely be seen in the country," he added.
Ma Yong, a professor at Jiangsu Police Institute, said: "Family education and supervision play an important role in preventing minors from becoming addicted to online games. Though difficult, parents may replace online games with other things that interest the minors."
Ma said replacement activities for online games must give young people enjoyment and a sense of value and achievement so they can gradually quit their addiction and connect to the real world.
Shi Futian contributed to this story.