Xi leads China's pursuit for higher-level opening-up
Share - WeChat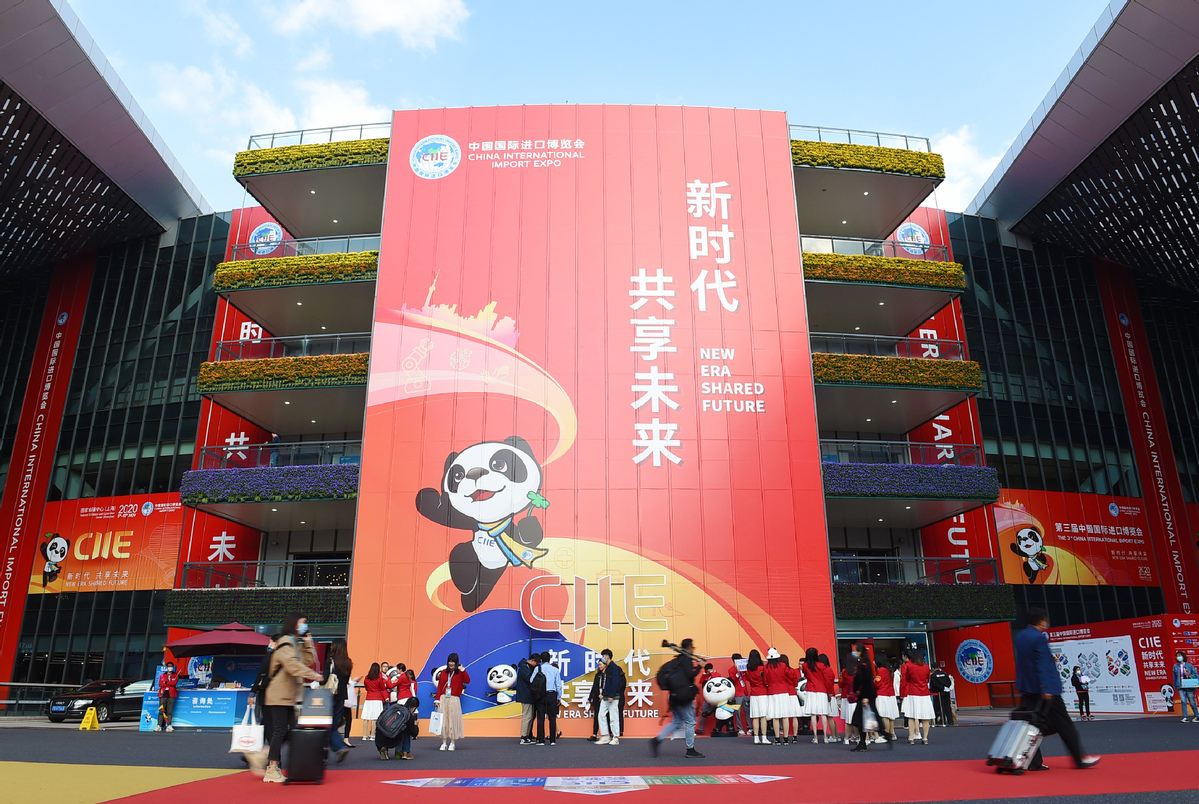 The fourth China International Import Expo, the world's first import expo held at the national level, will be held in Shanghai from Nov 5 to 10. Initiated in 2018, the event demonstrates China's stance of supporting the multilateral trading system and promoting free trade.
"Economic globalization represents the trend of history. It is just like the world's great rivers, the Yangtze, the Nile, the Amazon and the Danube: They all surge forward in great torrents, and nothing can stop their mighty flow, not the current of undertows or hidden shoals or rocks beneath the water," President Xi Jinping said at the opening ceremony of the second China International Import Expo on Nov 5, 2019.
At a time when globalization faces headwinds, unilateralism and protectionism are resurgent, and the COVID-19 pandemic has disrupted normal economic exchanges, Xi's words illuminate a way forward for the world.
"Openness brings progress while isolation leads to backwardness. We need to stick together rather than drift apart. We need to tear down walls rather than erect them," Xi said at the opening ceremony of the first CIIE in 2018.
As a country with 1.4 billion people and a middle-income population of over 400 million, the Chinese market has unlimited potential.
Since China launched its reform and opening-up policy more than four decades ago, the country has benefited immensely from economic globalization, transforming a closed and semi-closed economy into a fully open economy, and the world has also benefited from China's opening-up.
Under Xi's leadership, China has opened its door wider to the world, and is pursuing higher-quality opening-up.