Hangzhou striving to achieve common prosperity
Share - WeChat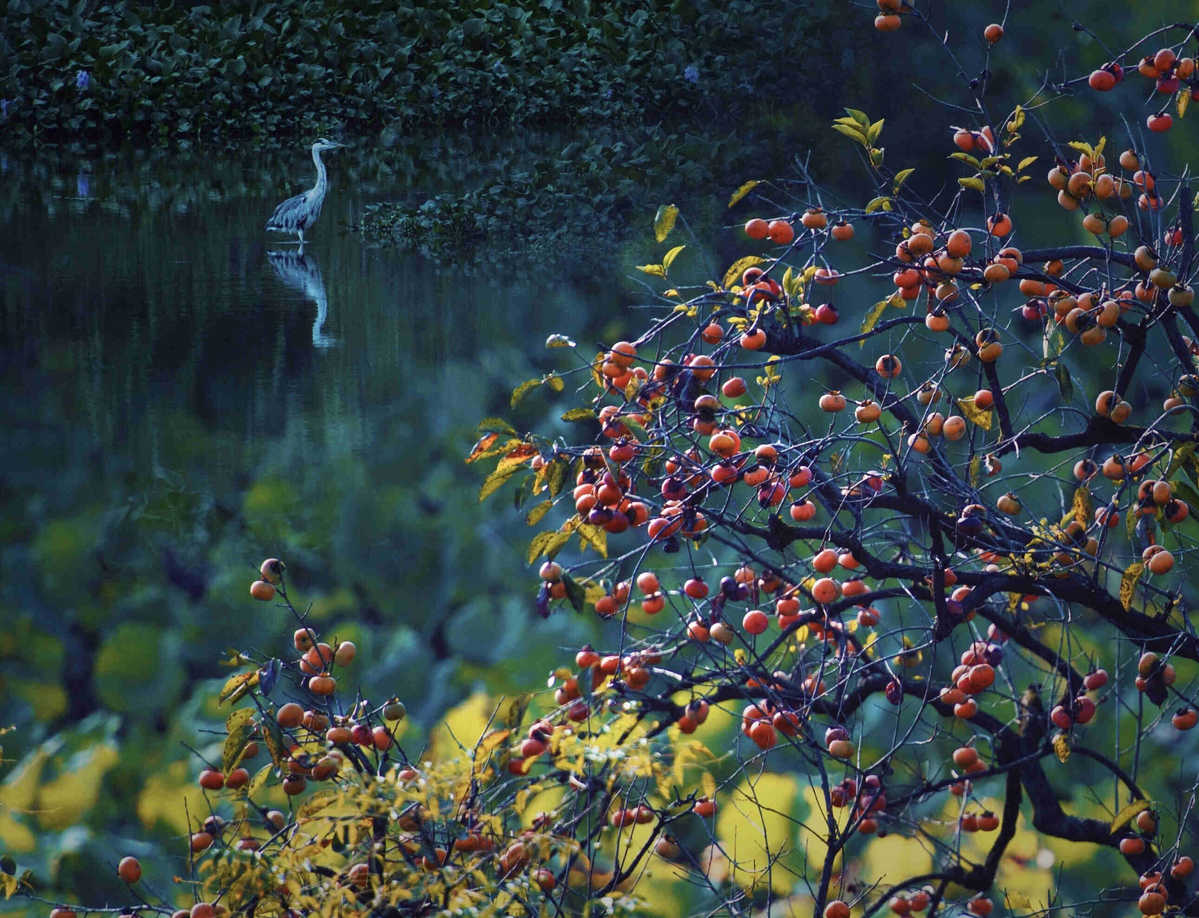 When Zhang Haijiang, a graduate from Indiana University in the United States, first came to Qingshan in 2015, he never thought he would fall in love with this small, quiet village in Yuhang district of Hangzhou, Zhejiang province, and eventually became a modern villager.
"I grew up in a water-deficient area in Gansu province. My initial mission when I arrived in Qingshan was to help increase the water quality to improve the livelihoods of farmers here," recalled Zhang, 33, admitting the poor water quality of the village was largely due to the use of fertilizer in farmlands around the river headwaters.
Zhang launched a water resource protection trust dedicated to the conversion of bamboo forests around the Longwu Reservoir in Qingshan. The trust took over supervision of the forests and then rented them back to farmers under the condition that no chemical fertilizers be used, in a bid to improve the water quality of the reservoir.
Through the continuous efforts of Zhang and village officials over the next three years, the water quality at the reservoir was upgraded to Level I, the highest level in the nation's water quality system. The protection of water sources also attracted more than 20 different industries, including tourism, to the village.
In addition, more than 70 intellectuals and Chinese people who returned from abroad, including highly-educated volunteers, designers and business executives, have chosen to settle in Qingshan.
According to Zhang, the village also provides professional skills training for villagers, encouraging them to use idle houses and craft skills to provide visitors with catering, accommodation and other supporting services. Currently, more than 70 families have participated in the training program, and the average annual household income has increased by more than 25,000 yuan ($3,900).
"We have also formed a tradition in which we allocate 10 percent of the proceeds generated from this program to water source protection," said Ye Lifei, a villager living in Qingshan.
"Protecting the environment means keeping the door open to opportunities to increase incomes and get rich," Ye added.
"For the residents of our community, common prosperity is prosperity in material, cultural and ecological aspects, so the community must offer a complete chain of supportive facilities," said Luo Guohua, Party secretary of Gexiang community in Cangqian area, another village community in Yuhang.
Luo added that villagers now have easy access to a canteen catering to the elderly, a college and community cultural center for seniors and a medical clinic within five minutes' walking distance of each other, greatly improving residents' satisfaction level to offer them "a taste of urban living".
Bridging rural, urban areas
As one of the most important economic zones in Zhejiang, Yuhang district has embarked on a path of integrating the country's rural and urban areas, boosting regional coordination and achieving a sustainable rural development model in which clear waters, green mountains, environmental industries and villages are mutually improved.
Daoxiang, a tiny town sitting on 2,000 hectares of farmland supported by the digital economy industry and collaboration with Zhejiang University, was established by Yuhang in an effort to allow villagers in the district to share in the fruits of urban and rural development projects.
According to Zhang Zhenfeng, Party secretary of Yuhang, the district will seek a balance between high-quality development and high-quality life, becoming a leading area for the coordinated development of urban and rural areas, a pilot zone for reforming the income distribution system and an exhibition area for beautiful homes.
Hangzhou, capital of Zhejiang, has been mulling over a batch of measures and policies in a bid to build itself into a pioneering metropolis of high quality by 2025.
According to the city's agriculture and rural affairs bureau, by that year, rural residents' annual disposable income will have reached 57,000 yuan, with the urban rural disposable income ratio shrinking to below 1.7.
In Linping, another district in Hangzhou known for its small and medium-sized clothing manufacturers, the digitalization of industrial manufacturing has enabled over 100 local enterprises to improve their efficiencies by 25 percent, greatly benefiting the local workers since 2019.
"In the past, with the development of our company and the increase in factory costs, we have gradually encountered various problems in production capacity," said a manager from Taoxin Clothing Co.
Taoxin Clothing relocated to Linping in 2019, with local commercial authorities boosting its production capacities and helping expand its online and offline sales channels. The company soon resolved a labor shortage and has opened over 30 outlets nationwide, the manager said.
The rise in local residents' incomes has also greatly enriched their cultural lives.
"Nowadays, I go to the local community neighborhood center three or four times a week, singing songs and practicing calligraphy. It gives me a sense of belonging," said Liu Xiuping, a 56-year-old farmer in Linping.
The community center also provides convenient services for people of all ages. Among its features are community medical treatment and youth activity centers.
Last year, Linping also launched an improvement project for the Meiyan community, an older residential area where Liu lives, aimed at improving local farmers' living environments and offering them a sense of belonging and happiness.
The community center has also launched a variety of activities to not only enrich farmers' cultural lives, but also to help them increase their incomes during their free time.
"Everyone here can use their spare time to make embroideries under my training. As time goes on, every woman can earn an additional 20,000 to 30,000 yuan a year," said Cao Guohua, an embroidery artist in Yalan village in Linping.
In 2008, Cao took over an embroidery studio from her in-laws, providing employment opportunities to more than 100 women in the village.
"I started learning it when I was 16 years old, and I am passionate about embroidery," said Zhao Fenghua, who works in the studio. She said she thinks it's meaningful that she can not only do what she loves, but also help increase her family's income.
Tang Yaochang and Fang Xiaoying contributed to this story.