Vaccination of young children begins around country
Share - WeChat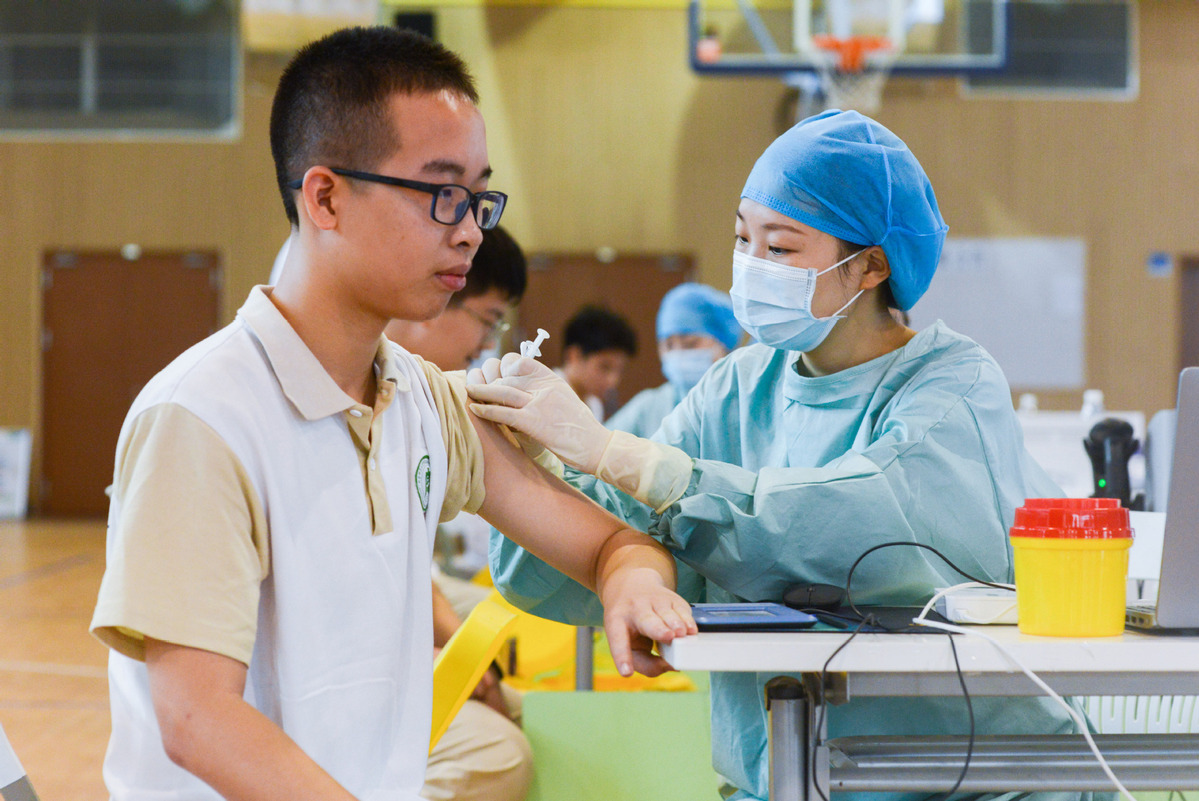 Many provinces in China have started vaccinating children aged 3 to 11, as the number of COVID-19 cases has grown due to small recent outbreaks related to tour groups in Gansu province and the Inner Mongolia autonomous region.
Cities including Changde, Hunan province, and Jinhua, Zhejiang province, have also started vaccinating kids in that age group. Places in Fujian and Anhui provinces plan to start vaccination programs for the young.
According to announcements in different places, the whole vaccination process for kids should be supervised and approved by their parents after examination by a doctor.
According to an expert from Center for Disease Control and Prevention in Hubei province, vaccination is the best way to curtail the spread of the virus among children.