China takes swift measures to contain new COVID-19 infections
Share - WeChat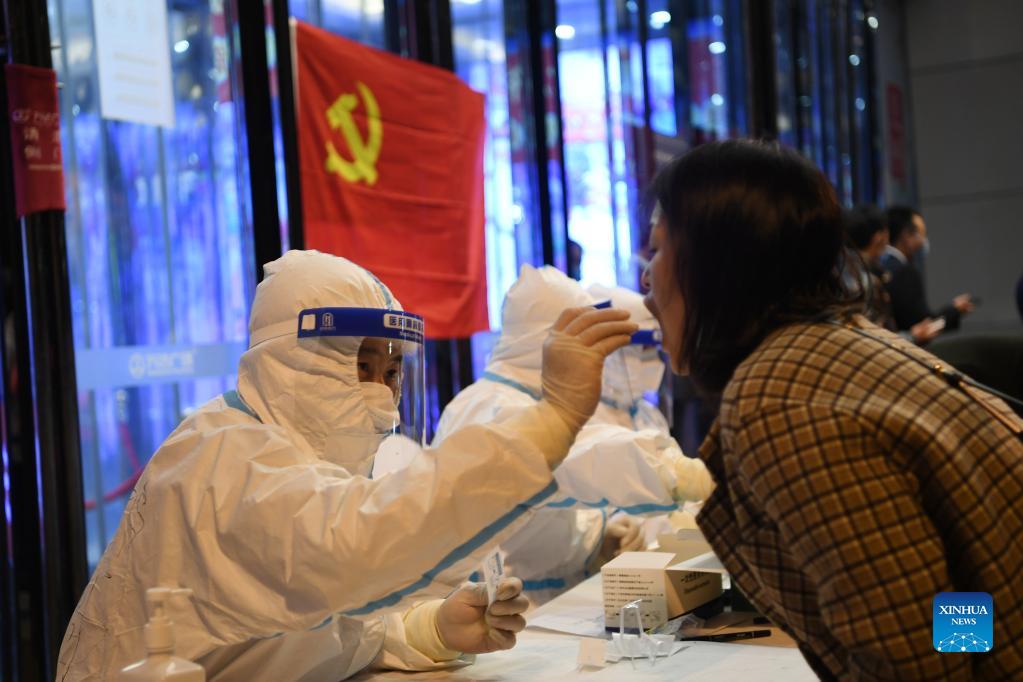 LANZHOU - As a new wave of COVID-19 infections hits various regions in China, local authorities are taking targeted and intensive measures to contain its spread, highlighting the country's principle of putting people's lives and health first.
As of Thursday, new locally transmitted confirmed COVID-19 cases had been reported in 10 provincial-level regions, including Shaanxi, Inner Mongolia, Gansu, Ningxia, Qinghai, and Beijing.
Authorities in the affected regions have implemented measures such as massive nucleic acid testing, epidemiological investigations, closed-loop management, and travel restrictions.
Beijing's Changping District on Friday reported four positive cases of COVID-19. The Hongfuyuan residential community in Beiqijia Township, where the four individuals live, was listed as medium risk on Friday.
Changping District has started nucleic acid testing, and planned to test 34,700 people in connection with the area, according to Pang Xinghuo, deputy director of Beijing's center for disease control and prevention.