China takes swift measures to contain new COVID-19 infections
Share - WeChat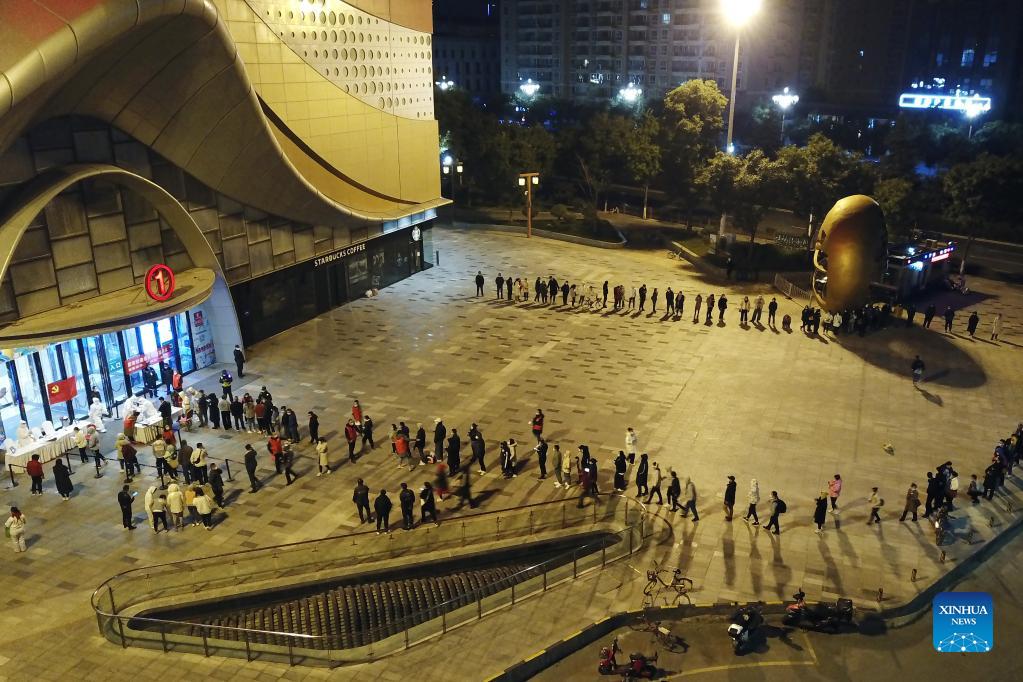 Lanzhou, capital of Gansu, suspended in-person classes at local kindergartens, primary and high schools, and off-campus training institutions from Thursday. Vocational middle schools and colleges in the city have been put under closed-off management.
In the wee hours of Thursday, students at Lanzhou University were queuing to undergo nucleic acid tests.
"We have sufficient medical knowledge to take protective measures and we have full confidence in the country's ability to contain the epidemic," said Chen Youhai, a postgraduate student at the university's public health college.
The city's community workers were also mobilized to provide services to those undergoing nucleic acid tests.
"Community is the front line of epidemic prevention and control. We have the obligation to guard our post to prevent its spread," said Zhang Qi, a community doctor in Lanzhou's Chengguan District.
After the Tianqinglishe residential community in Chengguan was listed as a medium-risk area for COVID-19 infection, local authorities began sending residents three meals every day.
"We believe we will get over this epidemic wave soon," said a resident under quarantine.