Five CUHK students get up to 59 months' jail over riots
Share - WeChat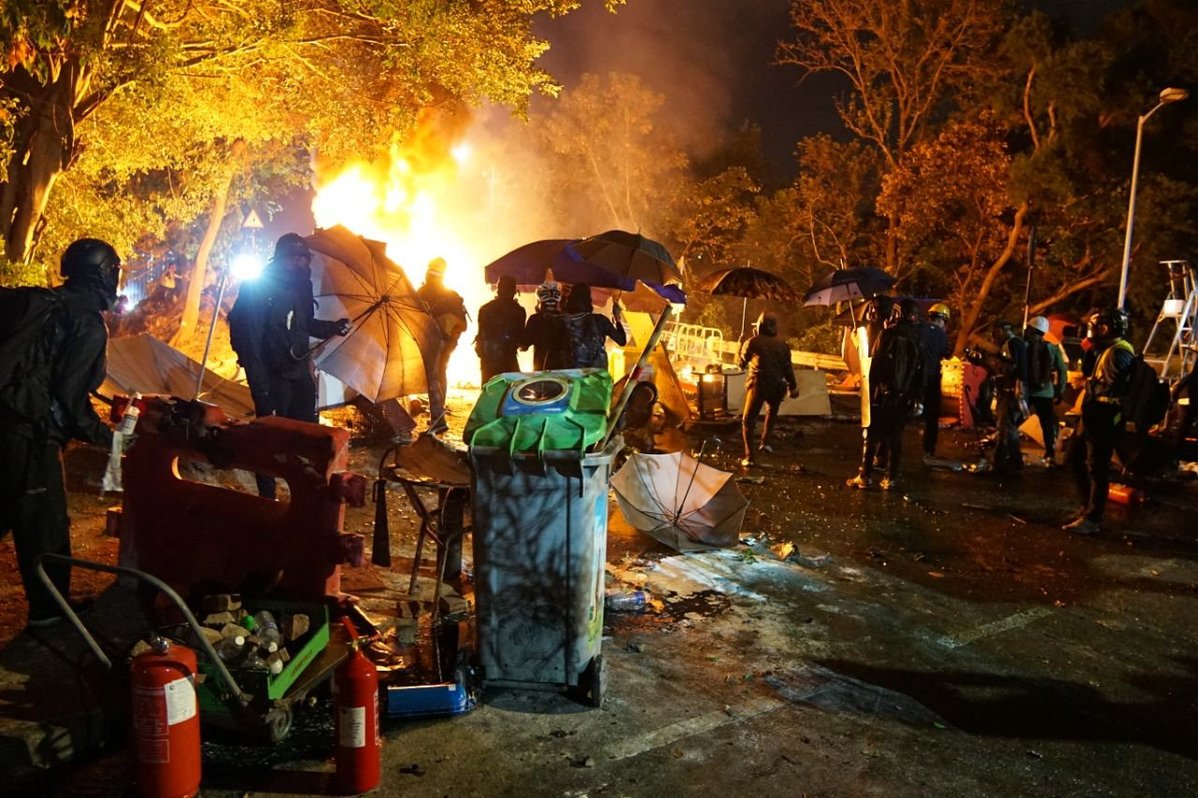 HONG KONG - The District Court on Tuesday sentenced five Chinese University of Hong Kong students to up to four years and 11 months in prison for their roles in the rioting that took place at the university's campus in 2019.
The five defendants, aged between 20 and 23, were arrested for participating in the violent clashes with the police force on a bridge at the CUHK on Nov 11, when the city was rocked by months-long social unrest.
The court in early September convicted the five, namely Lau Chun-yuk, Foo Hoi-ching, Ko Chi-pan, Chan Lik-sik and Hui Yi-chuen, on charges of rioting and breaching the ban on facial coverings at an unlawful assembly. Foo and Hui were also found guilty of possessing offensive weapons or instruments fit for unlawful purposes.
Foo received a 59-month sentence, while the others were jailed for 57 months.
The court must hand down deterrent sentences to the lawbreakers as rioting is a serious criminal offense, otherwise, the city will pay the price, Deputy District Judge Kathie Cheung Kit-yee said on Tuesday when she delivered reasons for the sentence.
On Nov 11, 2019, rioters initiated four rounds of clashes against the police force and hurled 23 petrol bombs toward the police within one hour, Cheung said. The police made the arrests and started their dispersal action in the fourth round of confrontation with the rioters, she said.