Food prices shoot up amid pandemic, extreme weather
Share - WeChat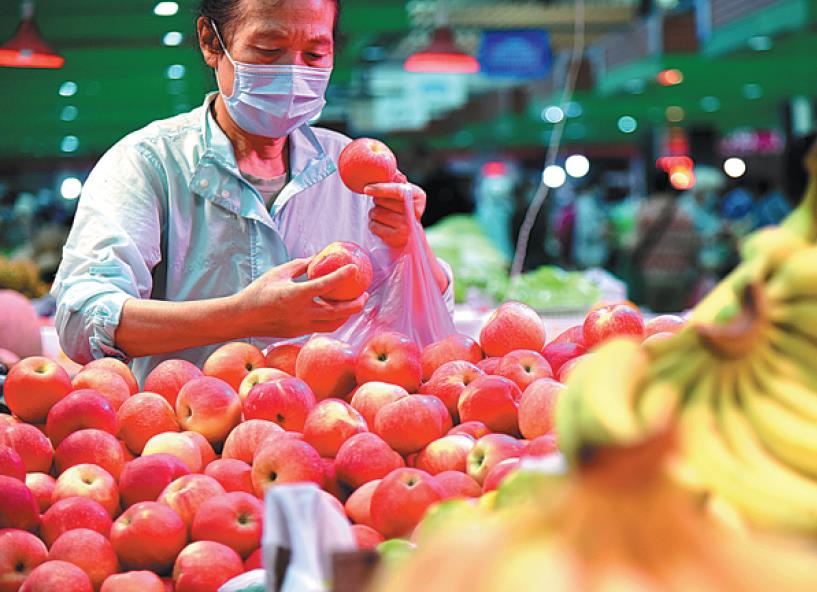 Poorer developing countries, low-income consumers in wealthy nations bear brunt
Global food prices are rising rapidly due to damaged supply chains, high shipping charges, COVID-19 pandemic-related disruption and the impact of climate change in the form of extreme heat waves, floods and droughts.
The UN Food and Agriculture Organization said in a recent report that food prices rose by 33 percent year-on-year in August, following a 31 percent rise in July.
Costlier food has disproportionally affected people in poorer developing countries and consumers on low incomes in wealthy nations, forcing them to cut down on some foods or reduce consumption.
Barsali Bhattacharyya, manager for Industry Briefing at The Economist Intelligence Unit, said, "The lockdowns in 2020 led to an initial spike in food prices, but the easing of restrictions has made things worse.
"A recovery in consumer demand has led to a shortage of shipping containers, raising fuel prices and freight charges in the process," Bhattacharyya said, adding, "Generous income support plans in Western countries have created worker shortages, pushing up costs further."
Port closures due to the pandemic have made matters worse.
"The final blow, however, came from adverse weather conditions, particularly frost in Brazil and drought in North America," Bhattacharyya said.
Price rises this year have been steep and reported around the world.
In Canada, for example, prices of round steak rose by 6 percent from March to July and prime rib roast prices have grown by about 15 percent, according to Statistics Canada.
Sylvain Charlebois, director of the Agri-Food Analytics Lab at Dalhousie University in Canada, said food prices could rise by 5 percent on average this year.
In Europe, food producers have seen prices rise by more than 20 percent. François-Xavier Roger, chief financial officer at Swiss food giant Nestle, said during the Barclays Global Consumer Staples Conference last month, "The food sector is witnessing its highest level of inflationary pressure since 2011."
China may be the only major economy spared the worst impacts of the price rises, due to government purchases to shore up supplies, along with relatively subdued inflation.
The main reason for the price hikes appears to be supply shortages caused by a combination of natural disasters, drought and shipping issues.
Guillermo Gomez, president of the Colombian Association of the Gastronomic Industry, said that in the South American nation, for example, there are shortages of oil, chicken, beef, eggs, vegetables and special cuts of beef. The restaurants in Gomez's association are particularly susceptible to price rises, as they cannot easily pass these on to customers.
In the United States, restaurant prices rose by 4 percent in June alone, according to the National Restaurant Association, which also said there are now some 1 million fewer jobs at eating and drinking establishments.