Food prices shoot up amid pandemic, extreme weather
Share - WeChat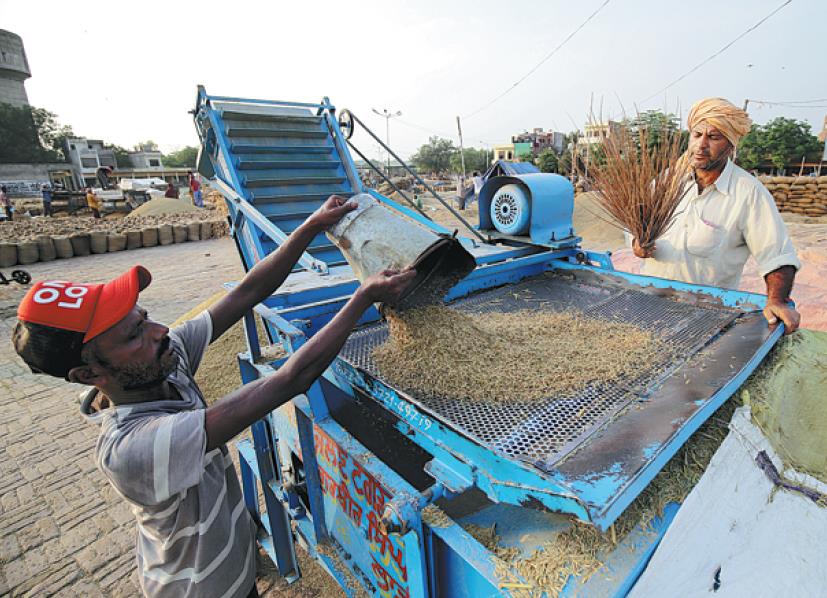 Poorest hit hard
Bhattacharyya, from the EIU, said, "High prices for staple foods will have a disproportionate impact on poorer countries, where food already accounts for a significant share of overall consumer expenditure."
The EIU expects outlays on food, beverages and tobacco as a share of total spending in G7 countries will return to pre-pandemic levels at some point this year, but not until at least next year in Latin American nations, the Middle East and Africa.
"Many of the current factors pushing up prices are transitory. Transportation challenges are expected to start easing into 2022, but any consequent rebound in prices will be modest," Bhattacharyya said.
Still, prices could continue to rise for the foreseeable future. "Further reopening the global economy, and sustained import demand from China, will raise demand, keeping prices above pre-pandemic levels," Bhattacharyya said. "The threat of adverse weather affecting production also lingers.
"Governments, especially those in poorer countries that are more vulnerable to climate change, will have to be cautious of food shortages escalating into civil unrest."
Efforts by governments to force down food prices have not always helped. For instance, Argentina imposed caps on beef exports as part of attempts to curb domestic inflation.
The export curbs have been so effective that Argentina's beef exports in July fell below 50,000 tons, down from almost 100,000 tons a year earlier, and below the beef export levels of Uruguay, a country about one twentieth the size of Argentina.
As Argentina is one of the largest beef exporters in the world, the caps had an impact on global prices for the meat.
According to experts, food inflation could remain a problem for some time, particularly if extreme weather events persist.
While steep rises in food prices should prove temporary and ease once global trade returns to pre-pandemic levels, steady but less severe hikes could be experienced. Climate change and shifts in agricultural production patterns caused by droughts and other extreme weather conditions will require more long-term solutions.
"The need to adopt sustainable agricultural practices will be more pressing than ever, and whether developing economies have the means to do this is a crucial question," Bhattacharyya said.
Some crops are already disappearing, according to the International Union for the Conservation of Nature, which keeps a Red List of plant and animal species that are endangered or threatened.
Vanilla, which is widely used around the world, is becoming much more expensive, as the orchid species it is produced from is native to South and Central America and in real danger of extinction.
Three out of five avocado species are also at risk of extinction as are nearly 25 percent of wild potato species. Wild cotton is also in danger, with 92 percent of species disappearing. The danger comes in large part from pesticide use in agriculture.
The extinction of so many species could threaten food security, as wild crops are important because they can be used to help food staples adapt to climate change.
One solution may be to help such staples, especially grains, evolve by creating strains more resilient and resistant to extreme weather, capable of producing higher yields and including more nutritional content. Producing more crops with these qualities would help keep prices down by strengthening supply chains.
Numerous projects are underway worldwide to create these types of crops. For instance, a team of scientists at Pusan National University in South Korea is working on improving rice crops by studying plant biology and genetics.
Sergio Held and David Ho contributed to this story.