Instruments, ink stones, and gifts…Astronauts make space station new home
Share - WeChat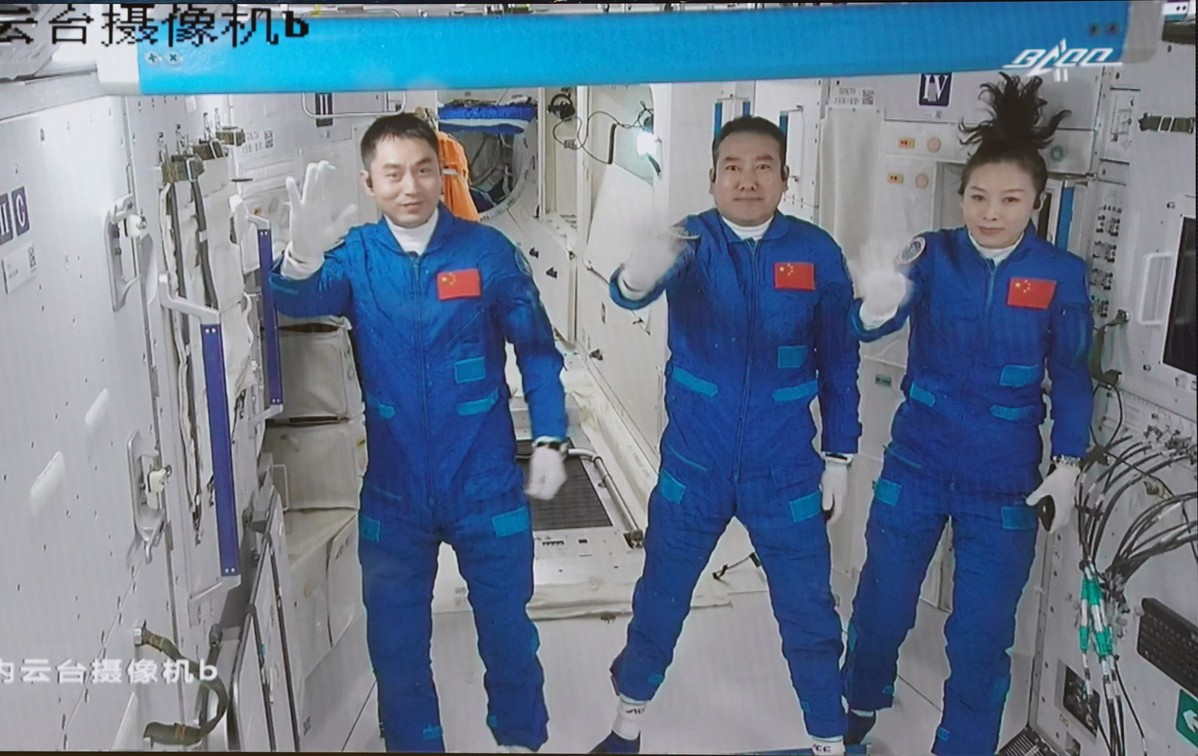 China's Tiangong space station, which will house three astronauts for six months, will be a cozy home.
Media and public attention has shifted to Chinese astronauts' life in space after spacecraft Shenzhou XIII, carrying the trio - Zhai Zhigang, Wang Yaping and Ye Guangfu, was successfully launched on Saturday morning.
Zhai, a Chinese calligraphy aficionado, decided to bring brushes, ink, paper, and ink stones –known as the essential four for calligraphy – to space, he told China Central Television in an interview.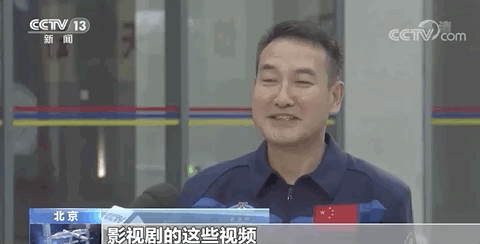 Adding a light touch to the scientific research in the space station, Zhai has also taken some music videos and clips from his favorite TV series and movies with him to play during leisure time.
Music can be a bond for the three as Zhai is not the only person who plans to play songs in space.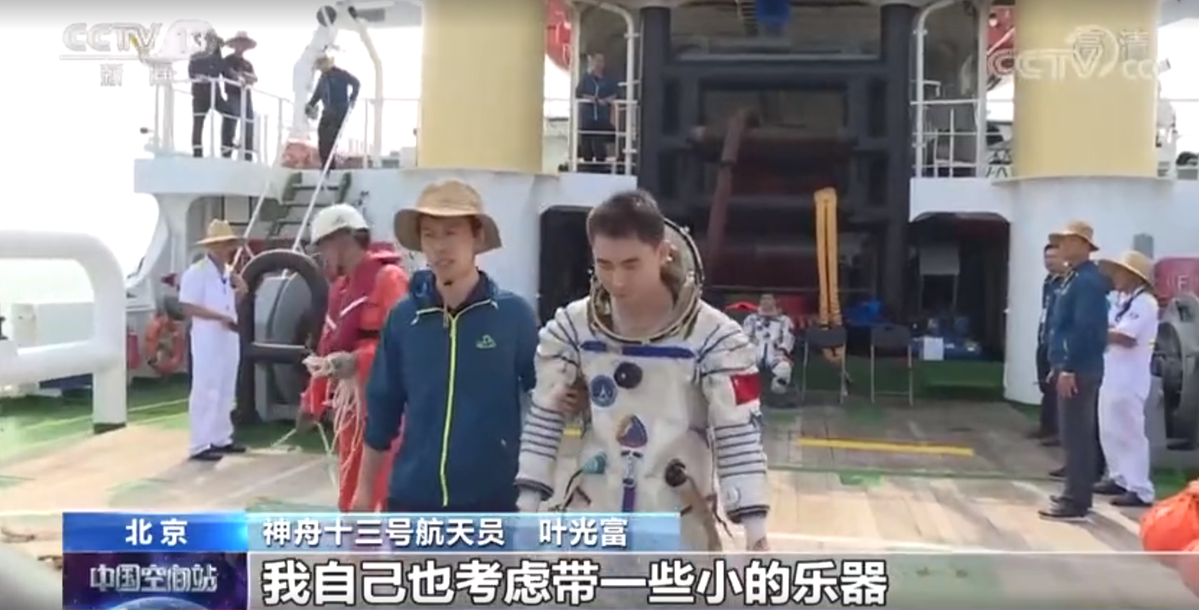 His two colleagues – both Wang and Ye – were also considering taking instruments along with them. Ye chose some portable ones, while Wang said hers is a big one.
Wang, China's first female astronaut to enter the Tiangong space station, who did not reveal the details of the instrument, stirred up further interest by saying she will hold a musical performance from the space station.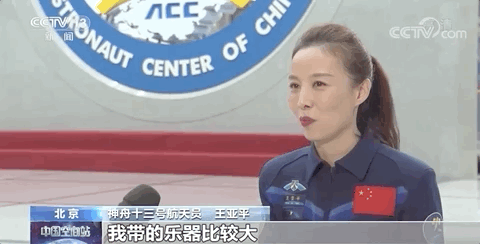 The performance is so much anticipated that people on Weibo, Chinese Twitter-like social media site, started to speculate the timing.
"Maybe the three of them can perform together at the Chinese New Year's Eve gala so that everyone can watch it," said one post on Weibo.

Wang, a mother of 5-year-old girl, and Ye also expressed attachments to their families as both of them have brought family photos with them.
Wang has also prepared New Year gifts for her two colleagues.
"It will be a big surprise," she said.