A sports city to create Olympic stars
Share - WeChat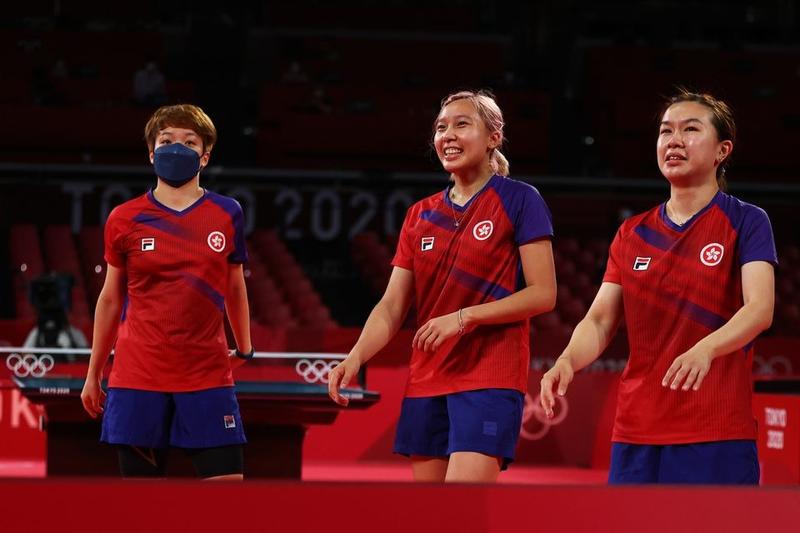 Prospects for HK sports
With the Greater Bay Area being a solid sharing platform, there's a lot of room for expanding the sports economy and the professionalization of sports, she said, adding that the impact of exchanges and tourism and everybody moving around the region will be fantastic for all.
The latest data from the Census and Statistics Department show that the GDP of Hong Kong's sports industry and related activities had risen from HK$51 billion in 2016 to HK$59 billion in 2019 — rising from 2 percent to 2.1 percent of the overall GDP during the period. The number of people employed in the sports economy had grown from 78,000 to 83,000.
Few accounting firms have conducted research on the scale of Hong Kong's sports industry as the city's core sports economy is very small and not commercialized enough, said Cecilia Yau, PwC's media leader for the Chinese mainland and Hong Kong.
Whenever there's a major sporting event, there will be a corresponding increase in associated advertising costs, which will definitely contribute to the development of the sports economy to a certain extent, Yau said.
Yau said further opportunities, such as focusing on the sports events, or matters related to those events, could be boosted, while marketers and the government can help attract more young talent to join the sports industry.
"Investing more in talent or tapping into the Greater Bay Area are both good recipes to boost the sports economy," she said.
At the 2020 Tokyo Summer Olympics, the mainland delegation won 38 gold, 32 silver and 18 bronze medals, backed by a population of 1.4 billion people. For Hong Kong, with just over 7 million people, it seems that simply selecting sporting elites within this territory is not enough of an advantage.
Hong Kong has a small population, but when it's integrated with the Greater Bay Area, there will be more talent available for selection and more sports facilities to hold various events, Yau said. "This could be the area we focus on to capture new opportunities," she said.
Louie said the larger the population is, the wider the market is. With 70 million people in the Greater Bay Area, there are richer opportunities for promoting sporting events and expanding the sporting goods market.
The sports economy is a big industry that covers many areas, Yau stressed. "We cannot always rely on atheletes to support the entire sports economy. We need to focus on the other supporting talent for the whole industry. The sports media, event organizers, sports therapists, dietitians for athletes, training equipment researchers and sports coaches are all talent who should be involved in the industry."
Today's Top News
Editor's picks
Most Viewed