Xinjiang residents share stories of improvements in their lives
Share - WeChat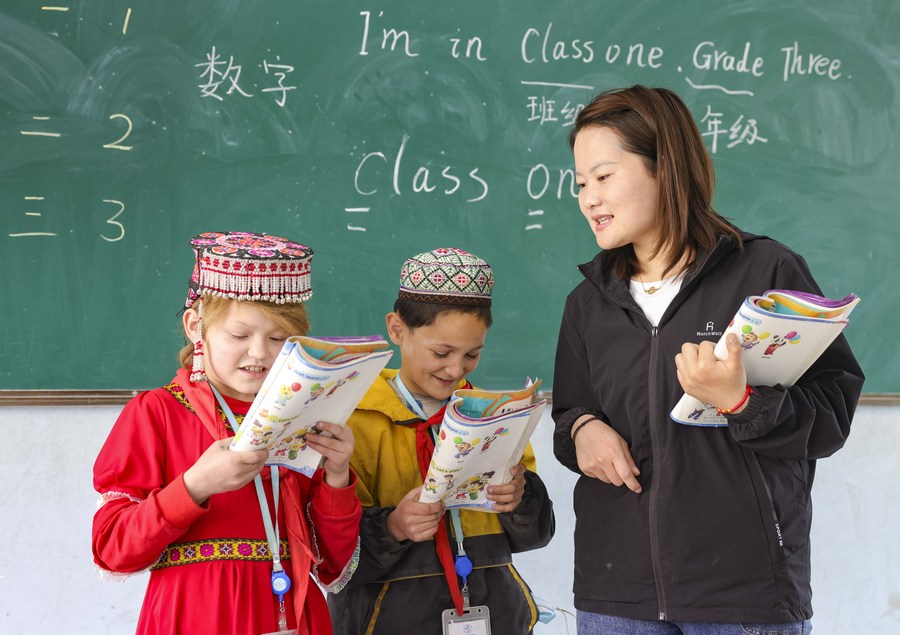 Residents of Changji Hui autonomous prefecture in Northwest China's Xinjiang Uygur autonomous region shared stories about how improvements in education, housing and environmental protection in the prefecture have changed their lives at a news conference held on Thursday.
Saynam Ibrayim, 41, is the headmaster of a local primary school in Qitai county. She said she has witnessed a remarkable improvement in rural education in the county.
"Our school boasts a library, laboratory, dancing studio, computer classroom and other educational facilities. The 256 students, all from nearby villages, enjoy free education in the school," she said.
In September, Saynam's daughter entered Hubei Normal University in Hubei province's Huangshi city.
"My daughter told me she also wants to be a teacher and support the education development in rural areas like I do. I'm proud of her," Saynam said.
During the 13th Five-Year Plan period (2016-2020), Changji Hui autonomous prefecture had invested more than 23.2 billion yuan in education. The prefecture had set up and expanded 136 schools during that time, according to Zhao Jilin, director of the local bureau of education.
Klimhan Xayida, 62, a resident in Changji's Xijie community, said her family lived in an earth-rammed house in the community in the 1980s.
"The roof would leak every time it rained outside. We had to put basins, buckets and kettles on the ground to catch the leakage," she recalled.
However, after a renovation project was implemented in the community, the family managed to move into a cozy apartment.
"In the new residential area, I can still meet my old neighbors. And near the area, there are kindergartens, hospitals, shopping malls and fitness squares," she said, adding the new residential area brings great convenience to dwellers.
The prefecture has renovated 186 old residential areas, benefiting more than 50,000 households, according to the local bureau of housing and urban-rural development.