Bringing coffee culture to tulou town
Share - WeChat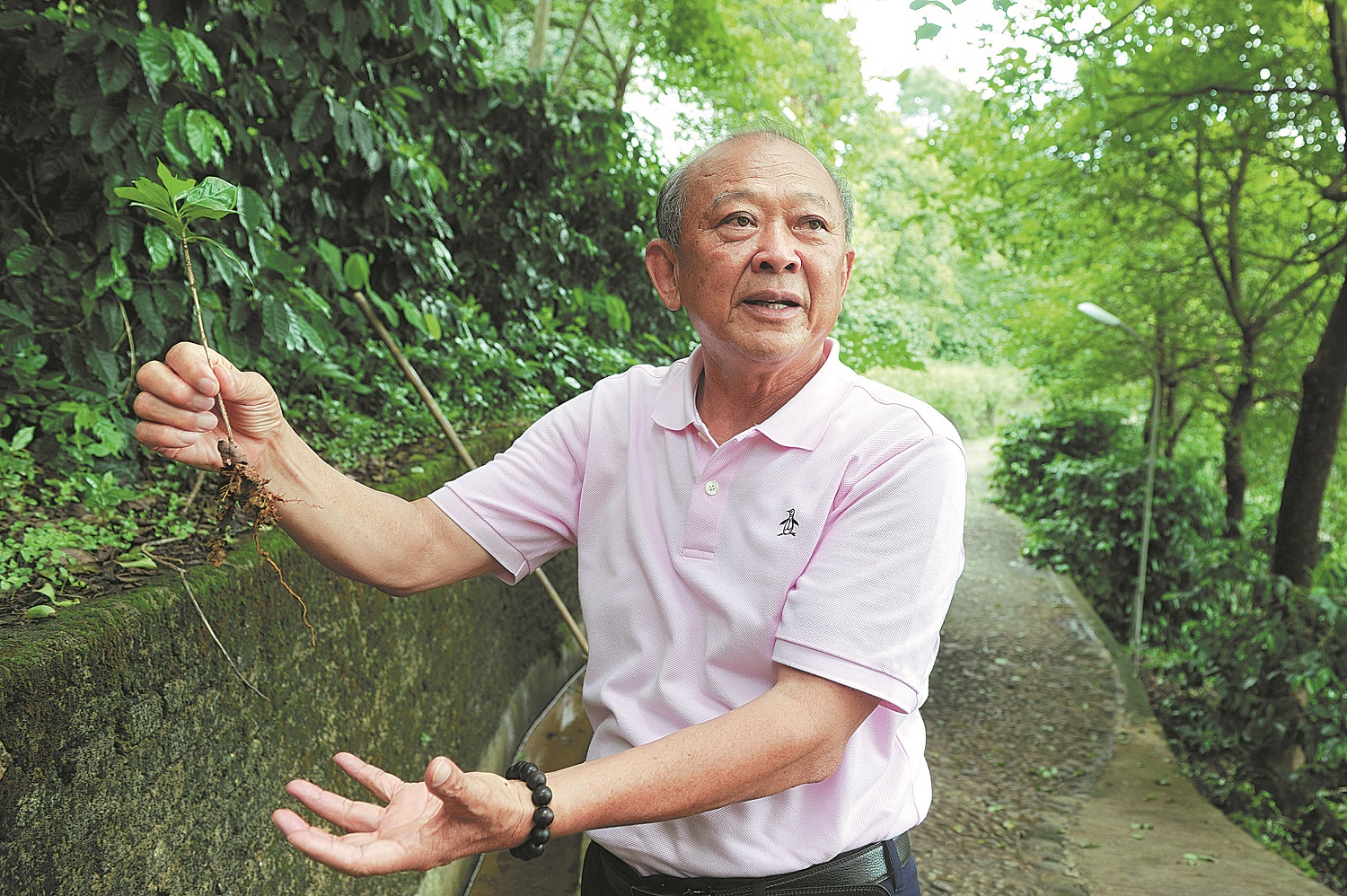 When Huang Wen-kuang first visited Nankeng village in Zhangzhou, Fujian province, in 2005 to trace his family's roots, he was so impressed by the mountain views that he decided to stay and help the local residents.
A businessman from Taiwan, Huang had invested in the construction industry and had made a fortune before retiring at 52.
After his first visit to Zhangzhou, his entrepreneurial spirit and desire to do something for his ancestral home prompted him to begin another career.
He decided to invest in edible mushrooms.
"I thought, why not start again here? Agriculture is less stressful because what you grow will always be needed, whether for a higher or lower price," he said.
As business began to boom, so did Huang's ambitions.
In 2008, tulou-the circular earthen residential compounds built by the Hakka people-were added to the UNESCO World Heritage list.
The local government used this as an opportunity to boost tourism. "It was impossible to get tourists to stay, or even go to the toilet, because the infrastructure was so bad," Huang said, although the idea of developing tourism in Nankeng remained in his mind.
During a trip to Taiwan, Huang visited Yunlin county, which is next to his hometown, and discovered that tourism was booming thanks to the local coffee industry.
He brought some beans back with him to try planting them in Nankeng.
"I reached out to the local government and asked them to lend me some land to plant the beans, promising that any failure would be my responsibility," he said.
He invested about 32.5 million yuan ($5.04 million) in a 200,000-square-meter plantation of more than 10,000 coffee trees.
He also registered a coffee brand, Nankeng Coffee, in Zhangzhou. "More tourists were coming to visit the tulou, and I thought they'd enjoy taking a break with a cup of coffee," Huang said.
The plantation, which is known as the Nankeng Coffee Park, has several indoor cafes and also offers a variety of activities, including coffee bean picking, sorting, roasting and grinding.
The trees were brought to Xiamen, Fujian, from Taiwan by air, and then transported to Nankeng by road.
In 2009, a deal was struck between Nankeng and Gukeng township in Yunlin to bring beans and experience to the Chinese mainland.
A coffee bean consists of two symmetric ovals, which Huang said symbolizes the relationship between the Chinese mainland and Taiwan.
"The customs and language here are almost the same as in Taiwan, which is why I love this place," he said.
For Huang, the investment was not just a business decision, but also a way to enhance agricultural cooperation between his two homes, as well as helping farmers in Nankeng.
So far, the park has provided work for 45 farmers.
In March, a document outlining 22 measures on agriculture and forestry was released by the central government to enhance mutual exchanges. Huang sees this as a great opportunity for business owners in Taiwan to invest in the mainland.
The plantation is expected to produce 3 metric tons of coffee beans annually. "I still remember the Spring Festival holiday in 2010, when we sold 4,000 cups of coffee in one day," he said. "Coffee cultivation might not be familiar to local farmers yet, but I believe its future is bright."
Huang is planning to expand the scale of his operation 10-fold in the next few years, and he is also developing a butterfly valley to attract more visitors.
According to the plan, he will rent another 670,000-square-meter plot in neighboring Nangao village to plant copper leaf ammania, a plant that attracts butterflies. Huang hopes that once it is finished, the valley will bring in 4 million visitors a year.
"A majority of our customers come because they want to see the tulou," he said. "In the future, I hope more will come for our coffee park. This is my dream."