Mark Pinkstone: National Day in HK a 'celebration of peace'
Share - WeChat Editor's note: In the run-up to the 72nd anniversary of the founding of the People's Republic of China, China Daily interviewed Hong Kong residents with different backgrounds about the close bond between the city and its motherland. This is the second piece of the series.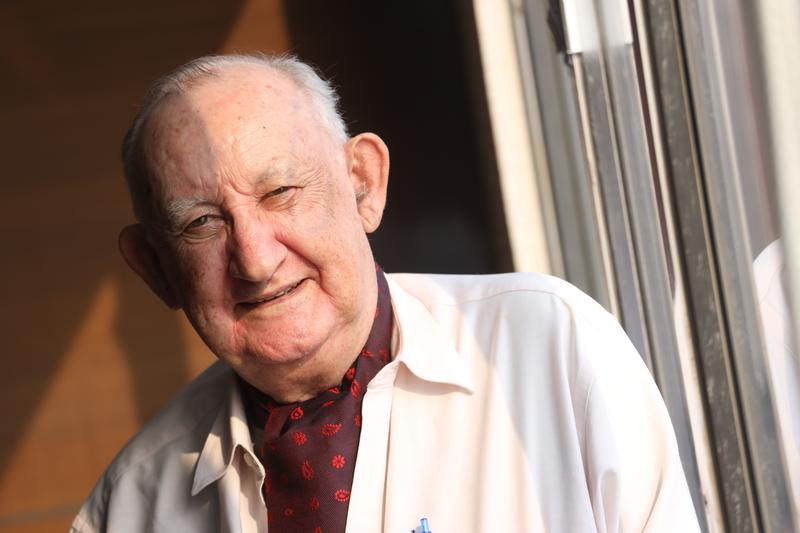 Mark Pinkstone, former chief information officer for the Hong Kong government and a veteran journalist, said he anticipates this year's National Day will be a celebration of peace in Hong Kong after three years of turmoil by foreign forces, whose efforts to dismantle the city in 2019-2020 failed miserably.
This year's National Day celebrations will be a celebration of peace in Hong Kong after three years of turmoil by foreign forces.
The "one country, two systems" concept introduced by late leader Deng Xiaoping is unique to world sovereignty. However, due to pressure by foreign forces, particularly the US, to bring about its failure, the central government has taken an assertive and protective role in maintaining Hong Kong's stability.
Efforts by the West to dismantle Hong Kong in 2019-20 failed miserably when the central government introduced the National Security Law. Today, Hong Kong is a much safer place.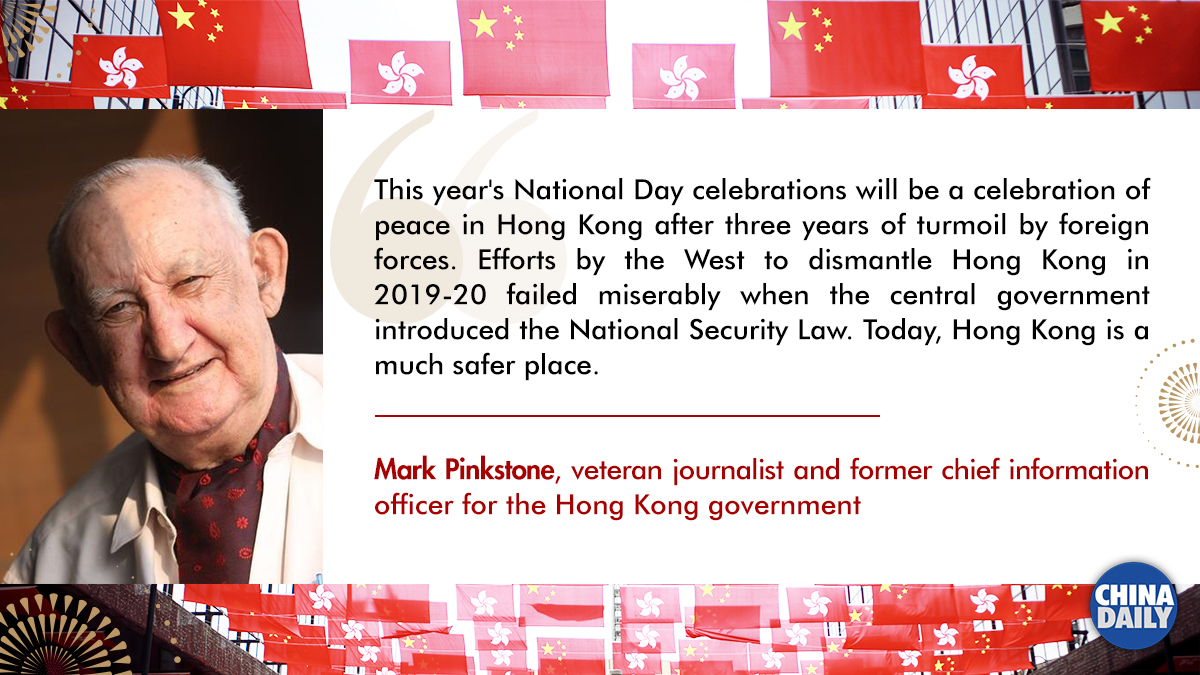 The relationship between Hong Kong and the Chinese mainland is like a hand in a glove. They move together. Economically, they are intertwined, with a strong bond between bourses in Hong Kong and Shanghai.
The future for China looks bright despite the threats received from the West, fueled by jealously from the US. Take geopolitics out of the China equation and you have a huge country of diversity with beautiful landscapes and unique wildlife. Its thousands-year-old heritage sites have been preserved to protect its cultural ancestry. Much has been achieved in the past 72 years, going from the closed-off "Bamboo Curtain" era to today's world showpiece.
Southern China, particularly the Guangdong area, is and will continue to be the fastest growth area of China. It is an economic powerhouse driving the rest of China, with expectations far beyond the dreams of 20 years ago. Science and technology will lead the way, drawing in expertise from Hong Kong and other places in the region and stimulating population growth.
The Guangdong-Hong Kong-Macao Greater Bay Area offers unparalleled opportunities, not only for Hong Kong but the rest of the world. In this regard, service industries will play a key role given the expertise Hong Kong can offer, while the Pearl River Delta in the heart of the GBA offers infrastructure capabilities to meet the most challenging needs.