Rescue in sight for Cambodian tourism
Share - WeChat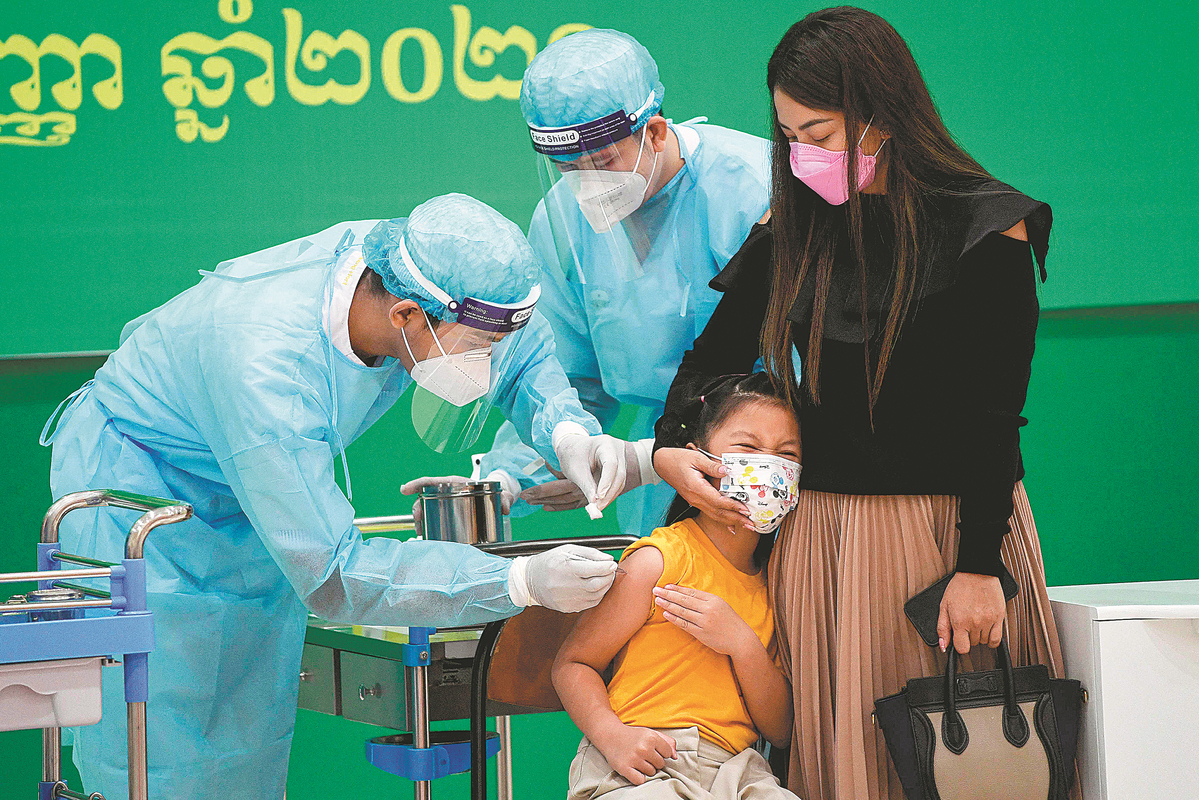 Plan to reopen seen as lifeline for operators hit by pandemic
Cambodia's move to set the stage for a reopening of the country's borders is lifting the spirits of operators in the battered tourism industry.
The country is drawing up a four-pronged strategy to gradually restore domestic and international tourism, The Phnom Penh Post newspaper reported on Thursday, citing Prime Minister Hun Sen.
That development has put a smile on the face of tourism operator Boret Ream, who, like other business owners, has been hit brutally by the pandemic.
"The government announcement comes to us like the brightness lying in the midst of darkness … this is really great news to us," said the founder and director of Journey Cambodia, a travel agency in the tourism hot spot of Siem Reap.
Contained in the government's strategy is a plan to ramp up vaccination rates, foster cooperation leading to more diversified tourism services and capacity building in the industry, and increased training for young workers. There will also be greater emphasis on safety under a campaign called Safe Cambodia, which is aimed at encouraging domestic tourism.
On Sept 17, the prime minister said the country could soon reopen its doors to fully vaccinated foreign tourists.
Ream suspects the big tourism companies will be the first to benefit from the reopening of the industry in the early stages of the government's plan. But he expressed confidence that smaller businesses will be able to share in the gains once the strategy is proved to be feasible and safe.
Chheang Vannarith, president of the Asian Vision Institute think tank in Phnom Penh, said Cambodia's reopening plan could be "a gradual and incremental process".
One of the most important things, Chheang said, is the need to ensure that at least 90 percent of Cambodians are vaccinated against COVID-19, and that the tourists let in come from countries with similar vaccination rates or are fully vaccinated.
High vaccination rates
Cambodia boasts one of the highest vaccination rates in Southeast Asia. As of Sunday, the kingdom had administered at least one dose of a COVID-19 vaccine to 13 million people, or 82 percent of its population, according to the health ministry. Some 98.8 percent of the targeted 10 million adults have been vaccinated.
The country had received 32.5 million doses as of Friday. Among them, 29.8 million doses, or 91.4 percent of the stock, are from China, Xinhua News Agency reported, citing Cambodian Health Secretary Yok Sambath.
Chheang said he expects the government to soon announce the date for the reopening of the tourism sector, with November likely. Popular tourism destinations like Siem Reap and Phnom Penh are expected to be among the first to get back into business.
Cambodia's plan puts it among those members of the Association of Southeast Asian Nations that are mulling a reopening. Thailand has got plans under way, and Malaysia and Vietnam are considering following suit.
Chheang said it will be challenging for Cambodia to monitor the movement of tourists and make sure that they stay in the designated areas.
Abhishek Singh Bhati, campus dean of the James Cook University Singapore, said: "Not just in Asia but globally countries are trying extremely hard to open up both domestic and international tourism."
Tourism has accounted for a sizable share of Cambodia's economy, contributing about 20 percent toward its GDP in 2019.
Noting Cambodia wants to open first to visitors from China, its largest source of foreign tourists since 2017, Bhati said it is understandable that China will be among the priorities in Cambodia's plan.
This is also because China has done relatively better than many other countries in containing the coronavirus, he said.