Premier urges enhancement of cooperation in Mekong region
Share - WeChat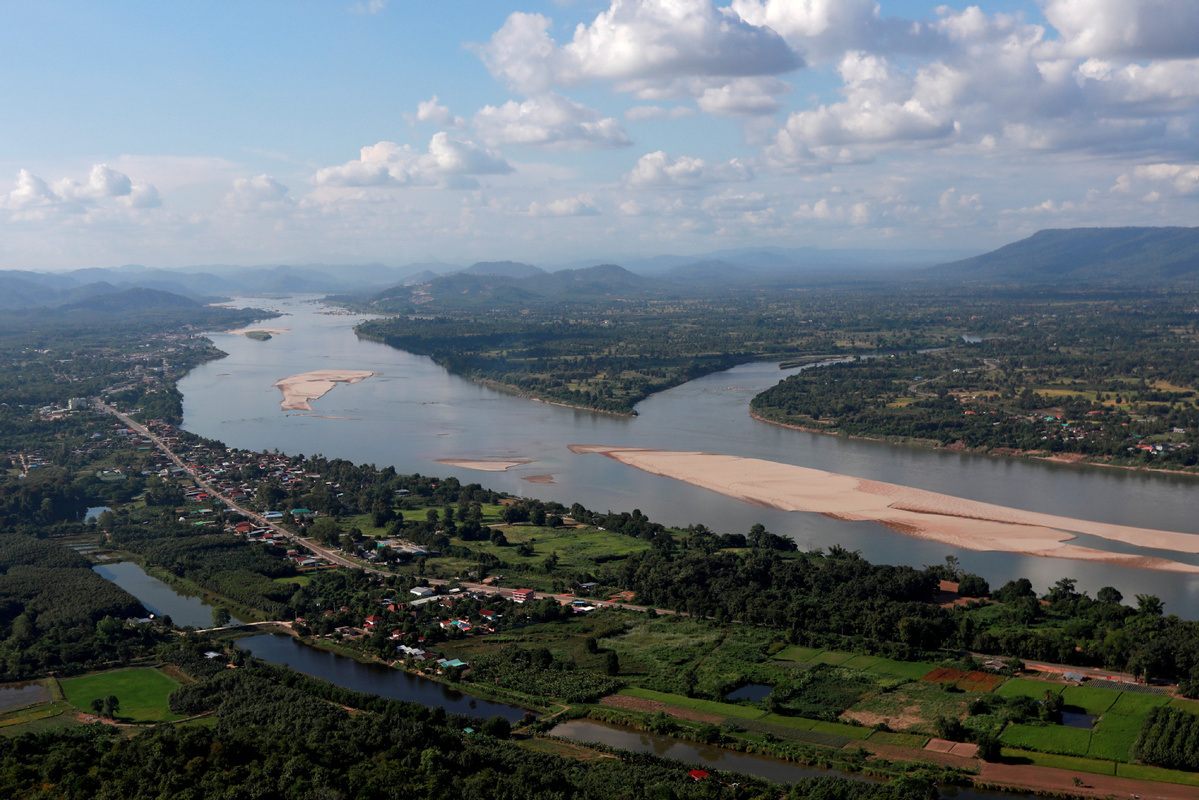 Premier Li Keqiang has called for stronger political mutual trust and expanded cooperation to promote sustainable and inclusive growth in nations sharing the Mekong River, known as the Lancang River in China, saying that the countries should jointly fight COVID-19 and promote economic recovery.
Speaking at a leaders' meeting of the Greater Mekong Subregion Economic Cooperation Program by video link on Thursday, the premier also called for heightened cooperation in water resources to enhance the capacity of water basin management and water resource management.
The meeting, chaired by Cambodian Prime Minister Hun Sen, also brought together leaders from Vietnam, Thailand, Laos, Myanmar and the Asian Development Bank.
The meeting adopted a strategic framework for Greater Mekong Subregion economic cooperation until 2030 and plans for a joint response to the pandemic and promoting economic recovery in the next two years.
Trade between China and the five Mekong countries reached $192.2 billion in the first half of this year, up 40 percent year-on-year.
In his remarks, Li commended the program, which was launched in 1992, for benefiting the economic growth of different nations and improving people's livelihoods, as well as giving impetus to regional stability and prosperity.
However, with the pandemic still raging globally, mounting instability and the global economy facing uncertainties, economic recovery and sustainable growth in the subregion faces fresh challenges, he noted.
The premier set out a number of proposals to bolster regional cooperation, highlighting the need to fully respect legitimate rights and interests in properly developing and utilizing water resources.
The nation, after having adopted steps to share hydrological data on the upper reaches of the Mekong, is looking to continue to boost solidarity and cooperation between the upper and lower reaches of the river, he said.
Medical support
In jointly fighting the pandemic, Li pledged continuous support to nations along the Mekong, saying that they will be the priority in China's aid in medical supplies and vaccines.
He highlighted the need to make use of the special public health fund established by the program to conduct cooperation in epidemic monitoring and the containment of outbreaks.
It is important to expedite steps to approve and enact the Regional Comprehensive Economic Partnership and implement the upgraded free trade agreement between China and the Association of Southeast Asian Nations, Li said.
With the China-Laos Railway about to become operational, the premier urged quicker progress in the construction of the China-Thailand Railway and the highway between Phnom Penh and Sihanoukville in Cambodia, along with proactive steps to develop a regional coordination center for electricity.
Li proposed closer cooperation in response to climate change and environmental protection to promote sustainable growth and improvements in public well-being, saying that the nations need to explore new models of tourism cooperation with epidemic containment measures in place.