Xi urges solidarity amid virus
Share - WeChat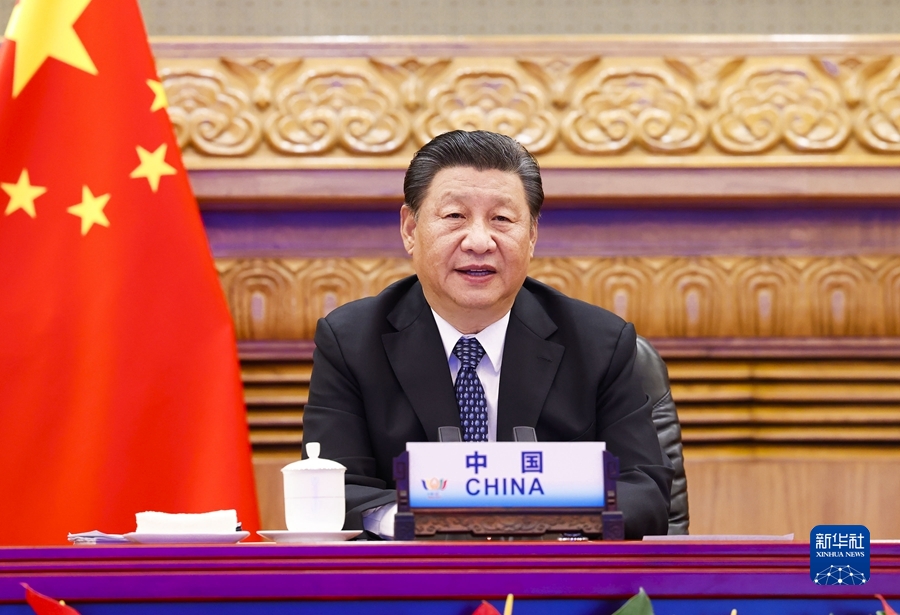 China to donate additional 100 million vaccine doses to developing nations
China will donate an additional 100 million COVID-19 vaccine doses to developing countries this year on top of its $100 million donation to the COVAX global vaccine initiative to contribute further to global anti-pandemic cooperation, President Xi Jinping said on Thursday.
Xi made the remark when addressing the 13th BRICS Summit via video link in Beijing. BRICS refers to the emerging markets bloc that groups Brazil, Russia, India, China and South Africa.
China has so far provided more than 1 billion doses of finished and bulk vaccines to over 100 countries and international organizations, and it will strive to provide a total of 2 billion doses by the end of this year, he said.
Noting that COVID-19 is still raging globally, the road to global recovery remains bumpy and the international order is undergoing profound and complex changes, Xi called on the BRICS countries to work together to meet common challenges.
Xi underlined the need to promote global solidarity against COVID-19, uphold a science-based approach to tracing its origins, oppose politicization and stigmatization, and boost the research, production and equitable distribution of vaccines as a global public good.
"We need to pursue practical cooperation on vaccines, including joint research and production and mutual recognition of standards, and to facilitate the early launch of the BRICS Vaccine R&D Center in a virtual format," he said.
To maintain steady global recovery, Xi called for promoting openness and innovation-driven growth and pushing for economic globalization that is more open, inclusive, balanced and beneficial for all.
BRICS countries should strengthen economic cooperation in the spirit of mutual benefit, Xi said, and they need to earnestly implement the Strategy for BRICS Economic Partnership 2025, and expand cooperation in areas such as trade and investment, technology and innovation, and green and low-carbon development.
"China proposes to host a BRICS high-level meeting on climate change and a BRICS forum on big data for sustainable development," he said.