Pivot to ASEAN and RCEP for trade hub growth?
Share - WeChat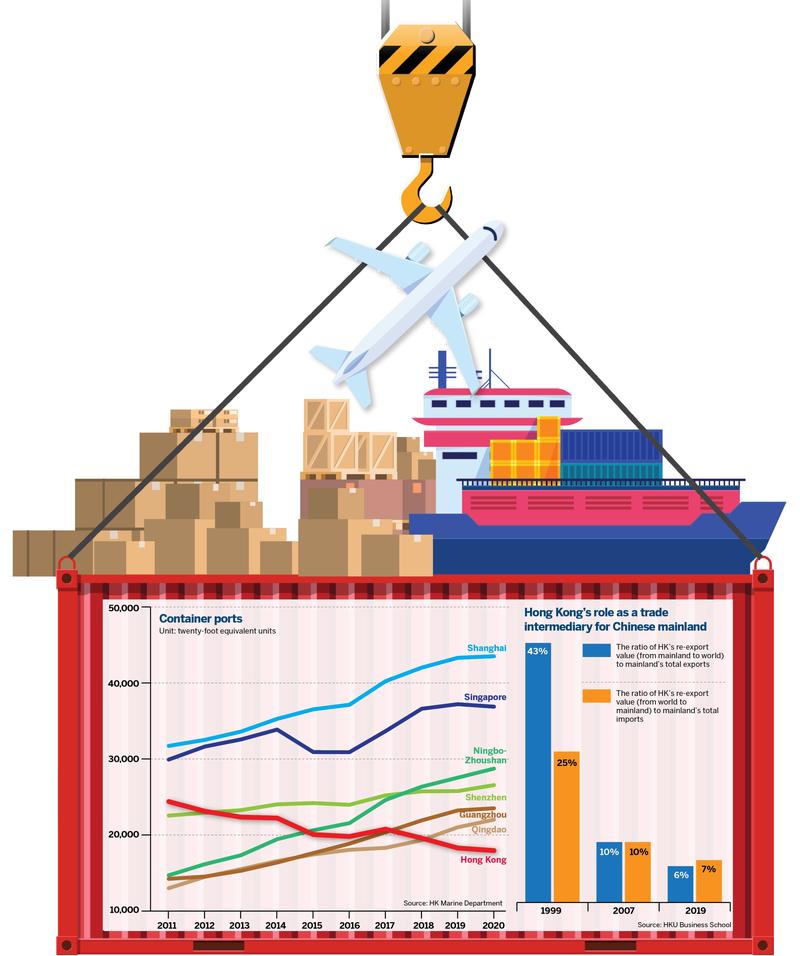 After the Chinese mainland joined the World Trade Organization in 2001 for direct global trade, Hong Kong's traditional export-import role diminished. The SAR seeks value-added opportunities in the Greater Bay Area, ASEAN, and RCEP. It faces different challenges. Oswald Chan reports from Hong Kong.
The Guangdong-Hong Kong-Macao Greater Bay Area is a powerhouse in manufacturing, supply-chain efficiency, e-commerce and digital technology, with a first-class container port in Shenzhen. The value-added from Hong Kong will comprise a trusted legal base for contracts and arbitration, professional project management and engineering expertise, trade finance services, and global investment capital access.
The Hong Kong Special Administrative Region's ambitions to leverage the Fourth Industrial Revolution have a good foundation of international research talent and funding at its universities. There are partnerships with Chinese mainland tertiary institutions for collaborative research and applications development. It is yet a work in progress to exploit internet of things, big data, robotics, telemedicine, smart city infrastructure, energy-efficient buildings, etc.
In its historic import-export trade hub role for the mainland, the HKSAR's modern container port, reliable warehousing facilities, and efficient transportation logistics, served as an integrated hub - till Shenzhen and Shanghai evolved to adequately service mainland needs. Does the mainland need the HKSAR as intermediary for Association of Southeast Asian Nations countries? Does ASEAN need the HKSAR for the mainland? What is the relative competitive advantage that the HKSAR can leverage?