Jordan inspiration has Chinese youngsters reaching for the top
Share - WeChat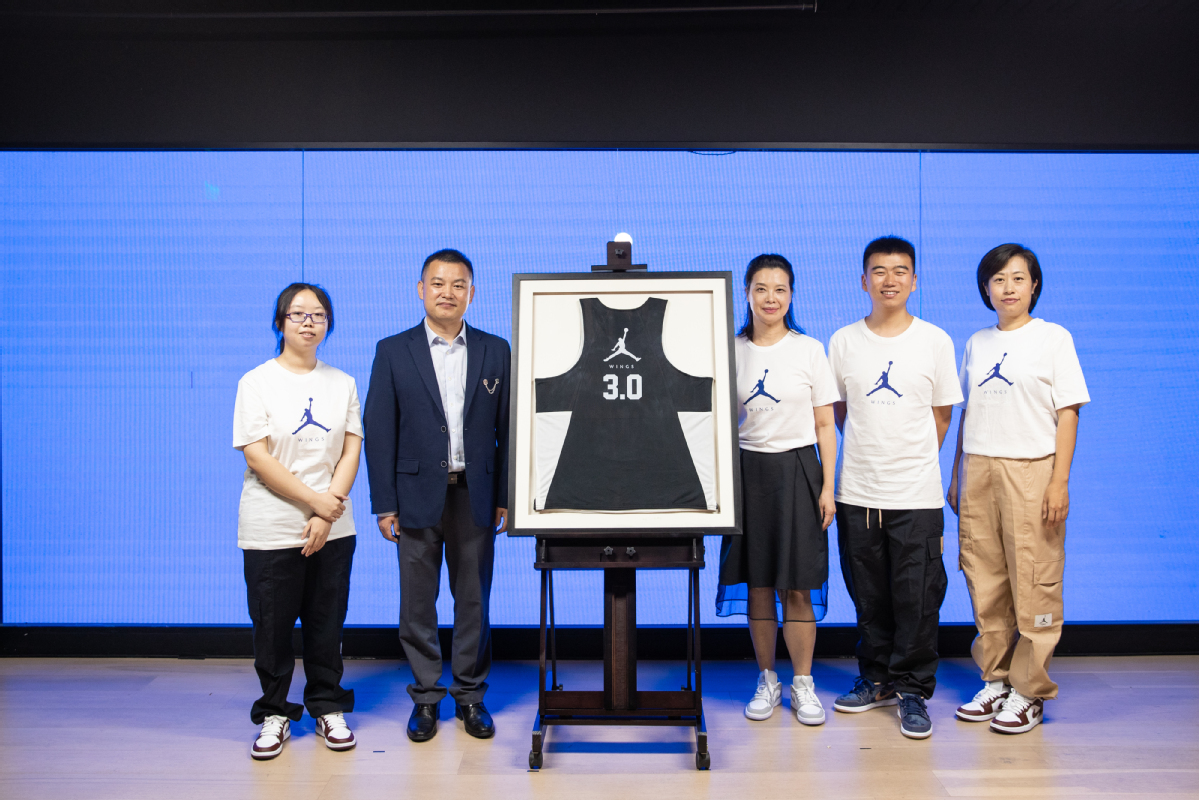 Inspired by legendary basketball player Michael Jordan, a youth-focused charitable program has opened a new chapter in China with further efforts in funding and mentorship deployed to help children from underdeveloped regions realize their dreams.
A beneficiary himself of great mentors both on and off the court, Jordan hopes to see similar benefits here.
Factors such as care, support and encouragement beyond just giving financial aid can help unleash young people's potential, boosting the development of an increasing number of children from humble backgrounds in China, after the Jordan Wings program launched the third stage of its work this week.
Initiated by Jordan during his visit to China in October 2015, the Wings program is spearheaded by the Jordan Brand of sportswear giant Nike, and the China Foundation for Poverty Alleviation (CFPA), with the aim of helping recipients - mostly high school students from the country's less-developed western areas - defy long odds against poverty, limited education resource and lack of sports facilities, by providing financial, intellectual and psychological support.
The program's new three-year phase, which was launched on Sept 19 in Beijing, features an upgrade of its mentor support SYSTEM, extending the outreach to follow graduated students into the next stage of their development, either in their college education or pursuit of career goals.
Since April 2016 when mentor support was introduced, a total of 456 employees from Nike Greater China have signed up to offer not just academic tutelage, but also tailor-made guidance on children's mental health, physical education and social endeavors. This has benefited more than 2,000 students from elementary and high schools from 19 provinces and municipalities across China.