New garbage-burning power plants start in Guangzhou
Share - WeChat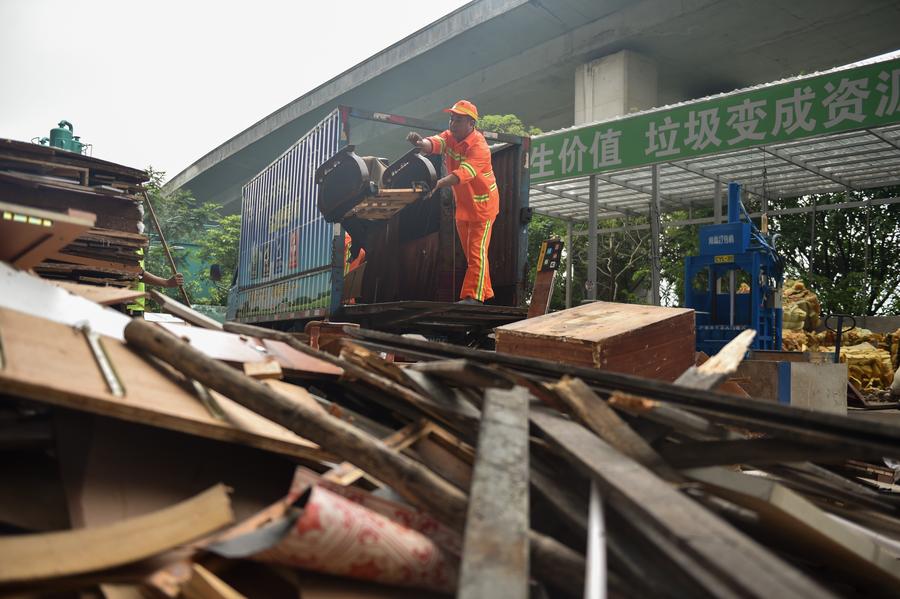 The second phase in the development of five garbage-burning power plants simultaneously began trial operations in Guangzhou, Guangdong province, on Thursday, promising to end residential garbage dumping into landfills by next month.
Guangzhou now leads other domestic cities in daily residential garbage burning capacity — 33,000 metric tons, with a total of 12 power plants of this type — said Li Shuijiang, general manager of Guangzhou Environmental Protection Investment Group Co, at a news conference in Guangzhou.
The expanded garbage burning capacity brought by the five new projects is expected to be sufficient to meet demand in the city for the next 15 years, he said.
The plants can also gobble up garbage that has already ben dumped into the landfills, said Xu Haiyun, chief engineer of the China Urban Construction Design & Research Institute.
Guangzhou has a permanent population of 18 million, generating 20,000 tons of residential garbage daily on average.
Seven circular economy parks have been built in the city to feed the garbage-burning plants. They are also parks themed on environmental protection, two of which are designated as national-level triple-A scenic areas.
The garbage-burning power plants are possible in part because the city has promoted garbage sorting over the past decade.