Patients enter remission after receiving new cancer therapy
Share - WeChat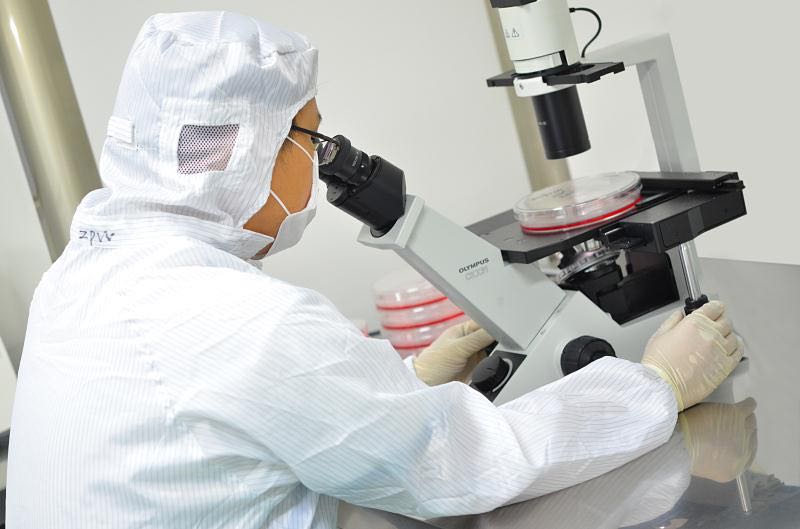 More than 10 adult cancer patients in China have been treated with the CAR-T cell therapy by Shanghai-based Fosun Kite Biotechnology Co Ltd, the company announced at a media briefing on Wednesday.
In June, the therapy became the first CAR-T solution, a new frontier in cancer treatment, to receive approval for marketing in China. The therapy is used to treat patients suffering from recurrent or refractory large B-cell lymphoma, a form of cancer.
"Some other patients have also shown interest in the therapy and are undergoing preparation for the treatment," said Huang Hai, CEO of Fosun Kite, a cooperative enterprise by Shanghai Fosun Pharmaceutical Group and United States-based Kite Pharma.
CAR-T therapy involves isolating T-cells from a patient's blood and reprogramming them to attack cancer cells after they are reinfused into the body.
CAR-T reinforces T-cells, which act as the "police" in the human body, with targeting devices that allow them to precisely locate tumor cells and eliminate them, doctors said.
Following its approval, the Fosun Kite therapy was first administered to a patient at Ruijin Hospital Affiliated with Shanghai Jiao Tong University School of Medicine. Xu Pengpeng, a doctor from the hospital's hematology department, said that the patient, an elderly woman, went into remission one month after receiving the treatment.
"We request such patients to undergo another examination three months after receiving the treatment. If we cannot detect the disease through imaging and find low tumor activity at that time, we'll consider the patient as having achieved permanent remission," he said.
The company said that the assessment of two patients conducted a month after they received the therapy has been completed and both are currently in remission.
Official data showed that the new cases of non-Hodgkin lymphoma, of which most are large B-cell lymphoma, numbered more than 88,000 in 2018. Nearly half of the large B-cell lymphoma sufferers may suffer from recurrent or refractory conditions and their median survival time is less than 1 year, according to medical experts.