Xi unveils big steps to fight climate change
Share - WeChat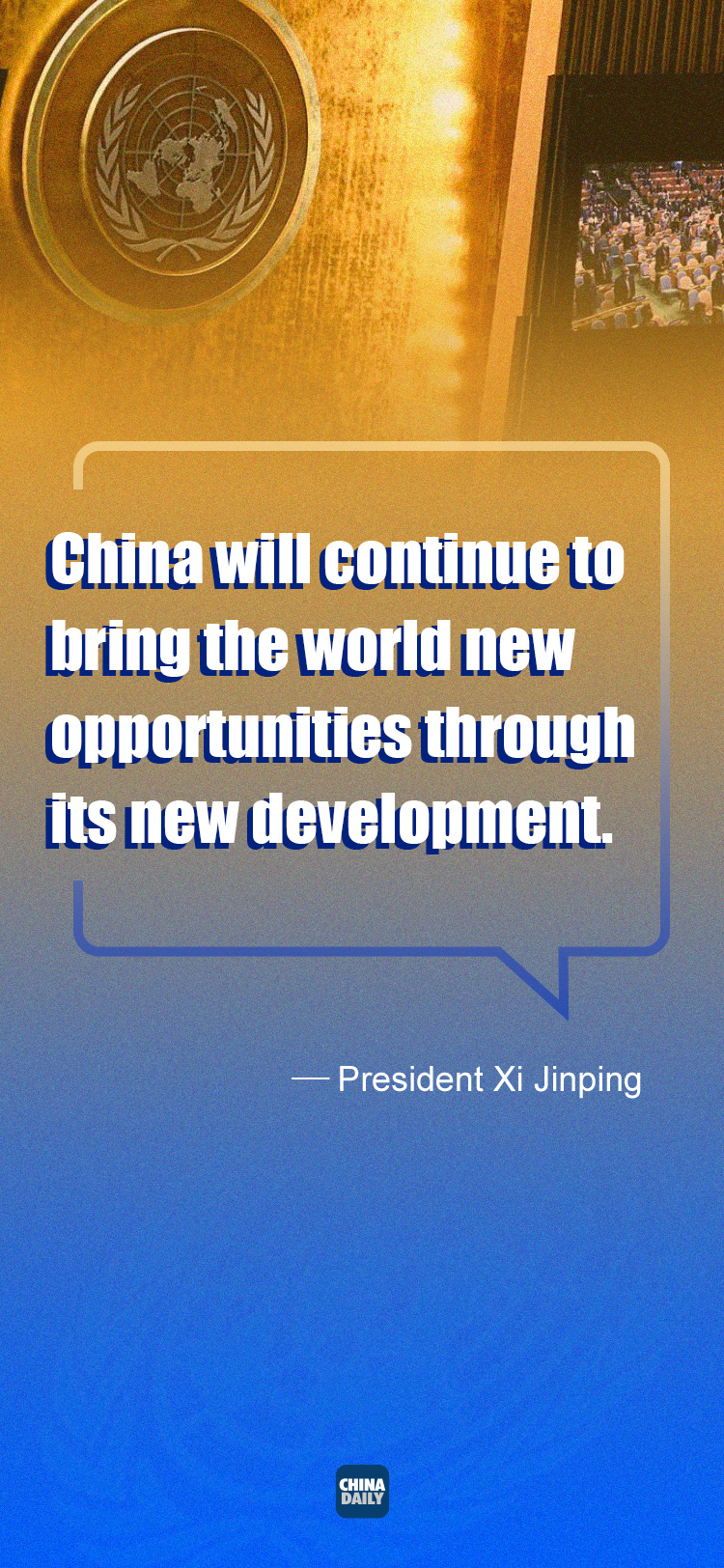 - China will continue to bring the world new opportunities through its new development.
- The UN should serve as the central platform for countries to jointly safeguard universal security, share development achievements and chart the course for the future of the world.
- The United Nations should advance, in a balanced manner, work in all the three areas of security, development and human rights.