Xi unveils big steps to fight climate change
Share - WeChat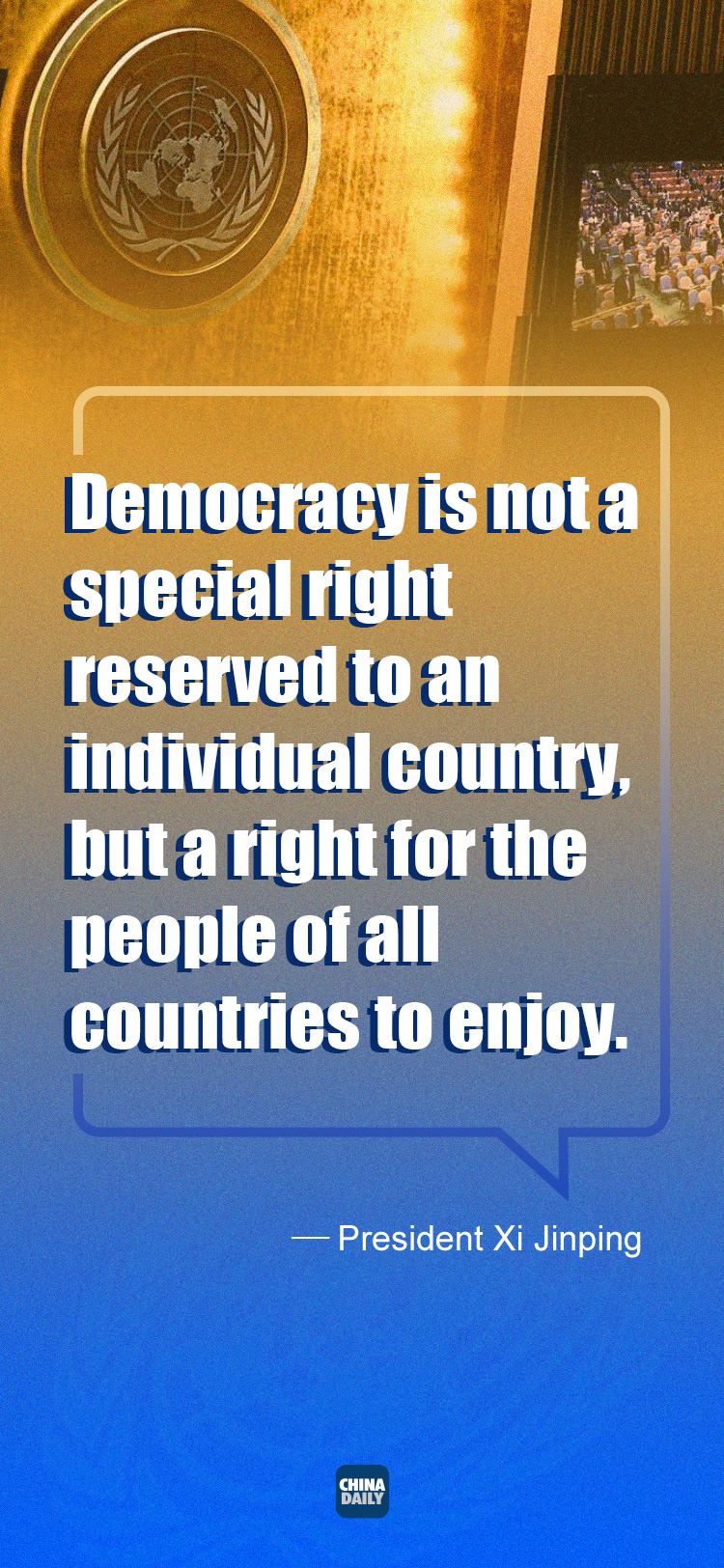 - We must beat COVID-19 and win this decisive fight crucial to the future of humanity.
- China will strive to provide a total of 2 billion doses of vaccines against COVID-19 to the world by the end of this year. (Read more)
- Facing the severe shocks of COVID-19, we need to work together to steer global development toward a new stage of balanced, coordinated and inclusive growth. To this end, I would like to propose a Global Development Initiative. (Read more)
- We need to foster global development partnerships that are more equal and balanced, forge greater synergy among multilateral development cooperation processes, and speed up the implementation of the UN 2030 Agenda for Sustainable Development.