Xi unveils big steps to fight climate change
Share - WeChat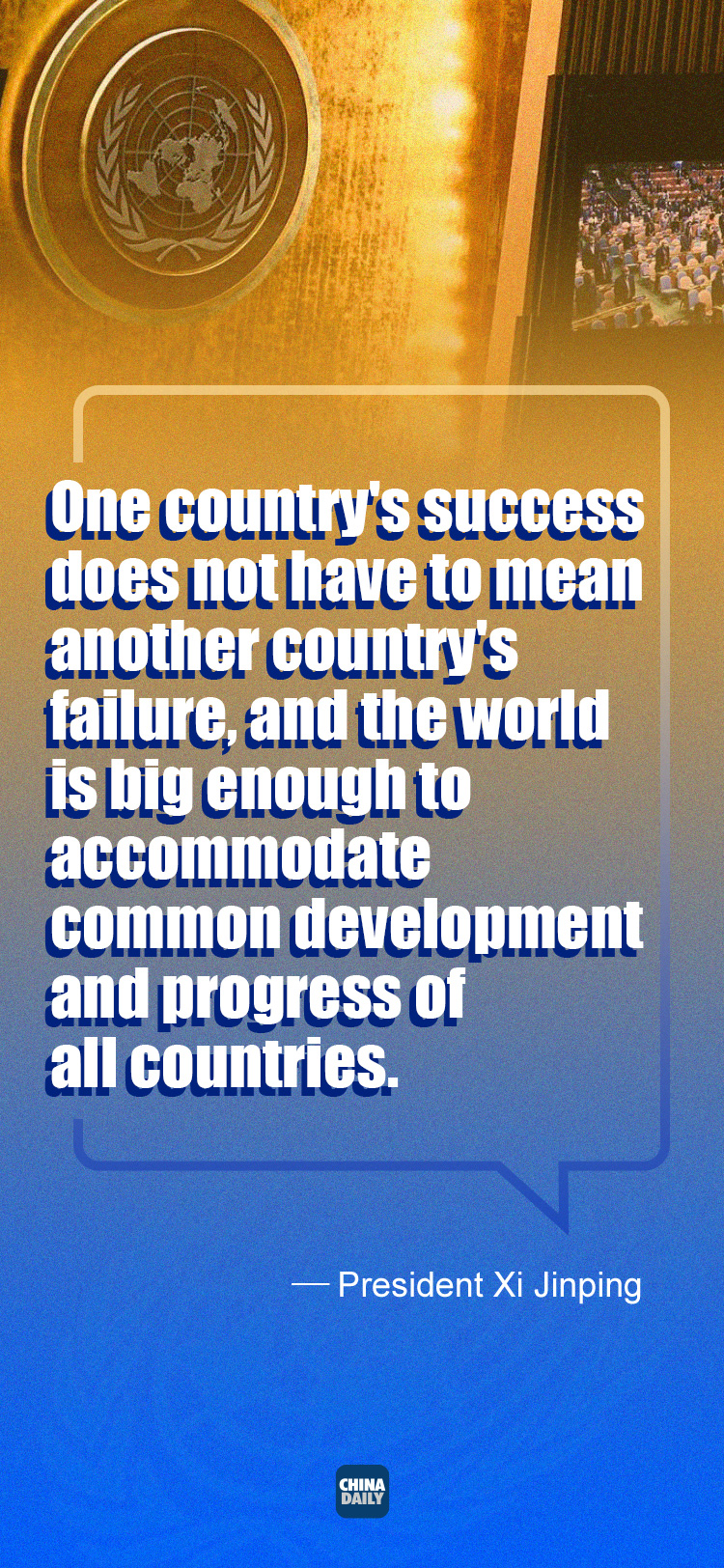 - One country's success does not have to mean another country's failure, and the world is big enough to accommodate common development and progress of all countries.
- We need to advocate peace, development, equity, justice, democracy and freedom, which are the common values of humanity, and reject the practice of forming small circles or zero-sum games.
- China has never and will never invade or bully others, or seek hegemony.
- We must improve global governance and practice true multilateralism.