Lawrence Ma: Polls get 'real patriots' on stage
Share - WeChat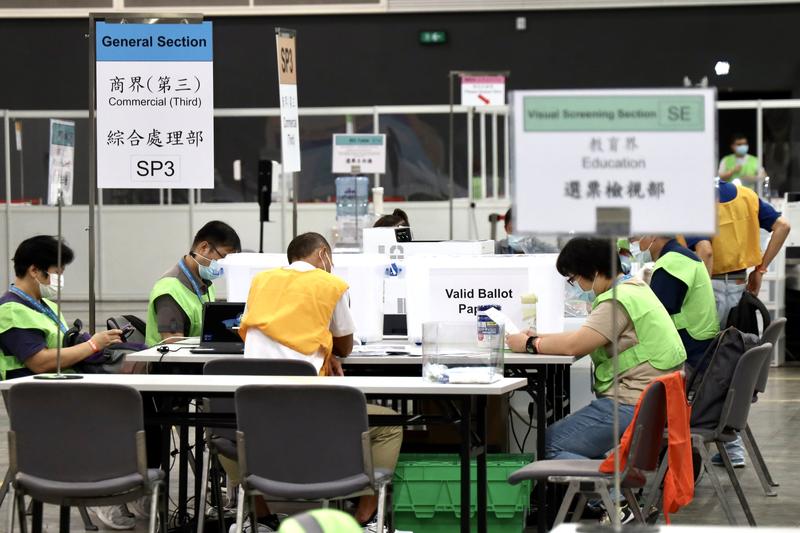 Editor's note:
China Daily has been talking to different people from various sectors about the first polls held under the improved electoral system.
Lawrence Ma Yan-kwok, barrister and chairman of the China-Australia Legal Exchange Foundation, is pleased about the changes that the polls have brought to the legal sector.
Lawrence Ma Yan-kwok, barrister and chairman of the China-Australia Legal Exchange Foundation
Q: What do you think of the significance of the elections on Sunday?
A: After the blackclad riots in 2019, we have the phenomenal enactment of the National Security Law in mid-2020 and now the policy of "patriots administering Hong Kong". The Election Committee elections on Sunday are the first to implement that policy. This sets out the first step for letting real, genuine and authentic patriots to participate in Hong Kong politics. In the past, many of these patriots were just supporters on the side, and never really had much say in matters.
Q: What are your expectations for the Election Committee members when they discharge their duties?
A: They will of course have to abide by their oath, to be sworn, that they will have to duly and faithfully fulfill the duties of the Election Committee according to the best of their ability; to uphold the Basic Law; and to pledge their allegiance to the HKSAR. In so doing, they will nominate suitable candidates for the Legislative Council and will nominate and elect the most suitable candidate as the chief executive of Hong Kong.
Q: What kind of Hong Kong do you expect to see after the Sunday elections?
A. There will not be any radical or conspicuous changes. Rather the changes will be subtle. In the past, patriots were sidelined and perceived as outdated, old fashioned, unprofessional and acting out of rage. Since the national policy was put in place, patriots will be more respected by the government and their talent more utilized to serve.
Q: What changes do you expect the revamped elections will bring to your sector?
A: As for the legal sector, Election Committee members in many past terms were unsupportive and un-sympathetic toward the government and the past elections were hijacked by opposition political parties such as the Civic Party. Whenever the government introduced policy, especially those that touched up-on or related to the Chinese mainland, the legal sector of the committee members would explore legal loopholes, exploit them to mislead the public about the policy, and seize the opportunity to stage a full-frontal attack on the government. Now, with this overhaul, Hong Kong should no longer have commit-tee members leading herds of lawyers marching in black suits in Central protesting against the govern-ment and calling out how "the rule of law is dead".