SCO countries should firmly keep future of development, progress in own hands: Xi
Share - WeChat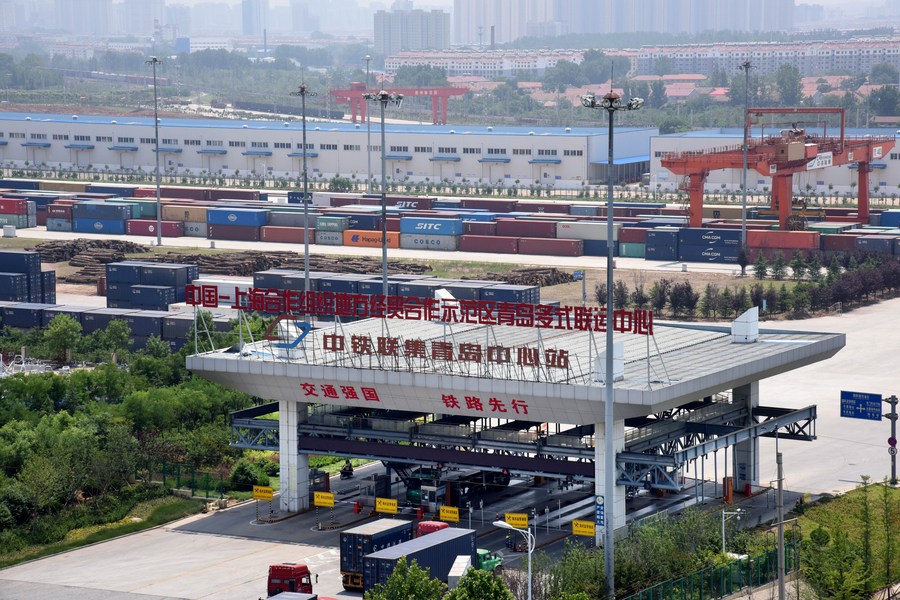 BEIJING - Chinese President Xi Jinping on Friday stressed that the Shanghai Cooperation Organization (SCO) countries should firmly keep the future of development and progress in their own hands.
Xi made the remarks in Beijing while addressing the 21st meeting of the Council of Heads of State of the SCO via video link.
The SCO countries should maintain confidence in their systems, reject condescending lecturing, and firmly support countries in exploring development paths and governance models that are compatible with their national conditions, Xi said.
The SCO countries should support each other in steadily advancing important political agenda including domestic elections, he added.
"We must never allow any external interference in the domestic affairs of countries in our region under whatever pretext," Xi said. "In short, we should keep the future of our countries' development and progress firmly in our own hands."