China's police campaigns reducing seriously violent crimes
Share - WeChat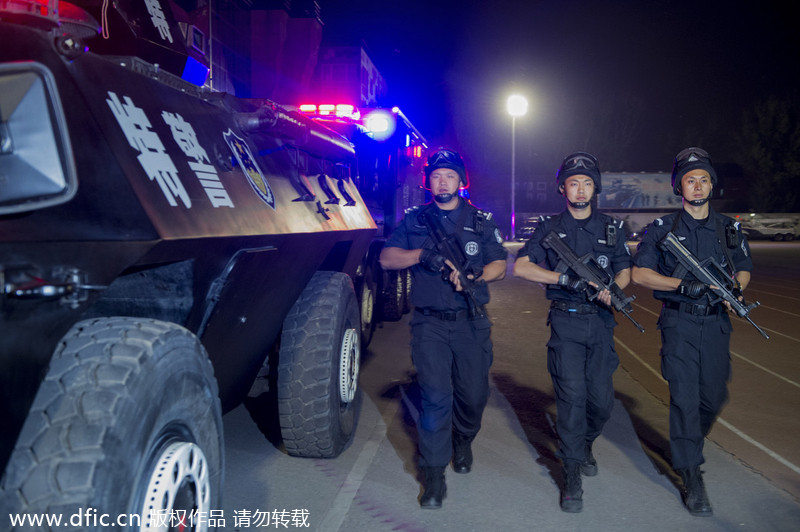 China has seen a rapid decline of seriously violent crimes over the past few years, thanks to intensified police fights and campaigns nationwide.
Since the 18th National Congress of the Communist Party of China in 2012, Chinese police have launched several campaigns against criminal cases, such as those on telecom, overseas gambling and gang-related offenses, to build a safer environment for the public, according to a statement released by the Ministry of Public Security on Friday.
In 2020 alone, police across the country solved a total of 6,270 long-pending cases involving death and captured 5,381 fugitives involved in such cases, Du Hangwei, vice-minister of public security, said at the Friday news conference held by the State Council Information Office.
"Of the cases, the most extreme example was one that had been pending for 42 years," he said, adding the current rate of solved cases involving death reached 99.8 percent.
Besides, police solved some 1.15 million drug-related criminal cases from 2012 to June this year, and they also busted 3,644 mafia-like organizations between 2018 and 2020, he said.
He added: "We've always put people's safety and social stability as the top priority for our work, aiming to make our contribution to promoting the building of an all-around xiaokang, or moderately prosperous society."
Besides, Chinese police have also solved 861,000 economic cases and intensified the fight since 2012 to improve people's livelihoods, especially in food and medicine safety as well as in environmental protection, in an effort to keep the social order and increase people's sense of security, the statement said.
Furthermore, public security departments at all levels have attached great importance to combating online crimes, with a crackdown on more than 500,000 such offenses since 2012, it said.
To decontaminate the online environment, police cleaned up more than 2.37 million pieces of harmful information in cyberspace in 2020, closing 46,000 illegal livestreaming accounts and 36,000 illegal livestreaming rooms, it added.