Experts emphasize Sino-US bonds with Snow's inspiration
Share - WeChat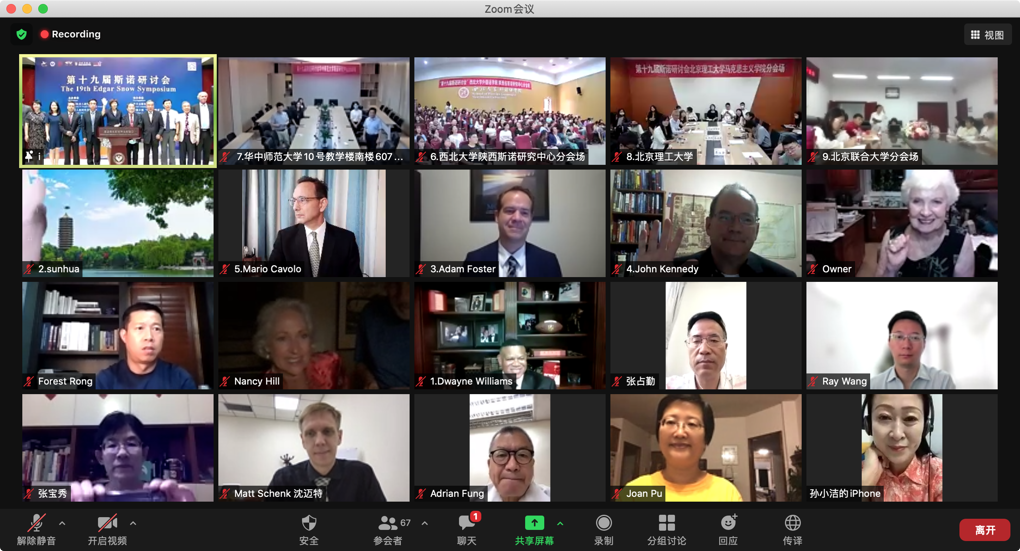 "It has developed students' sense of responsibility to enhance the relationship between Chinese and American people," Zhang said.
John James Kennedy, a professor at University of Kansas who had visited China's impoverished areas and lived with farmers in northwestern China, said his friendship with Chinese local farmers has helped him see China beyond the headlines and stories.
A book presentation ceremony was also held at the symposium, where the Foreign Languages Press donated books about traditional Chinese culture, modernization and multi-ethnic cultures to the Edgar Snow Memorial Foundation.
Nearly 300 people attended the meeting online and off.
In the 1930s, American journalist Edgar Snow journeyed to northern areas of Shaanxi province to learn about the activities of the Communist Party of China, recording his experiences in the landmark book Red Star Over China.
Feng Xiaojie contributed to this story.