Special needs freshman feels at ease in university
Share - WeChat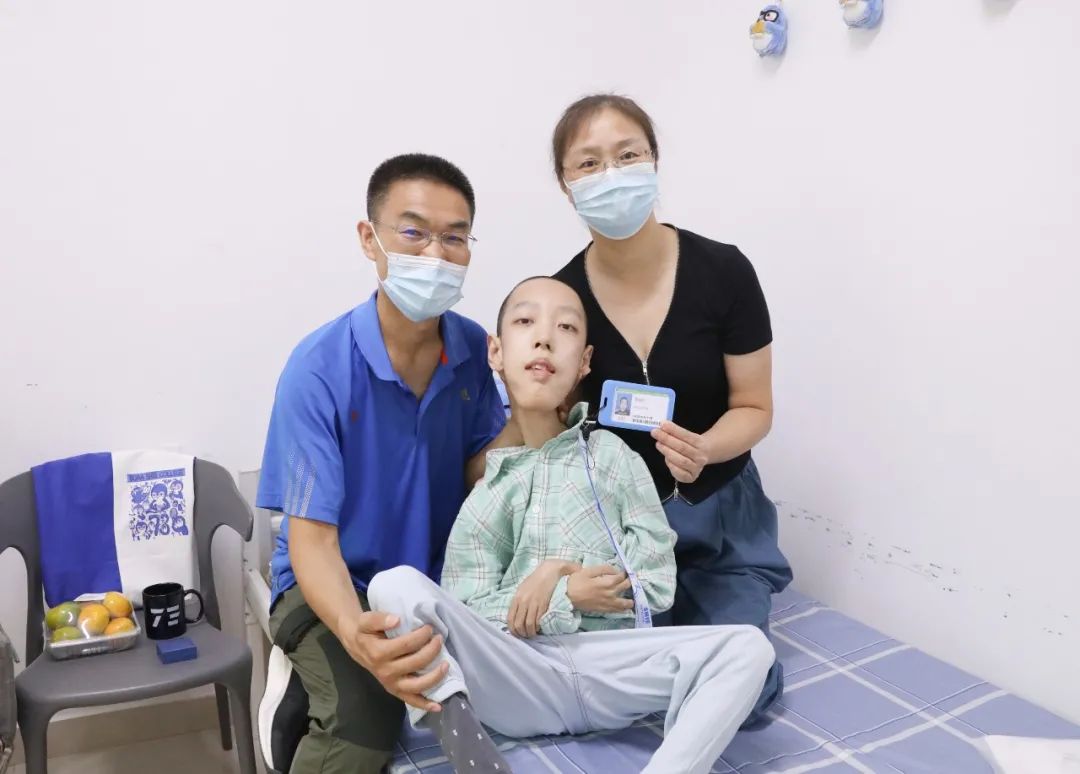 Last week, Beihang University welcomed Xing Yifan, an undergraduate freshman for the fall 2021 semester.
Xing, accompanied by his parents, was the first to arrive on campus and moved into the university's special needs dormitories.
At 18 years old, he weighs only 18 kilograms due to a rare disease.
Six months after his birth, Xing was diagnosed with LAMA2-related congenital muscular dystrophy, a neuromuscular disorder.
Xing's parents did not want their son's right to education stripped away by the disease, which already makes him unable to run, jump or walk independently.
Looking up to world-leading theoretical physicist Stephen Hawking for inspiration, Xing also desires to change the world with knowledge and receives full support from his parents.
"Every day is a challenge and it's a war without bullets for us. So long as we can make it through a day, it's our victory. So, I try not to think too far into the future and focus on living the fullest in the present," his father Xing Dacheng said during an interview.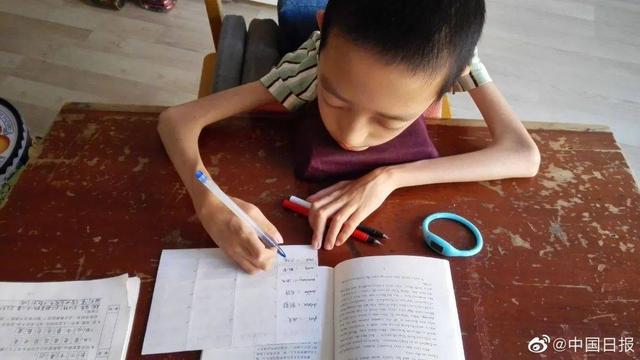 From elementary to high school, Xing's parents have stayed by his side while also making ends meet. The couple hasn't had a single night of good sleep, often waking up every 2 hours to adjust their son's body position in bed.
Due to severe spinal deformity, Xing can only sit up straight for 30 minutes per class. For the remaining time, he has to listen while lying down and try to absorb the knowledge with the help of his imagination.
His symptoms have progressively gotten worse over the years and his mother persuaded him to switch to a less competitive class.
"Since I was accepted into the innovative class, I will complete my studies here. I do not think I have any reason to back out," Xing said. "I want to see how far I can go. I want to push forward more."
This year, he scored 645 points during the gaokao, or national college entrance exam. But his health conditions made his admission to a university more complicated.
"I had to tell every university's admission officer about my son's disease and conditions, and ask if they would accept him," the father said.
A teacher from Beihang University's admission office accepted Xing on June 25 during an enrollment conference.
The family cried tears of joy when the teacher confirmed Xing Yifan's acceptance into Beihang University.
The university offered him a room in the first floor of the dorm for students with special needs, where his mother can live to take care of him full-time.
"People from the university asked about my difficulties and tried their best to solve problems for me. I felt warm and grateful. I heard college life is colorful and fulfilling, so I hope to know more students here and participate in many activities," Xing said.