Temperatures forecast to plunge
Share - WeChat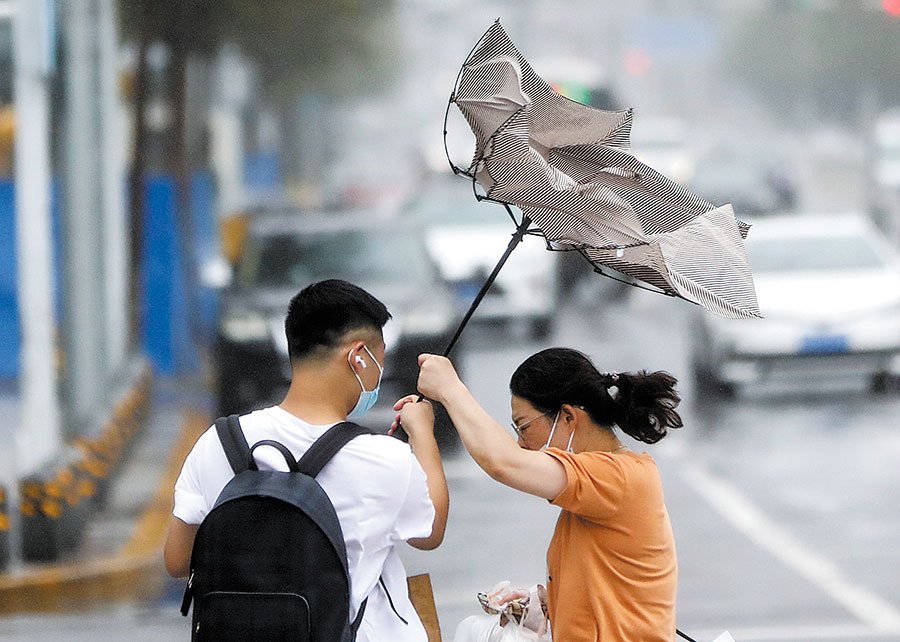 Rain is expected to continue in North and Northeast China, with cold air forecast to drive away the heat and drag temperatures below 15 C this week.
From Monday through Wednesday, Hebei province, Beijing, the Inner Mongolia autonomous region and Northeast China will see heavy rain and temperatures drop by between 3 C and 6 C, the National Meteorological Center said.
On Sunday, the center issued a yellow alert for rainstorms, the second-lowest in its four-tier system. It also suggested that authorities restrict traffic on roads prone to flooding and that drainage workers check sewage systems to ensure the effective discharge of floodwaters in farmland and fishing ponds.
People need to find their coats and wear them outdoors and tuck themselves in quilts while sleeping, the Beijing meteorological service said on Sunday, predicting a sharp drop in temperatures in the capital.
On Saturday, Beijing's Haidian district meteorological service issued a red alert for heavy rain, the highest level, as some spots saw more than 100 millimeters of precipitation. Parks including the Summer Palace and the Beijing Botanical Garden closed temporarily, their websites said.
Traffic was suspended near the district's Wanquanhe Bridge, where water reached a depth of 30 centimeters by Saturday morning.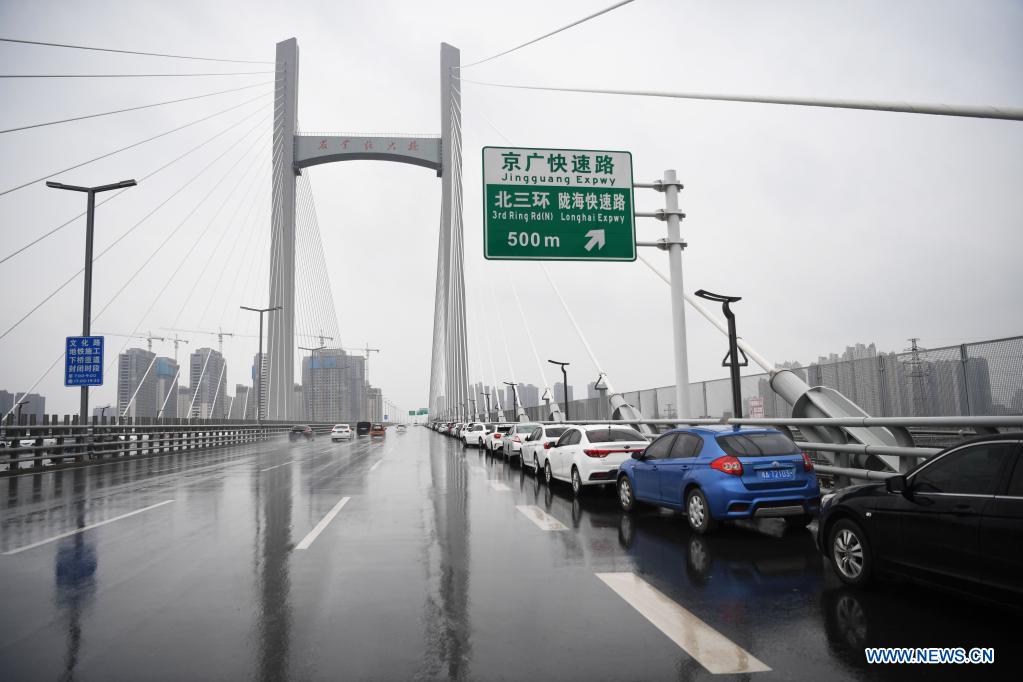 The capital's meteorological service warned people to stay away from mountains that posed dangers of mudslides.
Rainstorms battered northern and western parts of China last week.
In Sichuan province, about 16,740 people were evacuated because of heavy rain on Friday. From Friday through Sunday, several train services were delayed or suspended due to the rain, local media reported.
Elsewhere, a video posted online on Sunday showed parts of a cave dwelling under construction in Yan'an, Shaanxi province, collapsing due to continuous rain.
Shaanxi's Provincial Flood Control and Drought Relief Headquarters said that meteorological and water resources departments should update warning information promptly, and local governments needed to take decisive action in evacuating residents of flooded areas.
This summer, from June to August, China saw 2.7 percent more precipitation than usual, with more rain hitting northern areas, the National Climate Center said.
Henan and Zhejiang provinces recorded their highest summer rain totals since 1961, it added.