Paper-cutting classes bring new edge to life in park
Share - WeChat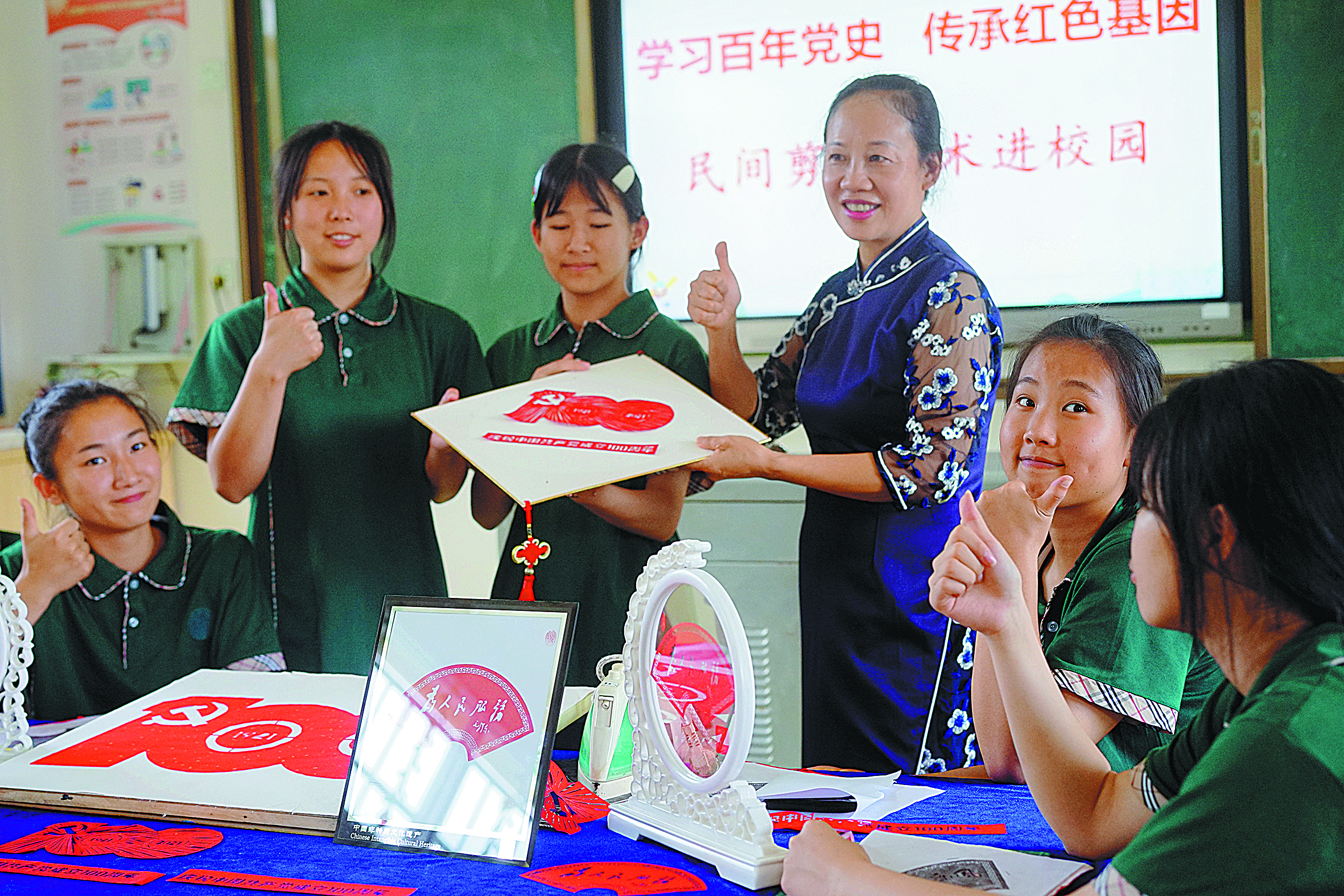 It was after school hours, and a group of students at a school for the disabled in Huichang county, Jiangxi province had been asked to stay behind, not for entertainment but for a paper-cutting class taught by local artisan Zhang Yiqing.
The 54-year-old visits the school once a week to teach the students how to make her signature paper-cuts, which feature poems and calligraphy instead of birds, animals, landscapes and human figures like many of those made by her peers.
There was almost no noise in the class, while Zhang and the teacher were the only people talking.
It was a special class, and Zhang had to use the teacher, who knows sign language, as a translator to help her get through to the students.
She learned paper-cutting from her grandfather from the age of 3. At first, she mostly did traditional patterns like other novices, but she gradually learned to switch her focus to paper-cuts featuring calligraphy and poems, which made her work stand out among her peers.
Her artwork is now a cultural and creative product that is becoming better known. In November last year, paper-cutting was recognized as one of the intangible culture heritages of Ganzhou, a city in Jiangxi province that incorporates Huichang.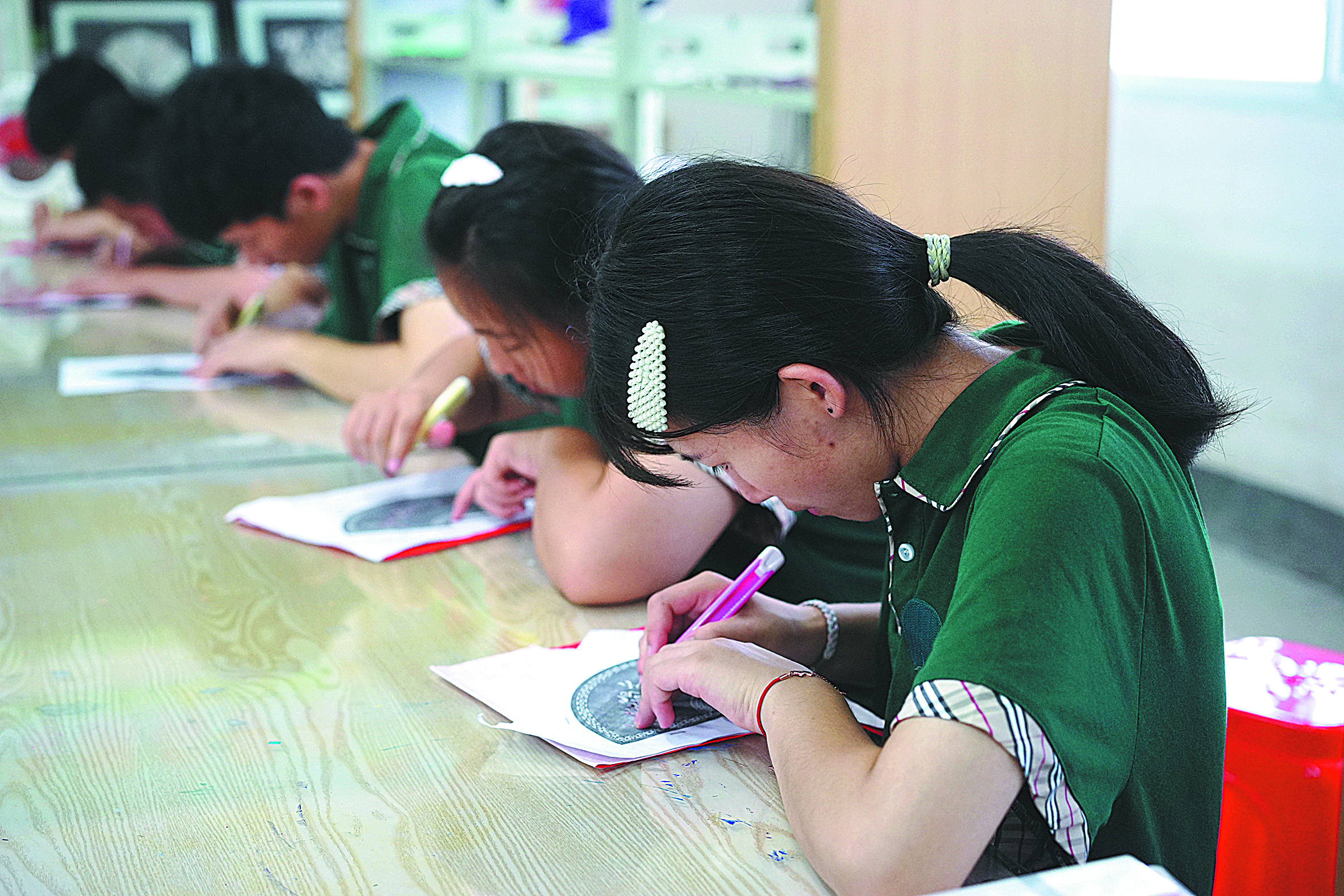 Fengjingduhao Park, a landmark tourism project in which the county has invested heavily, has exhibited Zhang's signature paper-cuts, and several of her works hang in its halls.
The facility serves as a platform to showcase traditional artisan works. By displaying work like Zhang's, it has caught the imagination of tourists and drawn them from across the country.
Zhang likes to combine paper-cutting, carving and calligraphy, and she presented her latest work, based on poems written by Chairman Mao Zedong.
One of her favorite and best-known works is called Fengjingduhao, which means "The landscape here is beyond compare", a line from the poem Qing Ping Yue Huichang, after which the park was named.
In a bid to maintain the vitality of the art form, Zhang teaches paper-cutting to students at the special school and other local primary schools.
"I design a pattern for them and teach them how to do it themselves, so they can have a skill and make a living in the future," said Zhang, who has more than 100 apprentices, about 30 of whom are relatively young. Younger people have an advantage when learning paper-cutting as they have good eyesight, their hands are steady and they can easily handle the delicate calligraphic work, she added.
"They learn fast and are able to pass down the legacy of this intangible culture heritage as well as the culture of being a revolutionary base," she said.
William Xu contributed to this story.