China to enhance cooperation with Cuba, Ecuador
Share - WeChat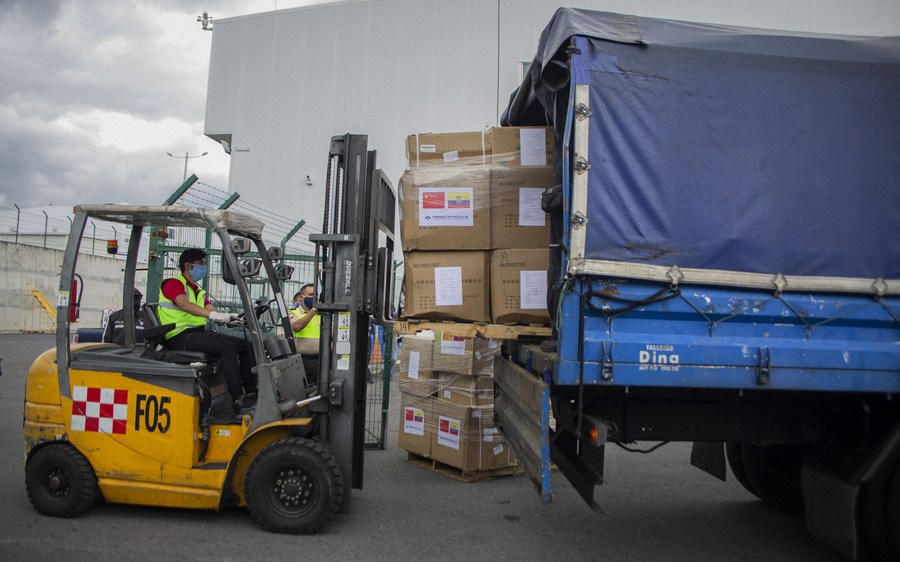 President Xi Jinping reaffirmed on Monday China's long-term commitment to maintain friendship and deepen cooperation in various fields with Cuba, saying that Beijing will continue to uphold fairness and justice for the nation in both words and actions on the global stage.
Xi made the remarks when speaking over the phone with Cuban President Miguel Diaz-Canel.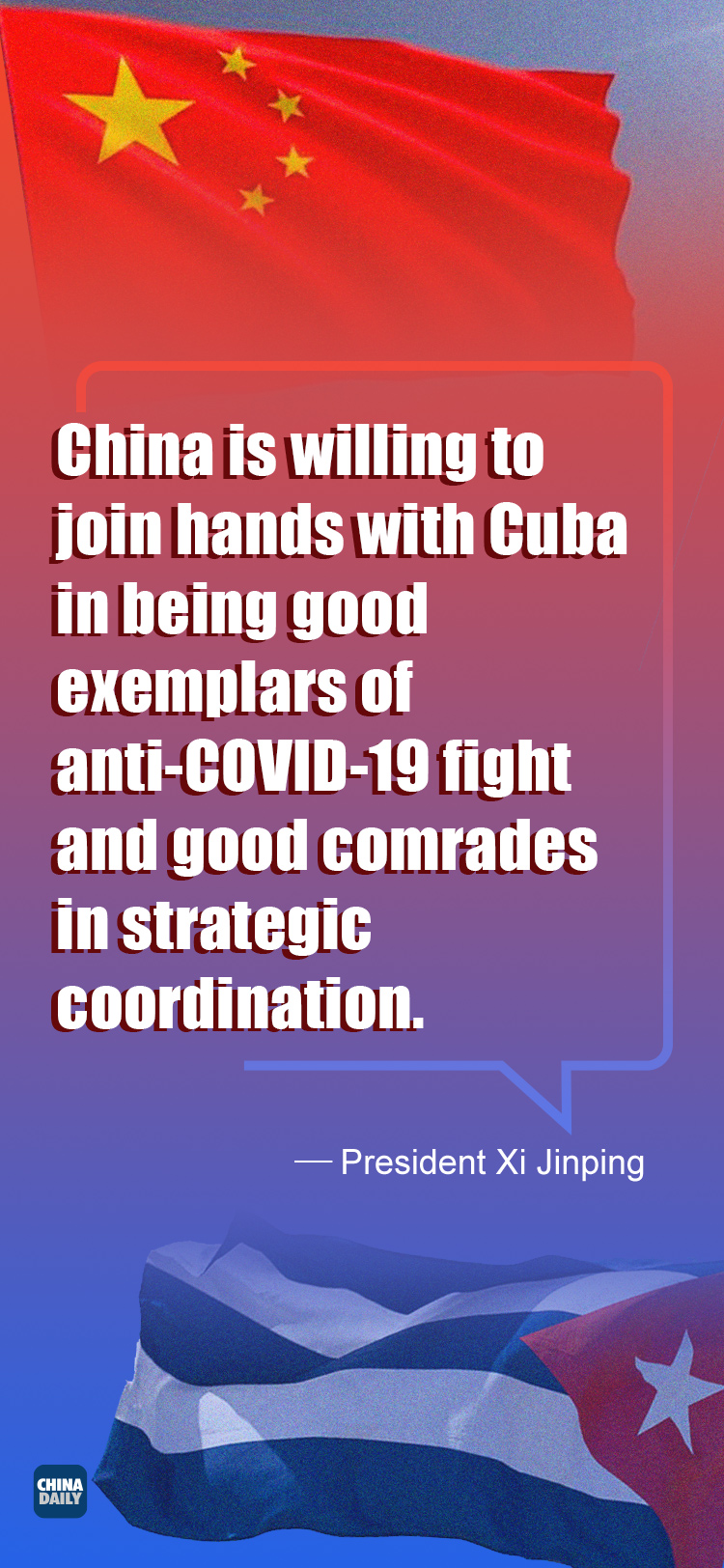 The president commended the Cuban people, under the leadership of the Communist Party of Cuba, for effectively defending the outcomes of its revolution after fighting unyieldingly in defiance of power politics.
From the perspective of history, the cause of socialism has never been plain sailing, and Communists have always managed to survive, thrive and prevail in the struggle, he said.
China has always maintained that it is important to respect the rights of different nations in choosing their own paths of social development and to oppose unilateral sanctions imposed by other nations or interference in domestic affairs by external forces, he said.
Beijing will, as always, support Cuba in following a path of development that suits its national conditions as well as in its just fight to safeguard national sovereignty and oppose interference from power politics, he said.
Xi pledged continuous support and aid measures within China's capacity to help Cuba fight COVID-19 and improve public well-being, saying that he believes the nation's socialist cause will secure new progress.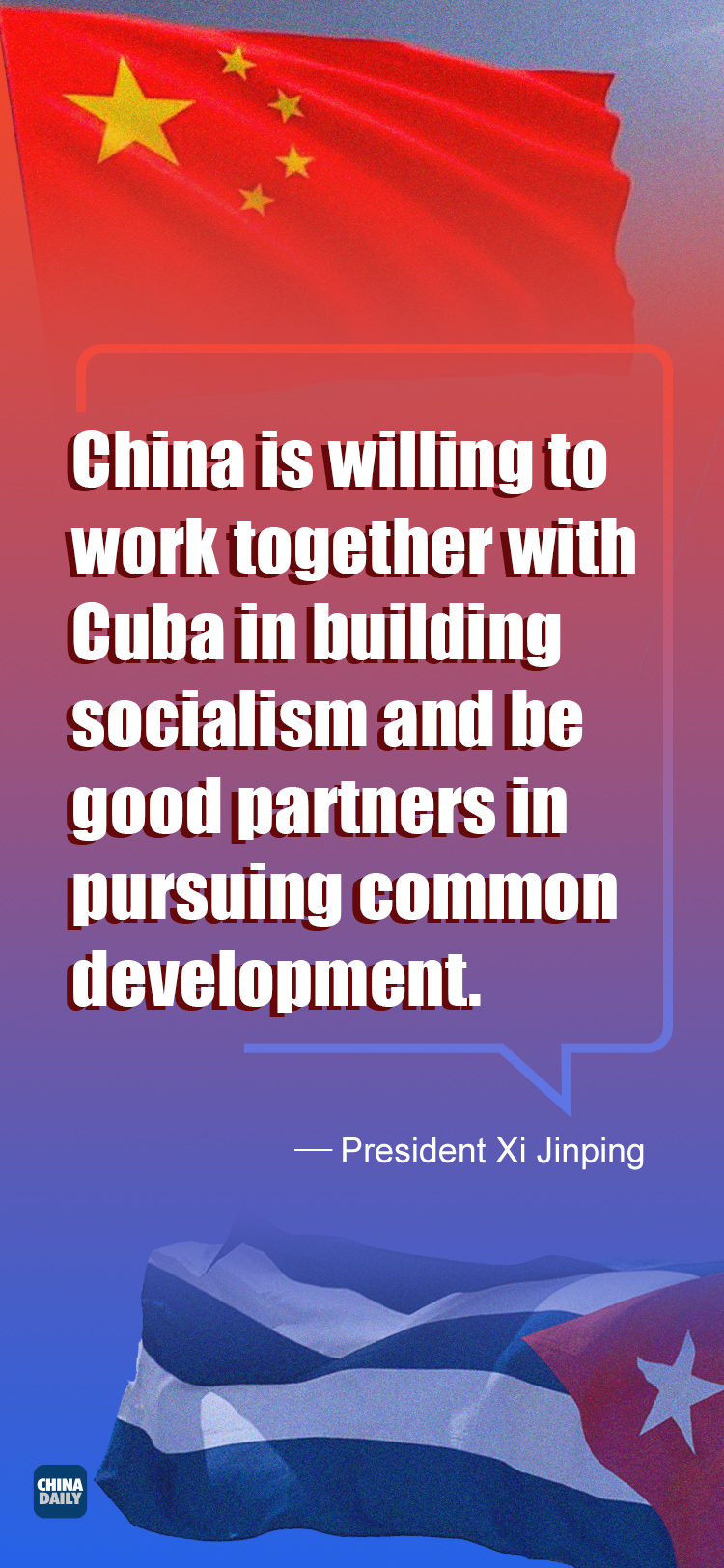 China is ready to work with Cuba in jointly practicing socialism, and be good partners in common growth, good models in jointly fighting COVID and comrades-in-arms in strategic coordination, he said.
Diaz-Canel expressed appreciation for China's long-term support, including medical supplies for its fight against the pandemic.
Cuba firmly follows a path of socialism, and the nation is willing to deepen multilateral coordination with China to jointly stand up to hegemony and power politics and oppose the politicization and stigmatization of the pandemic, said the Cuban leader.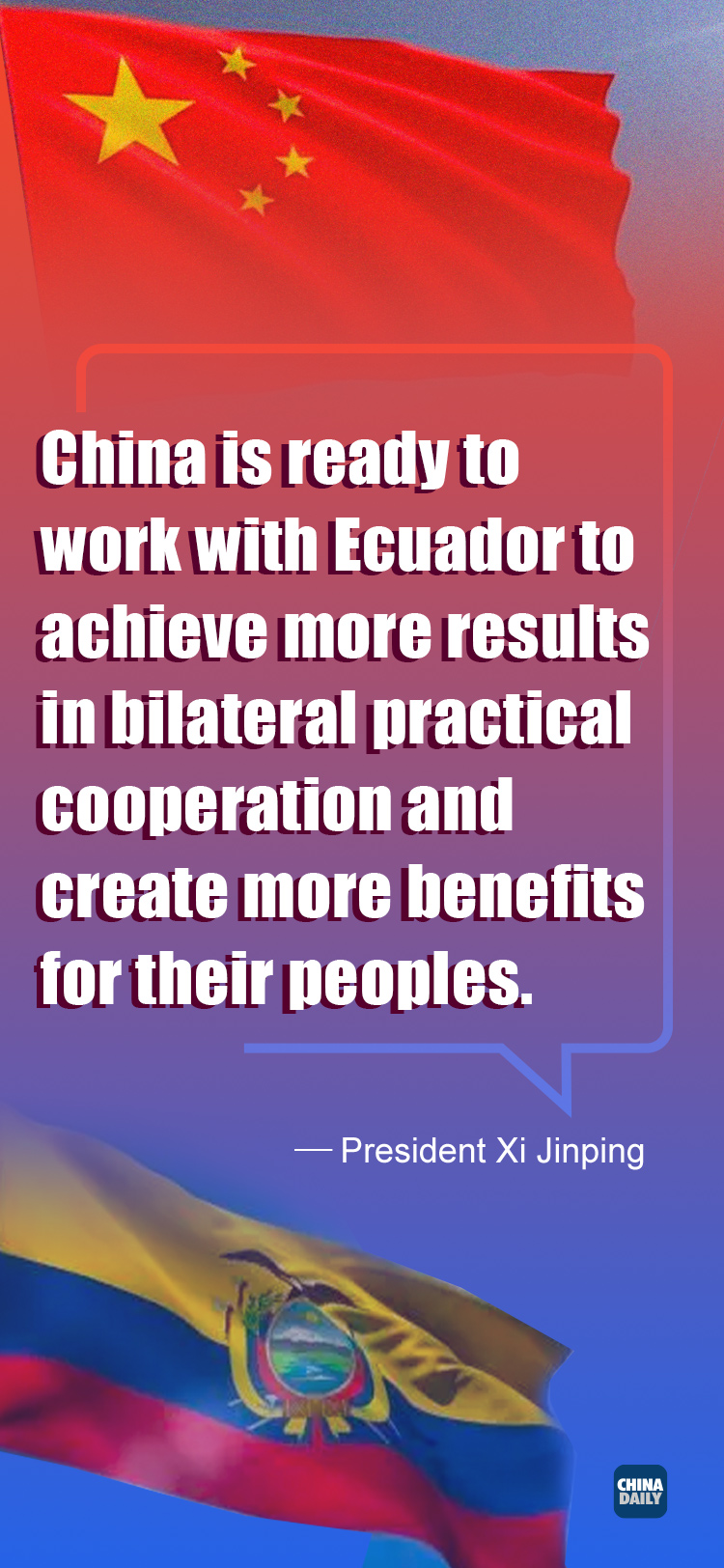 Xi also talked with Ecuadorian President Guillermo Lasso on Monday, during which he highlighted the need for the two sides, as all-around strategic partners, to continue supporting and collaborating with each other in order to make their bilateral relationship everlasting and a model for cooperation between developing nations.
Beijing will continue to provide support and help for Ecuador's fight against COVID-19 and conduct diversified cooperation in epidemic containment and vaccines, Xi said.
The Chinese economy will be more open and vigorous after entering a new development phase, which will bring about new opportunities for countries like Ecuador, a key partner in the Belt and Road Initiative, Xi said.
China is willing to scale up imports from the Latin American nation, raise the level of trade and investment facilitation and liberalization between the two sides and foster new growth engines in areas such as health, the digital sector and the green Silk Road, he said.
Xi also stressed the need for stronger bilateral dialogue and coordination on multilateral affairs, upholding international fairness, justice and the legitimate rights of developing nations and pushing forward the building of a community with a shared future for mankind.
Lasso hailed China's support in vaccines to Ecuador as critically important, saying that the Ecuadorian people will be forever grateful.