HK fishery gains nation's support for sustainable development
Share - WeChat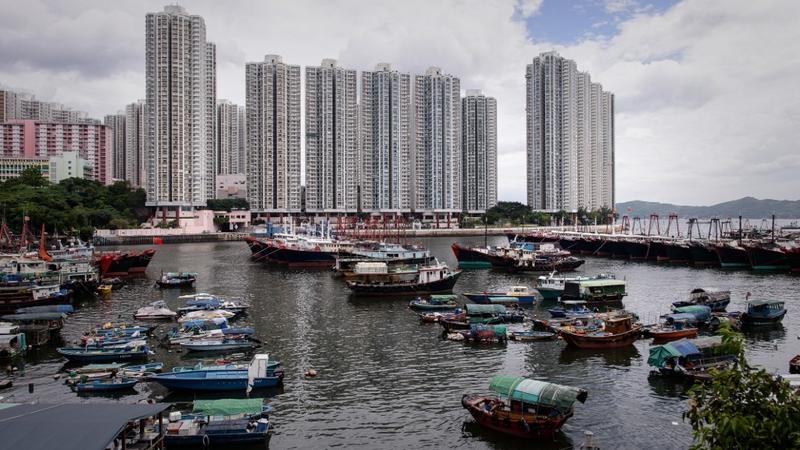 Hong Kong's fishery industry was called on to seek sustainable development through integration into national development.
Authorities from the central and Guangdong provincial government delivered the news to attendees of a high-level seminar on Monday.
During the online seminar, held in Beijing, Hong Kong and Guangdong, officials briefed the local fishery industry stakeholders on the national 14th Five-Year Plan (2021-25). In particular, they shared the details of the central government's latest supportive policies to promote the revitalization of this century-old traditional industry by means of industrialization and corporatization.
These policies include continued subsidies to Hong Kong fishermen for production and living, including diesel fuel, boat repairs and renovations, and the employment of mainland helpers.
Hong Kong fishermen may also apply for insurance from Guangdong authorities if they invest in aquaculture in Guangdong's industrial parks.
Promoting greener breeding and deep-sea fishing are also key measures to achieve sustainable fishery as the nation's 14th Five-Year Plan envisioned.
The policies would benefit more than 10,000 local fishermen, who own about 5,040 fishing vessels. The local fishing vessels are mainly operated by family members with the assistance of hired mainland deckhands.
Wei Zhenglin, deputy director of the Department of International Cooperation of the Ministry of Agricultural and Rural Affairs, pledged that the central government will continue to support the Hong Kong fishery, providing more services and simplifying administrative procedures, so that the important patriotic force in Hong Kong will further contribute to Hong Kong's economic development and social stability.
Hong Kong Under Secretary for Food and Health Chui Tak-yi said that the Hong Kong government welcomed and would follow up on the details of national policies that encourage and support the upgrade of the fishery to one that is better organized.
He stressed that the Chinese mainland and Hong Kong governments shared the same objective in achieving marine conservation through the effective regulation of fisheries.
He Jing, deputy director of the Liaison Office of the Central People's Government in the Hong Kong Special Administrative Region, said he believes that the external impetus from the supportive policies will soon turn into an internal motivation for Hong Kong's fishing industry to regain its vitality. Hopefully, more young people will be attracted to inject innovation in the traditional industry, he added.
Hong Kong legislator Steven Ho Chun-yin said mainland officials and Hong Kong practitioners should step up exchanges to inform the latter of new laws, regulations, policies, and most importantly, the right way to align with the nation's development goals.