Food festival lays on feast to celebrate Singaporean cuisine
Share - WeChat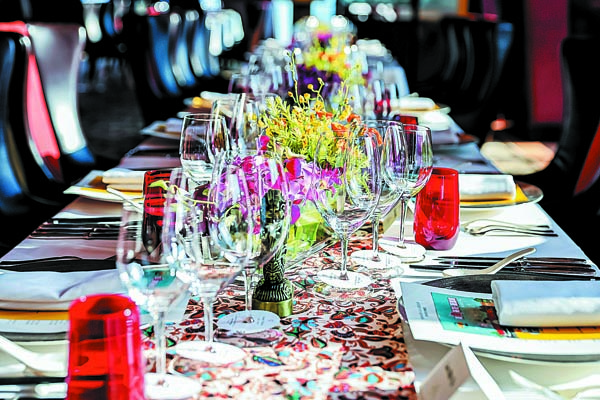 "We are honored to work with the Singapore Tourism Board on this special celebration. While international travel is yet to resume, I look forward to taking our guests on a memorable journey to Singapore through authentic culinary experiences."
Juliana Kua, executive director of Singapore Tourism Board Greater China, said: "In addition to an exciting array of activities lined up in Singapore for locals this year, we have extended the program by joining with esteemed partners to bring Singapore Food Festival to the doorsteps of Chinese consumers.
"We are excited to join hands with Shangri-La Group, known for honoring Asian traditions through the delivery of authentic flavors, and copresent exclusive menus that incorporate vibrant Singaporean cuisine. With that, we'd like to invite consumers to indulge in the gastronomic feast at Shangri-La hotels and savor Singapore in every bite."
During the food festival, all the nine Shangri-La and Kerry hotels will host wine-pairing events to highlight classic Singaporean flavors interpreted through the palates of Shangri-La master chefs. Also on offer are specially curated buffet menus, set menus and a la carte menus that present traditional and contemporary Singaporean dishes and drinks at the hotels' restaurants and bars, according to Shangri-La Group.
Kerry Hotel Pudong, Shanghai, for instance, is paying homage to traditional Singaporean, Chinese and Indian flavors with innovative signature dishes like Nyonya crawfish, clam curry laksa and beef satay.
Nyonya refers to the female descendants of Chinese immigrants to the Malay Peninsula. Nyonya cuisine represents a unique blend of Chinese and Malay recipes.
Most Popular