Duty outweighs loneliness of long-distance pipeline guard
Share - WeChat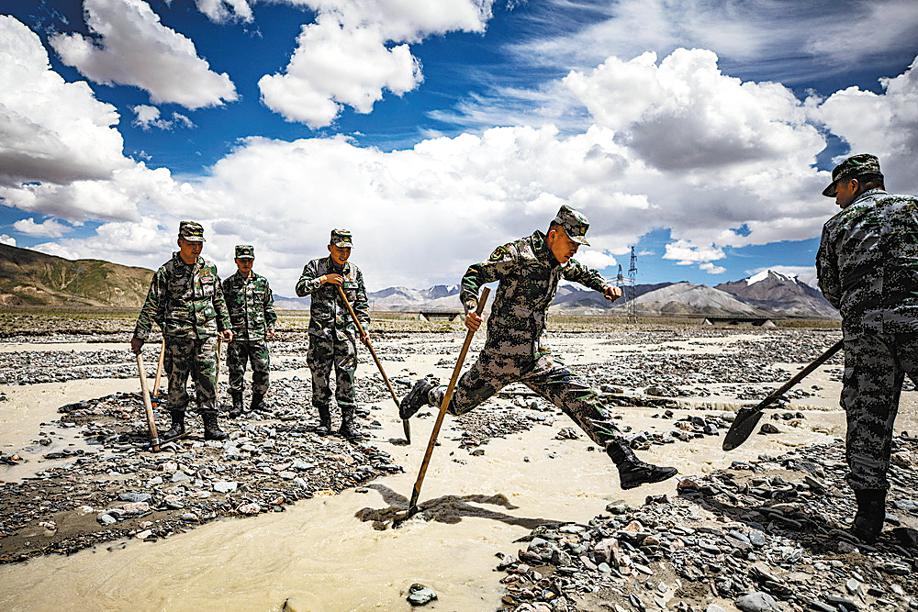 Against the backdrop of a crystal blue sky, scattered clouds spread across mountains covered with snow. Sometimes, an eagle flies overhead and wild mules run past. That's the kind of "boring" scene that has faced soldier Cui Xinze almost every day, and one that he has come to appreciate, for two decades at his post at a guard station near the Kunlun Mountains in Qinghai province.
Cui's mission is to guard the pipeline that transports refined oil from Golmud in Qinghai to Lhasa in the Tibet autonomous region, a vital artery that is dubbed a "lifeline" for Tibet.
The station sits at an altitude of more than 4,300 meters above sea level, where Cui faces a constant lack of oxygen. Also, he often has to endure harsh weather, such as heavy rain and snow.
His daily routine begins with a three-hour patrol to check for leaks along the pipeline, which crosses rivers and ravines in the mountainous region. If something appears abnormal, he and his team have to walk 30 kilometers to patrol the area for which they're responsible. The oxygen concentration on the plateau is just half of that on the plains.
"Although we lack oxygen, we never lack the faith and passion to guard the pipeline as soldiers," says the 39-year-old, who began his mission at the age of 19.
The world's highest pipeline, with an average altitude of more than 4,200 meters above sea level, it was built in 1972 and put into operation in 1977. Stretching 1,080 kilometers, the route crosses 108 rivers and nine mountains.
Most Popular