From pastures to passes
Share - WeChat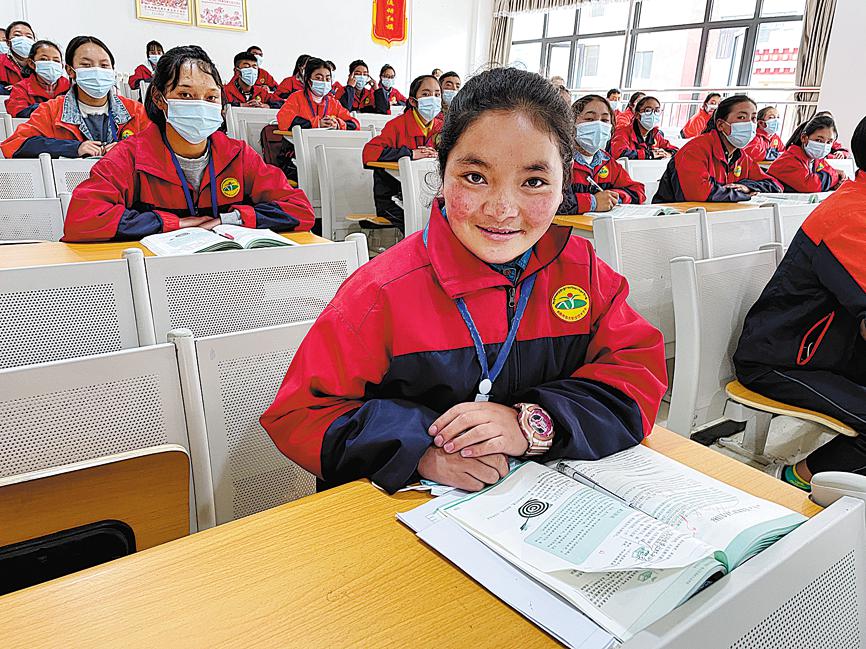 Editor's Note: This year marks the 70th anniversary of the peaceful liberation of Tibet. China Daily is publishing a series of stories on Tibet's journey toward prosperity.
Just as dawn breaks over the grassland, Nyima Ngodrup sets out from the tent in which her family lives in Nagchu city in the Tibet autonomous region, to catch buses to a vocational school, which is about 600 kilometers away in Nagchu county. By the time she arrives, it's almost twilight.
Although it's a tough journey, involving several bus transfers, for the 19-year-old, the journey to school is leading to a different future from her mother, a herder who has raised seven children and tended hundreds of sheep and yaks.
"My mother firmly supports me in studying further. She hopes that I can have the chance to get off the plateau and see the world," says Nyima Ngodrup with a smile. Except for once visiting her elder brother, who works at a real estate agency in Lhasa, the capital city of Tibet, the girl has never left the pastures of Nagchu, one of the biggest pastoral regions in China with an average altitude of 4,500 meters above sea level.
Nyima Ngodrup is in her second year of studying nursing at Nagchu Vocational School. Next year, she is hoping to take part in one of the school's exchange projects with another vocational school in the neighboring Sichuan province, known for its pandas and spicy hot pot.
Most Popular