Revered explosives pioneer passes away at age 97
Share - WeChat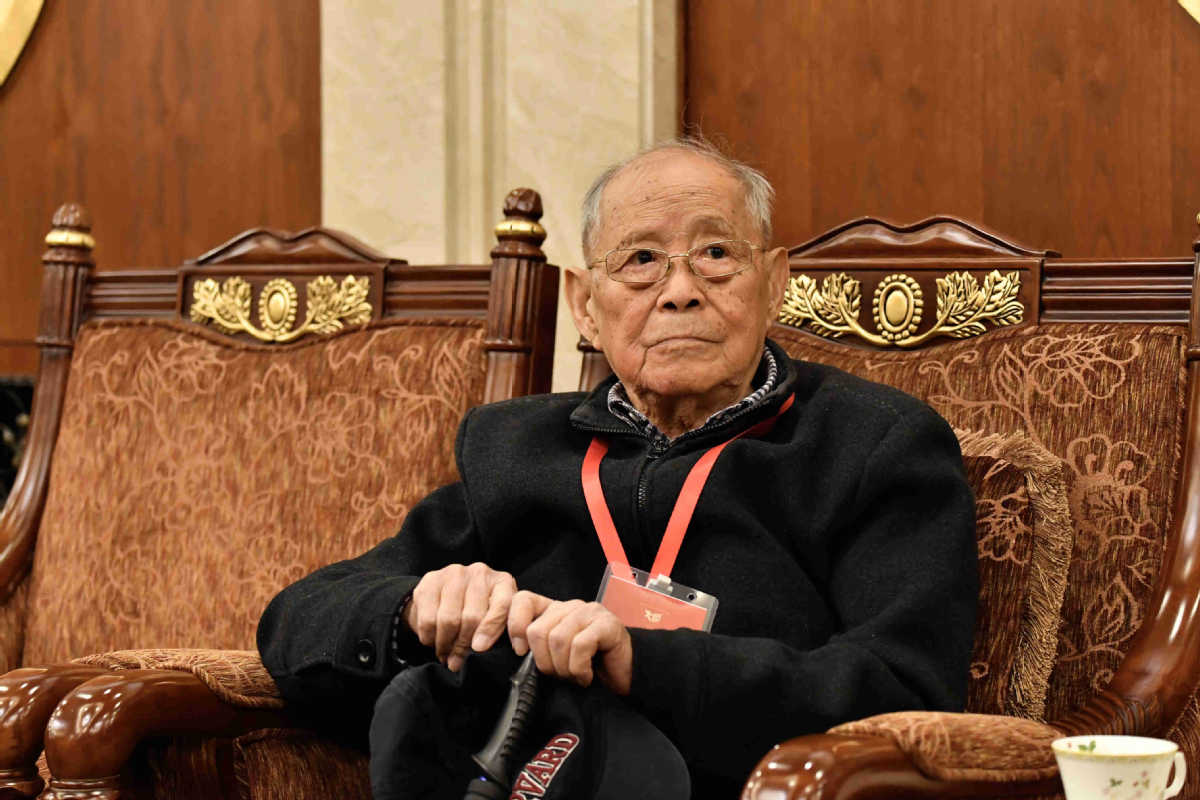 Zheng Zhemin, the revered explosives engineer and physicist who pioneered explosive mechanics in China, significantly advancing the country's national defense capabilities, died due to illness in Beijing on Wednesday at the age of 97.
He received his PhD from the California Institute of Technology in the United States in 1952. He was elected an academician of the Chinese Academy of Sciences in 1980, a foreign associate of the US National Academy of Engineering in 1993, and an academician of the Chinese Academy of Engineering in 1994. In 2013, he received the State Supreme Science and Technology Award, China's top science award.
Zheng was born in October 1924 in Jinan, capital of Shandong province. In 1948, after graduating from Tsinghua University in Beijing, he went to the California Institute of Technology for further studies. His tutor there was Qian Xuesen, an engineer and scientist dubbed "the father of China's missile and space program".
After receiving his doctorate, Zheng returned to China in 1955 at the age of 31. Qian returned to China in the same year.
"Before leaving, Qian told me I might not have all the favorable conditions after I returned, so I shouldn't be picky. I should work according to the needs of my country," Zheng said in an interview with China Central Television in 2016.
In the 1950s, China's space industry was still in its infancy. The lack of essential manufacturing equipment prevented scientists from producing key parts for rockets. Zheng proposed a bold idea: using the impact of explosions to form the parts. Before the experiment, Zheng had never worked with explosives.
"We found a detonator, and a person retired from the military helped us conduct the explosion," he said.
In 1960, Zheng and his team finished the first explosion experiment on an open space at the Institute of Mechanics, a subsidiary of the Chinese Academy of Sciences, blasting a steel plate into a small bowl. Qian was very interested in the experiment.
"Qian said the part might look small, but it would be very useful in the future," Zheng said.
Qian named the study "explosive mechanics" and Zheng became the leader in the field. He overcame the shortage of equipment and, after years of research, he figured out the laws of explosion and cooperated with industrial departments to blast out rocket parts with high technical requirements, solving the key problems that had hindered the development of China's aerospace industry.
He also conducted profound research and proposed the fluid elastoplastic body model, a mechanical model that was applied in underground nuclear tests. He also studied theories about armor piercing munitions that significantly improved the quality of China's conventional weapons.
Zheng also traveled to Northwest China many times, and seeing that large areas of the Gobi Desert were prone to mudslides during heavy rain, he grew concerned about local safety. He put forward the idea of combining mechanics with geology and started organizing research on environmental and disaster fluid mechanics.
"His research always faced the major and urgent needs of the country," said his student Bai Yilong, also a CAS academician.
Another of Zheng's students, CAS researcher Hong Youshi, said, "He was a strategic scientist, always looking a little deeper and further than others."
In 2013 after being awarded the country's highest science honor at the age of 88, Zheng told Xinhua News Agency in an interview that he felt "uneasy" about winning the award.
"I am just an ordinary researcher," he said. "This award came with honor but also responsibilities. I am old and there's not much I can do for the country. I always feel as if I owe something."