The people's war
Share - WeChat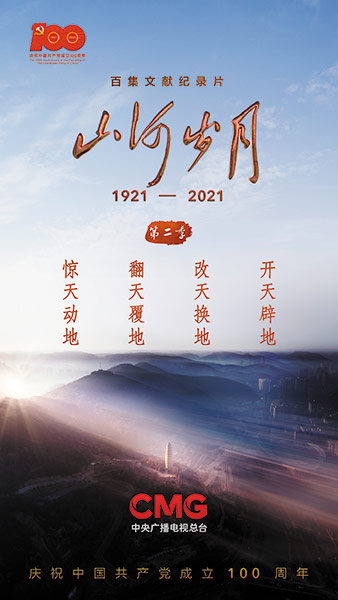 "In the 1930s, the Party stuck to fighting in the countryside and thus lacked the facilities to film any historical footage," he says. "When portraying this period of history in documentaries, some directors tend to use the approach of a docudrama to fill the gap, but flaws in the acting may sometimes cause audiences to detach from the history."
Consequently, some clips of classic films and TV series along the same historic themes are borrowed for the documentary, in order to make the production more approachable for the audience.
The director says the vividly told stories will also better explain political theories and academic issues surrounding revolutionary history to the general public through plain words.
During the production of the documentary, Xia says the research also helped uncover new details in the Party's history.
"When people's stories overlap with each other, all elements of a grand picture of history will be portrayed," Xia says. "We're touched by those historical figures when we read Shiji (a foundational text of Chinese history from the 2nd century BC), and the 100-year history of the CPC is also a record of the continuous effort of generations of people."
"Shanhe Suiyue ushers the Party and Chinese people to inherit the revolutionary tradition and bravery of the revolutionaries," says Wang Yongli, a producer with China Central Television. "People will thus be encouraged to make progress for the great rejuvenation of the Chinese nation."
Yan Wei, a critic with Chinese Television Art Committee, says: "Standing in the new era, this documentary emotionally reviews the footsteps of the CPC with a rational and philosophical mind."