Art of friendship
Share - WeChat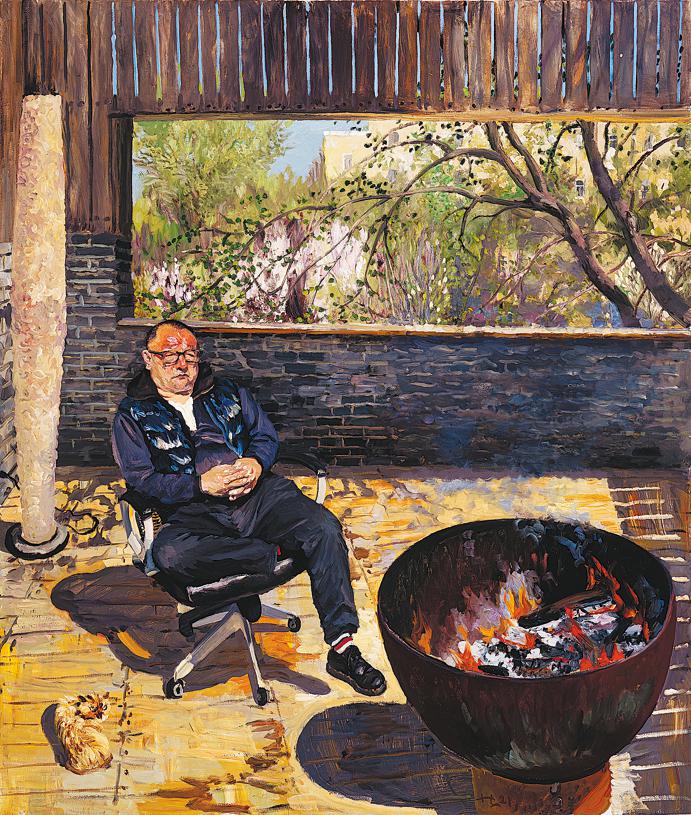 The works of Liu Xiaodong, the Chinese realistic painter, are now on show at UCCA Edge in Shanghai.
The exhibition, titled Liu Xiaodong: Your Friends, showcases more than 120 of Liu's works, including his latest series, Your Friends. Subjects of the new series include writer Ah Cheng, China's "sixth-generation" cinema directors Wang Xiaoshuai and Zhang Yuan, as well as family members of the artist-his wife, Yu Hong, who is also a painter, and his mother and brother. The show, which started on Aug 8 and runs through Oct 10, is Liu's first solo exhibition at UCCA Edge, a facility of the UCCA Center for Contemporary Art in Beijing.
Considered a pioneer in new realism painting in China, Liu became recognized in the 1990s "for his acute and lucid depictions of the minute changes he observed in different slices of China's rapidly urbanizing and developing society", according to the curatorial essay by Philip Tinari, UCCA director, and curator Fang Yan, both of whom are co-curators of Liu's show.
Fang also describes Liu as an artist who takes an immersive approach and documents the impact of social development, cultural conflict and migration on the lives of different people.
In 2010, Liu held the Hometown Boy exhibition at UCCA Beijing.