Over 700 PLA troops vie in International Army Games
Share - WeChat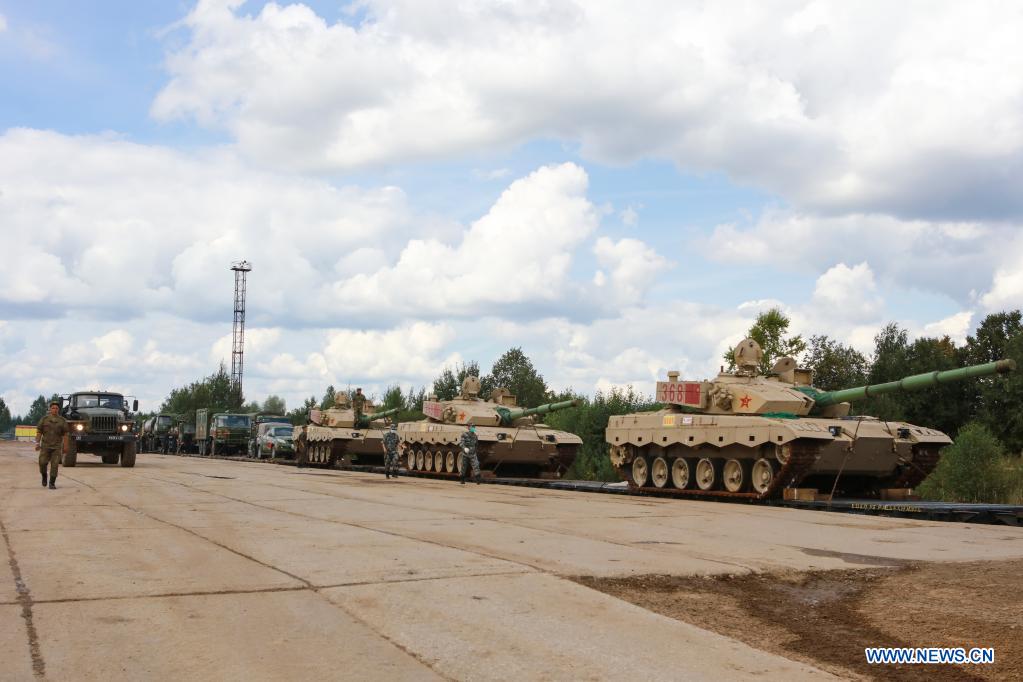 The Chinese military has sent 20 teams with a total of more than 700 troops to participate in competitions of the International Army Games 2021 in Russia, China, Belarus, Uzbekistan and Iran.
All of the major services of the People's Liberation Army have organized teams to take part in the games, the eighth since 2014.
For the first time, the PLA Strategic Support Force and the Joint Logistics Support Force have sent teams to the games' events in foreign countries, and they will compete in contests for military topographic services and military drivers.
Russian President Vladimir Putin declared the opening of this year's games in a Moscow suburb on Monday.
The event serves as a good opportunity to test the participants' tactical training and skills in using weapons and equipment, Putin said in an address at the opening ceremony.
The contests make a significant contribution to direct communication between military professionals, the development of trust and partnership, and peace and international security, said the president.
The games involve more than 5,000 troops from 277 teams sent by 40 countries and regions, taking part in 34 contests over two weeks.
As part of this year's games, the PLA will host and participate in three contests in Korla in northwestern China's Xinjiang Uygur autonomous region.
Currently, more than 50 members of the PLA Navy Marine Corps are in the Russian city of Vladivostok for the "Seaborne Assault" competition. They will compete with troops from Russia, Iran, Venezuela and other countries in obstacle course, survival trail and relay events.
CNS Guangyuan, a new-generation corvette, will participate in the "Sea Cup" competition in Vladivostok in events such as primary gun firing at sea and eliminating floating mines with auxiliary guns.
"Our participation will generate overall benefits in military communications and training through live-fire exercises and contests in the games," said Captain Cai Cen from the PLA Navy General Staff's Training Bureau.
"It will also bring us useful experience in organizing and participating in multilateral military competitions under epidemic prevention and control measures," he said.
The officer said the PLA Navy has been actively participating in the International Army Games and hosted the "Seaborne Assault" competition in 2018 in Quanzhou, southeast China's Fujian province.
Besides the PLA Navy, the PLA Ground Force's Type 96B tanks are taking part in this year's Masters of Automobile and Tank Hardware competition at the Alabino training range outside Moscow.
The PLA Air Force also sent some of China's most advanced military aircraft to Russia's Dubrovichi training ground in the Ryazan region, including J-10B fighter jets, J-16 fighter jets and Y-20 large transport aircraft.
These three aircraft will make their debuts at the games, while the H-6K bombers and the Y-9 tactical transport aircraft have been taking part in the competition since 2018, sources said.