Shenzhou XII astronauts conduct second spacewalk
Share - WeChat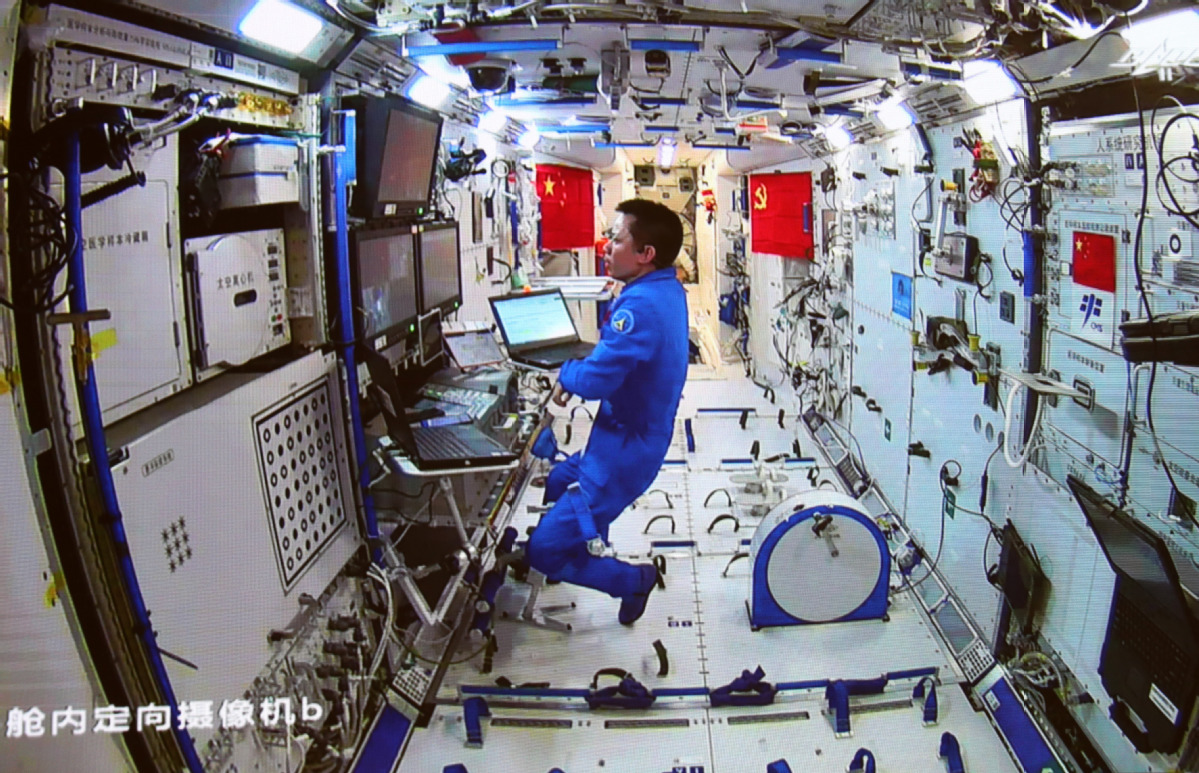 The Shenzhou XII mission crew carried out its first spacewalk on July 4, with Liu and Tang flying outside the spacecraft for seven hours to test the robotic arm, install equipment and adjust an external panoramic camera. That was the second spacewalk Chinese astronauts had ever made.
Their spacecraft was launched on a Long March 2F carrier rocket that blasted off on June 17 from the Jiuquan Satellite Launch Center in northwestern China. The astronauts entered the Tiangong space station later that day after the two spacecraft docked with each other, becoming the first inhabitants of the station.
The three-month Shenzhou XII mission, the nation's seventh manned spaceflight, is part of the Tiangong program, which aims to complete a three-component station in a low-Earth orbit before the end of 2022.