Shenzhou XII astronauts conduct second spacewalk
Share - WeChat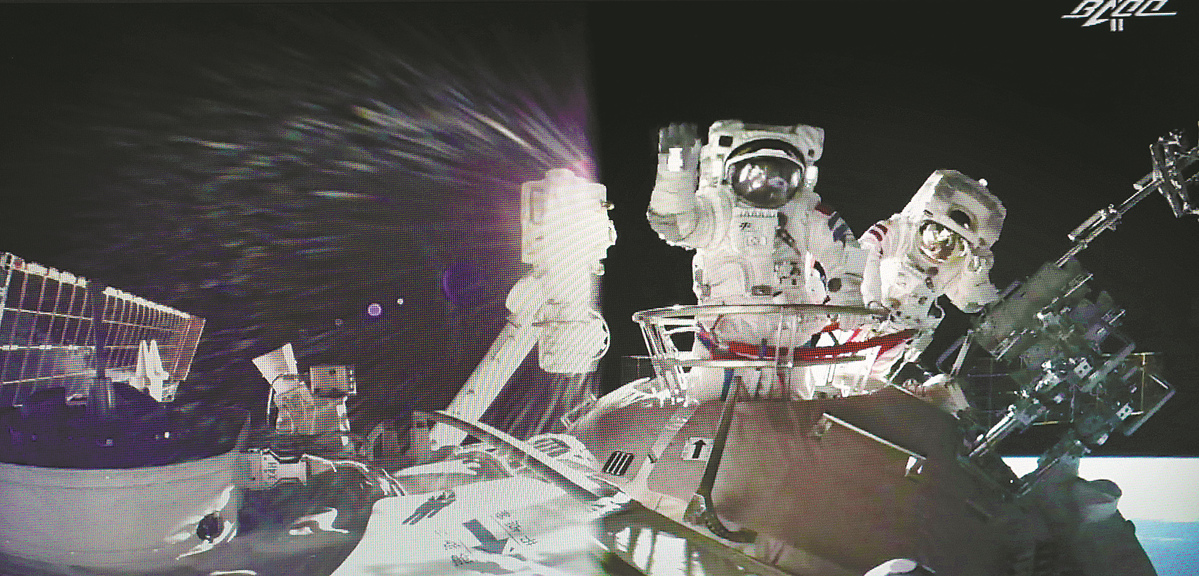 The Shenzhou XII mission crew carried out their second extravehicular activity, commonly known as a spacewalk, on Friday outside the core module of China's permanent space station, according to the China Manned Space Agency.
The agency said that Major General Nie Haisheng, the mission commander, and Major General Liu Boming closed the hatch of the airlock cabin at 2:33 pm after flying back into the core module. They worked outside the craft for about six hours, completing their tasks nearly one hour ahead of the original schedule.
Nie and Liu opened the hatch at 8:38 am and later floated out. The pair installed and adjusted equipment, demonstrated their extravehicular suits, and tested the large robotic arm and other spacewalk-related devices, the agency said in a statement.