Shenzhou XII astronauts conduct second spacewalk
Share - WeChat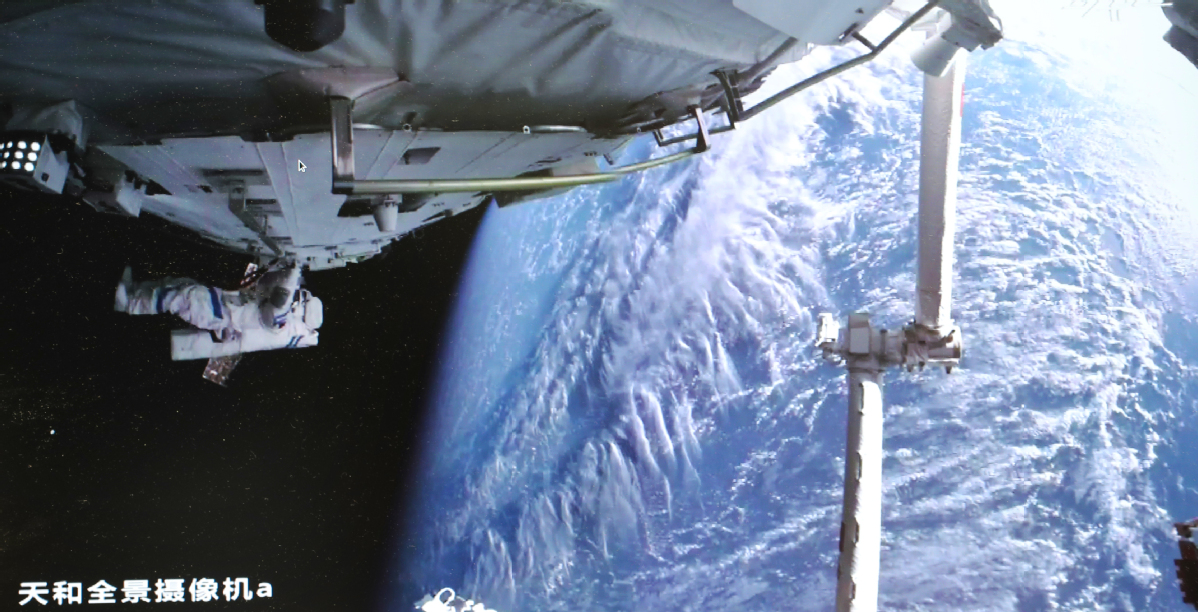 They also used cameras on their spacesuits and the spacecraft to take pictures for each other, including some striking scenes of Nie standing on the robotic arm against the backdrop of the Earth's oceans and clouds.
Another crew member-Senior Colonel Tang Hongbo, who is taking part in his first spaceflight-remained inside the station to monitor and support the extravehicular operations.
Both of the Shenzhou XII's two planned spacewalks have been successfully completed. The mission crew will continue performing scientific experiments and technological tests until mid-September, when they will return to Earth, according to the agency.