Xi leads China's actions in intl humanitarian assistance
Share - WeChat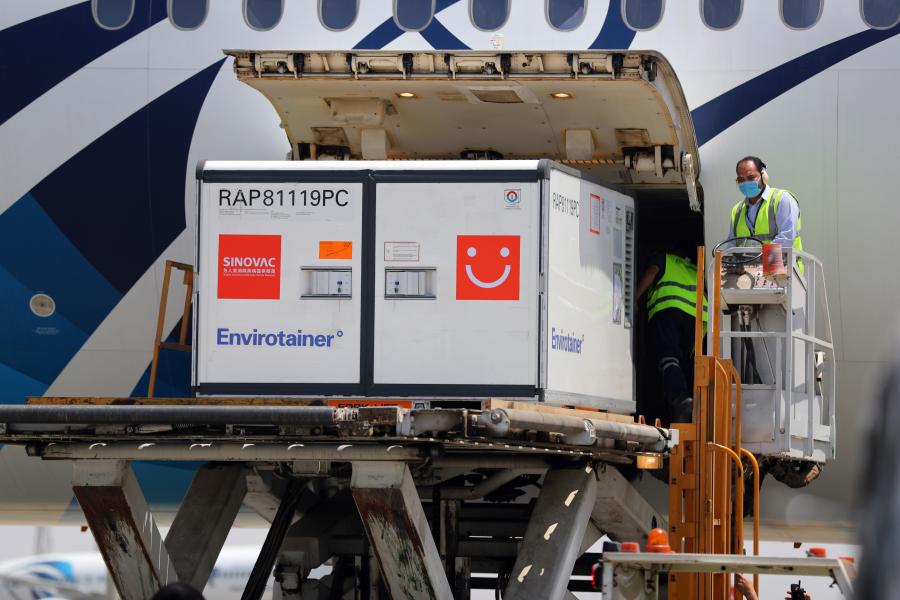 BEIJING - As a staunch champion for the international humanitarian spirit, China, under the leadership of President Xi Jinping, has taken the lead in providing international aid to various countries.
With the COVID-19 pandemic still raging, Xi put forward the proposal of jointly building a community of common health for humankind, calling for active engagement in jointly battling the pandemic and enhancing global public health governance.
Having initiated the largest global humanitarian efforts in its history, China by April had provided or was offering anti-epidemic aid to 151 countries and 14 international organizations, and sent 37 medical expert teams to 34 countries, said a white paper released by China's State Council Information Office in June.
Xi promised on various occasions to make China's COVID-19 vaccines a global public good, and China has joined COVAX, a global initiative backed by the World Health Organization, to ensure effective and equitable global access to vaccines.
"China will provide $2 billion over two years to help with COVID-19 response and with economic and social development in affected countries, especially developing countries," Xi said on May 18 as he announced concrete measures to boost global fight against COVID-19, addressing the opening of the 73rd session of the World Health Assembly via video link.
China will work with the United Nations to set up a global humanitarian response depot and hub in China, ensure the operation of anti-epidemic supply chains and foster "green corridors" for fast-track transportation and customs clearance, he said.
When the pandemic started to rage in the Arab world, China delivered much-needed supplies and shared its experience combating the disease via video conferences with medical staff from 21 Arab states and sent medical experts to eight Arab states.