Amid flooding, train staff placated travelers
Share - WeChat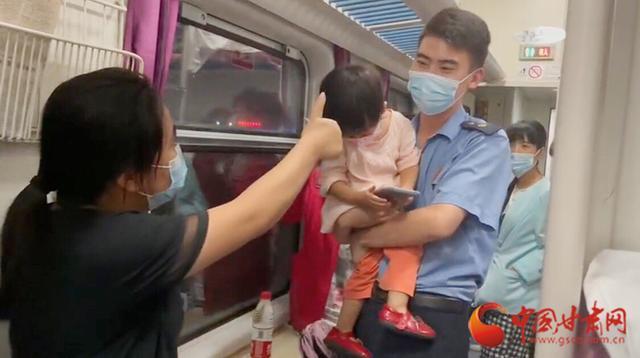 This summer, extreme weather events, including torrential rainfall and typhoons, hit many parts of China, causing massive delays, cancellations and diversions for the transportation sector.
Some staff experienced difficulties with stranded passengers. Train attendant Hu Pengfei was one of them.
On one journey, which the 24-year-old called one of the most "unforgettable trips" of his life, Hu received complaints, scolding, requests for help and appreciation. His train departed from Guangzhou, Guangdong province, on July 18 and was scheduled to arrive in Lanzhou, Gansu province, on July 20.
However, due to heavy rainfall in Zhengzhou, Henan province, the tracks were flooded as the train was passing through the area. The deluge forced the train to stop at a small station at around 5 pm on July 19, but the rain continued to fall all night.
Ultimately, the train remained at the station for more than 50 hours for safety reasons.
Passengers became increasingly anxious, so Hu and his colleagues visited each carriage, explaining the situation to passengers and trying to comfort them.
On the morning of July 20, five passengers felt unwell and needed immediate medical care.
After communicating with the medical service team at the station, the conductor opened train doors to allow the sick and their families to get off and receive treatment.
Some anxious passengers also tried to get off the train with them. For safety reasons, Hu was responsible for stopping them.
But angry passengers would not listen to his explanations and scolded him for not allowing them to leave.
In the chaos, Hu was pushed and scratched by a woman passenger.
"I never thought I would be scolded or scratched by any woman apart from my wife," he said lightheartedly.
Hu repeatedly told passengers that it was too dangerous for them to get off the train and there was nowhere to go in the heavy rain. He also told them that railway staff were working hard to help.
Eventually, the passengers relented and returned to their carriages. If it required all of Hu's patience to face the adults, it required even more to take care of the younger travelers.
One 2-year-old girl stranded with her family was crying all the time. The father of a young boy himself, Hu comforted her by singing songs, playing games and telling stories. Gradually, he and the girl built a rapport. She began to follow Hu on his visits to the carriages. The girl's mother was grateful and told Hu that her father's name was also Pengfei.
When the family got off the train, the girl was unwilling to leave him.
"I have a daughter and a son now," he said.
After more than 50 hours, the train finally began to move. Because the line to the destination was still under repair, it was forced to return to Guangzhou.
The journey, which was scheduled to take 37 hours, took nearly 100 hours.