PLA opposes comment by US admiral
Share - WeChat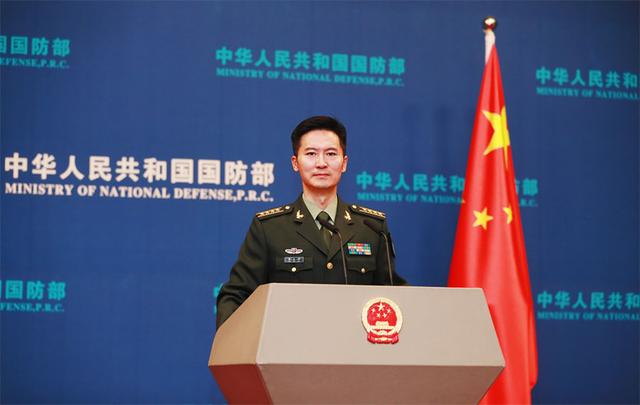 Defense Ministry says stable military relations are in interests of both sides
The Chinese military resolutely opposes irresponsible and erroneous comments by a United States military official on issues related to China's internal affairs, including Hong Kong, Xinjiang, Taiwan and the South China Sea, the Ministry of National Defense said in a statement on Friday.
Senior Colonel Tan Kefei, a spokesman of the ministry, made the comment in response to recent rhetoric by US Admiral John Aquilino, commander of the US Indo-Pacific Command, on meddling in China's domestic affairs and hyping up China-US confrontation.
"Taiwan, Hong Kong and the Xinjiang questions are purely China's domestic affairs. No foreign power has the right to interfere," Tan said. "The US brazenly meddling in other countries' internal affairs is a blatant disregard of international laws and basic principles in international relations."
As for the South China Sea, Tan said the US is not a country in the region, but it is keen on flexing its muscles and disturbing the situation in the area on the pretense of freedom of navigation. Tan said these actions have sabotaged the peace and stability in the South China Sea jointly safeguarded by countries from the region.
"Reality has proven that the US is the biggest trouble maker and the biggest threat to peace and stability in the South China Sea," he said.
At the moment, China-US military-to-military relations and bilateral ties are at a critical crossroads, and their development are being closely observed by people from both countries and the international community, he said.
"Developing healthy and stable bilateral military relations is in the interests of both sides, and the common aspiration of the world," he said. However, China has its principles and prerequisites when developing China-US military ties.
"We urge the US to earnestly respect China's core interests and major concerns, uphold the one-China principle and the three China-US joint communiques, be mindful of its own actions and deeds, and make more contribution to the growth of China-US military relations and bilateral ties," he said.
Tan said the US should reflect on its own actions before correcting others. After the end of World War II, the US is still launching wars and military operations around the globe. Since 2001, the wars in Iraq, Libya and Syria have caused over 800,000 casualties and tens of millions of refugees, he said.
"In sharp contrast, the People's Liberation Army has always upheld the banner of cooperation and win-win," he said, adding the PLA has participated in numerous missions in peacekeeping, maritime escort, humanitarian rescue and disaster relief.
"The PLA has proactively facilitated the reform of the global security governance system, safeguarded equality and justice, and promoted peace and development," he said.
Since the COVID-19 pandemic, the PLA has also collaborated with other militaries to combat the virus. "The PLA will always safeguard national sovereignty, security and development interests, and make greater contributions to building a community with a shared future for mankind," he said.